TikTok TopView Ads: The Future of Branding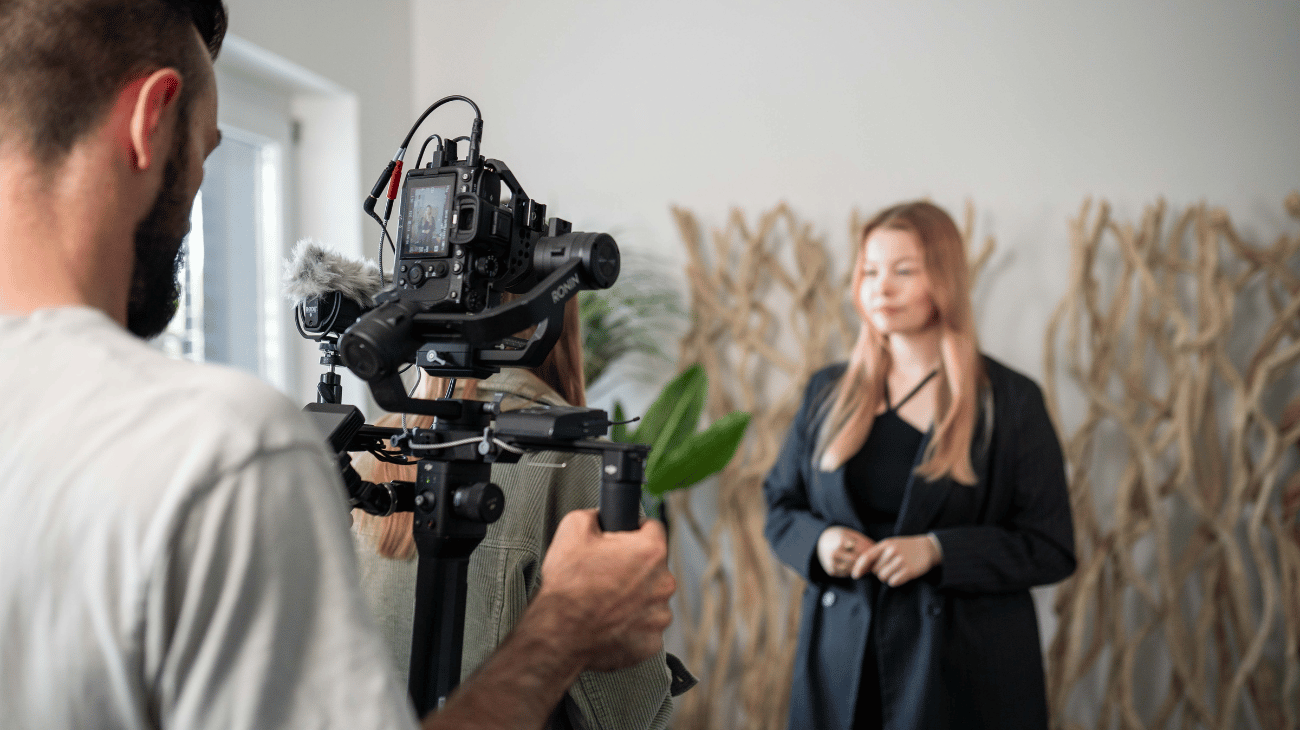 TikTok has revolutionized the advertising industry. The short-form video platform has rapidly taken social media by storm. It has not only changed the way we consume entertainment, but also the way brands interact with their target audiences. TikTok makes it possible to create memorable advertising messages, increase user engagement and trust through user-generated content, and promote the use of influencers. TikTok TopView ads are the most effective. But what makes them so effective? How can your brand best benefit from this form of marketing? What's the best way to increase visibility, engagement and sales? In the following article, we'll show you everything you need to know to be successful with TopView Ads on TikTok.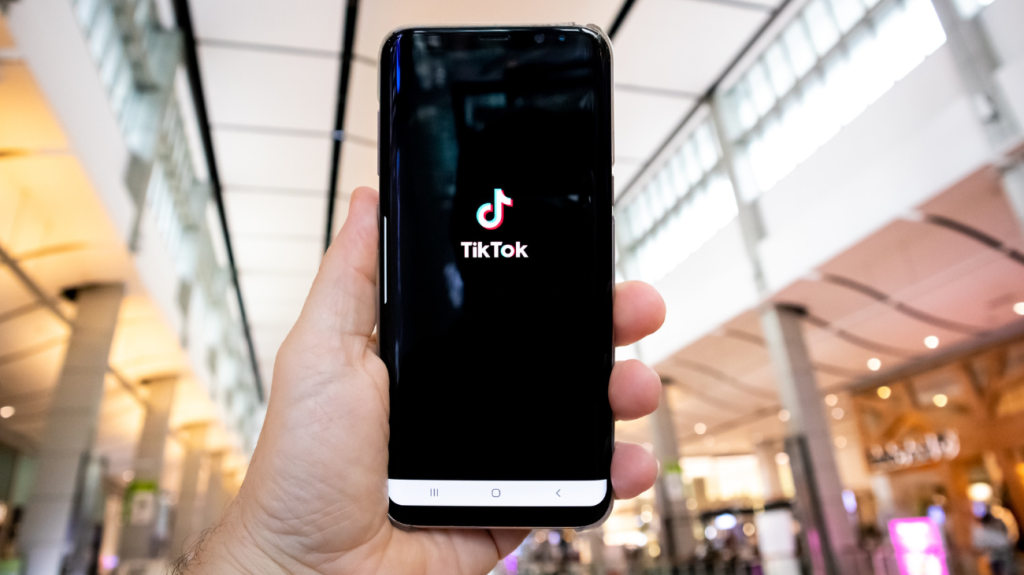 What are TopView Ads?
TopView Ads are displayed immediately when users open the app, and when they continue swiping, they are taken to the "For You" page. Ads can be 5 to 60 seconds long. They run in full-screen mode and the audio plays automatically. TopView Ads are booked ads that deliver the desired number of impressions like a flat rate. They are not comparable to In-Feed Ads, which are sold on an auction basis. The big advantage is that the exact number of impressions is guaranteed. Just like Top Feeds, In-Feeds or Branded Hashtag Challenges, TikTok users can interact with TopView Ads by liking, sharing or commenting on them. What makes TopView different, however, is that it can put your brand in the spotlight by capturing the full attention of users without the presence of competing content.
Why should your brand use TopView Ads?
→ More attention: If you want to get complete attention from your users, TopView ads are your 1st choice. They lead TikTok's interaction index. With the next update of TikTok Ads formats in 2023, TopView will be switched to CPM (Cost per Mille), which will ensure that the right target groups are reached at the right time and will also have a positive impact on the cost-benefit ratio.
→ Increase engagement: Your company wants a higher engagement rate? With TopView Ads you can solve this problem. Since this ad format is the first to be served, there is a high probability that users will interact with the ad. The more impressions, the more interaction. An astonishing 71% of users respond directly to Top View Ads.
→ Increase in sales efficiency: The placement of TikTok TopView Ads leads to a 67% increase in sales efficiency in the consumer goods industry (compared to total paid advertising on TikTok). Consumer Packaged Goods (CPG) are items that are replaced regularly and that consumers:inside consume frequently, such as food, beverages, clothing, etc. TopView Ads also increase sales very quickly in other industries.
How does TopView Ads work?
To be successful with Top View Ads on TikTok, it is important to understand how to place these ads. Users get to see the Top View Ads 1x per day. Viewers have the option to skip ads after 3 seconds by clicking skip or swiping up. Have your link appear on the post to increase your conversions and get more traffic to your landing pages.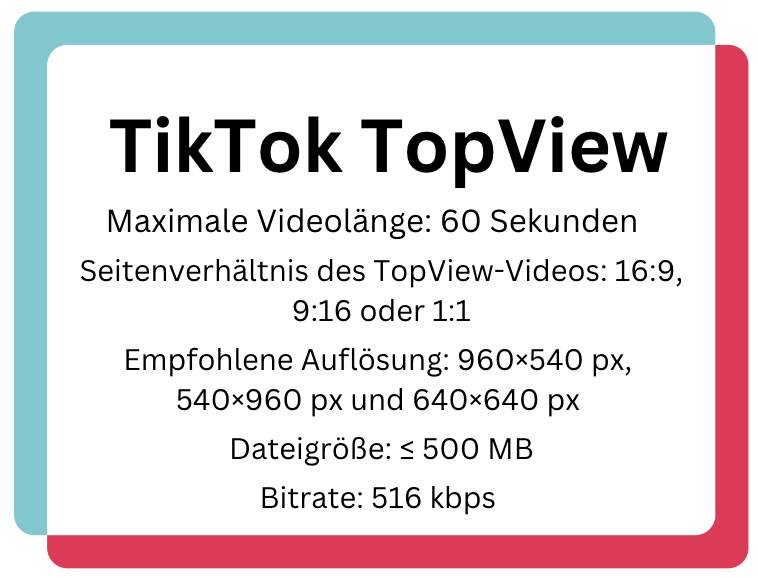 How much do TikTok TopView ads cost?
The TopView ad is unfortunately a bit more expensive than all other ad variants, as it guarantees a high visibility and interaction rate. The costs cannot be given as a lump sum, as they depend on many specific details (e.g. target group, geographical location and number of impressions). One should expect a budget of 50,000€ to 150,000€ per day. It is important to keep in mind that this reservation ad will reach the planned retention rate with a certain number of impressions.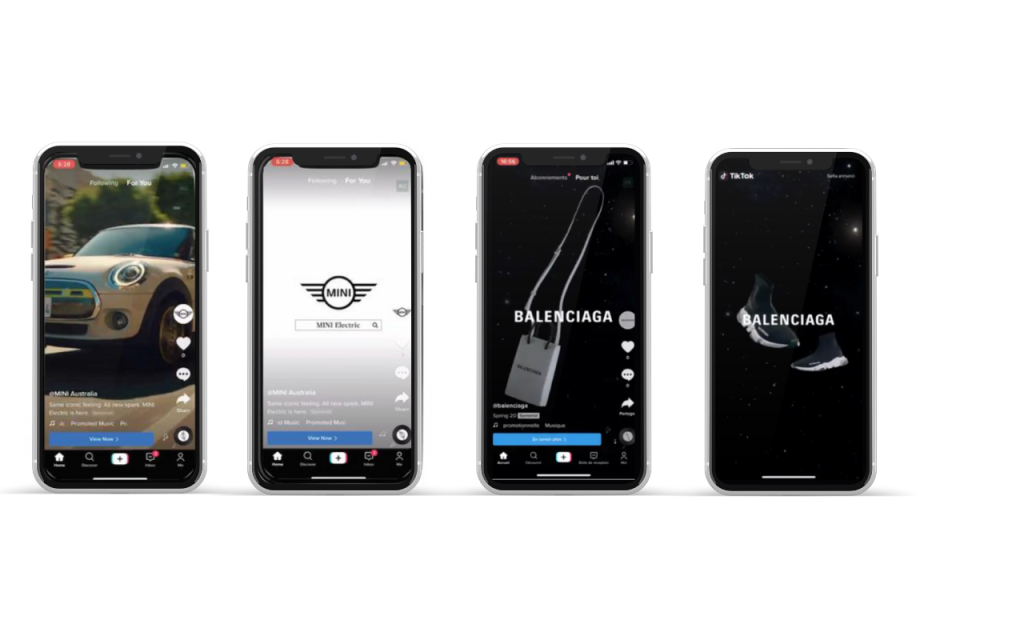 7 tips to keep in mind when using TopView Ads on TikTok:
1. Understand your audience:
Before you create a TopView ad, it's important to know your target audience. Analyze the demographics, interests, and behaviors of your potential customers. This will help you create content tailored to the needs and preferences of your target audience.
2. Creative and meaningful start scenes:
TopView ads on TikTok play automatically when you open the app and take up the entire screen. Use the first few seconds of your ad to grab viewers' attention. Use eye-catching visuals and captivating scenes that arouse curiosity and encourage viewers to keep watching.
3. A clear message in a short time:
TikTok is known for short, entertaining videos. Your TopView ad should therefore convey a clear message in a short time. Avoid complex information and focus on the essentials. Use text, voice-over or visual elements to convey your message succinctly.
4. User Generated Content (UGC):
TikTok is all about creativity and user interaction. Integrate user-generated content into your ads by offering hashtag challenges or contests, for example. This encourages user engagement and creates a closer connection between your brand and the TikTok community.
5. Adapting to the TikTok aesthetic:
To be successful on TikTok, it's important to adapt to the platform's aesthetics. Use hip effects, filters, and music to make your ads in line with current TikTok trends. This shows that your brand has its finger on the pulse and understands the culture of the platform.
6. Use a strong Call-to-Action (CTA):
Every successful ad should include a clear call to action. Whether it's to visit a website, read an article, or buy a product, the CTA should be clearly worded and easy to follow.
7. A/B tests:
To continuously improve the effectiveness of your TopView Ads, run A/B tests regularly. Try different elements such as scenes, messages, music, and CTA to see which combination produces the best results. Optimize your ads based on the data you collect.
Conclusion:
The key to success is understanding how TopView Ads work on TikTok and using them in a targeted way to achieve maximum attention, engagement and sales efficiency. This form of advertising opens up a new dimension of marketing and sets new standards for brands. The future of branding on this platform is in the hands of those who skillfully harness the impressive potential of TopView Ads. Are you ready to break innovative ground and communicate unforgettable messages?