CREATIVE CONTENT ON TIKTOK FOR COMPANIES THROUGH STORYTELLING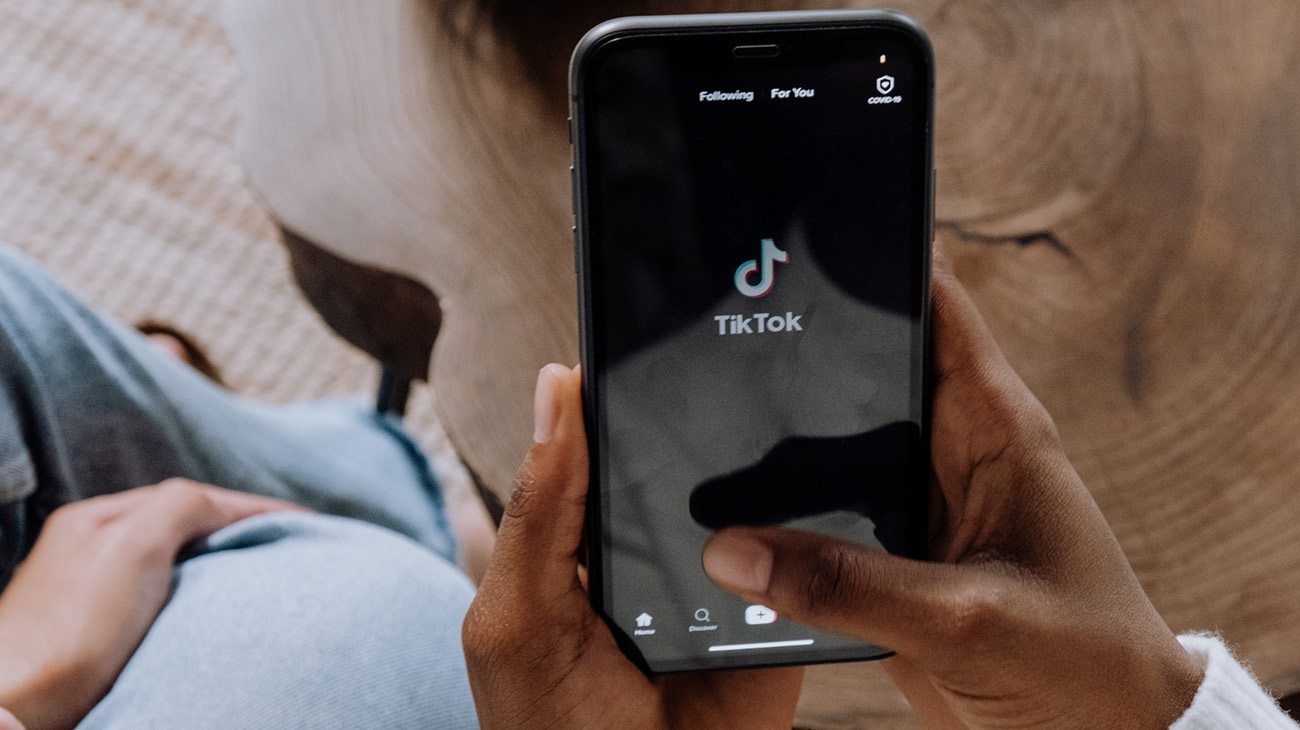 In six frameworks to the perfect TikTok
Being successful on TikTok is often perceived as easier than it actually is. With the help of six frameworks, in this blog post we explain your way to the perfect and successful TikTok appearance.
Instagram, TikTok, YouTube and Co. are social media platforms that you can't get around when it comes to social media marketing. But each of these platforms has its own spirit and a special drive. If you want to position yourself as a company on one of these platforms, it is first advisable to be clear about where the journey should go, which audience should be reached and what the content should consist of. In the best-case scenario, the content revolves around the services or products I want to distribute. But how do I present it in an engaging and entertaining way? This is a question many companies ask themselves before embarking on their journey through the social media world.
TikTok is currently very popular. Every day, it enjoys ever-increasing popularity among many people around the world. The entertaining character of TikTok has a prominent role and is, among other things, a guarantor for the success of this platform. The community and the algorithm of TikTok are very selective. Despite the fact that there are now almost 15 million users in Germany, it is not at all easy to reach a large proportion of these users with your profile. There are many factors responsible for making a video a hit or having a profile gain many followers. How this goal can be achieved, we would like to present to you here.

Success on TikTok without a big budget with storytelling
If you want to position yourself as a company on TikTok, then this should usually be authentic. The TikTok community tends to reject content that is too promotional in nature. TikTok's motto at this point is: "Don't Make Ads. Make TikToks." Both TikTok and the community reward content that is creative, funny and individual. However, this also means that as a creator, you have to think about how to present your products or services in this way.
One proven method is storytelling. For many companies, TikTok offers the opportunity to build a relationship with the platform's users. In a blog post, TikTok presents six paths (frameworks) that companies can take to build an interesting TikTok profile and be successful with their own content. TikTok itself says that companies that are authentic can have success on the platform. Those that manage to connect with the TikTok community on a different level have the most success. This doesn't require a big budget, but exciting stories to tell.
Framework #1: The story of your product
First, ask yourself what the story of the product or brand is. What or who inspired me to start the company? What values does my brand stand for and what makes them visible? By answering these questions and illuminating the background of your brand, you can build a story. This story introduces your company to the TikTok audience and connects them to your brand. Through your story and the message behind it, what is important to you, you can manage to create a connection between your brand and the users of TikTok.
Framework #2: Show the result first
TikTok users want to see what they can expect. Therefore, show a finished result or product right at the beginning of the video. Then work your way from the end to the beginning of the video, taking your audience along for the ride. Explain to your viewers step by step how you got to the final product. Think of it as an adventure story that begins with the climax and is then told through flashbacks. The advantage of this framework is that it can generate a lot of interest among viewers and keep the format exciting. Divide the video into several steps, which you name at the beginning, and then guide the viewer through the creation process. At the end, call on the viewer (CTA) to follow your steps.
Framework #3: The Elevator Pitch
The elevator pitch framework is a must-have for any company's social media profile and should be relatively early in your activities. The elevator pitch gives you the chance to introduce your brand to an audience in a short and concise way. The whole thing should be simple and straightforward so that it sticks in the mind. Introduce the company as if it were the very first time. Focus on what you are selling, how to use it, and what audience it is for. Use captions to introduce your message or slogan in a memorable way. Show how the product is used, even by other customers. Present feelings and show how a customer feels with the product (happy, surprised or fascinated). At the end, make a call to action (CTA).
Framework #4: Step by step
Think about what makes your product or service special and how the costumer will use it. Then describe in simple steps how the product can best be used in everyday life. Divide the sequences into several steps and title each short chapter with a consecutive numbering. Take the audience step by step and present your product with a simple description. Subtitles are always helpful in the process. Your video should end with a positive feeling from a user of your product and invite your viewers to try it out for themselves.
Framework #5: Show your product in a routine
An extremely popular way to tell a story is to incorporate a product into someone's daily routine. This allows your brand to be linked to a way of life and a lifestyle. With this framework, you show the benefits of your brand and product to TikTok viewers and let them see the versatility in a daily routine. In the video, show how easy it is for your brand to be a lifestyle product.
Showcasing the product in a routine can be authentically portrayed by using user-generated content (UGC) or making the video DIY style. It's also wonderful to include customer opinions and comments that reinforce your message. At the end of the video, invite the viewer to test the product and see for himself or herself how useful and high-quality it is.
Framework #6: Simple, fast and reliable
Make it clear in your story that your product is easy to obtain and available anywhere and at any time. The audience must get the feeling that they can buy your product easily and quickly. What you tell with your story, you have to support with pictures. In your video, you should show a customer who buys your product easily, quickly and without complications. Then show how the customer can use your product immediately and sensibly in a familiar environment. Talk to your viewer and activate him or her by encouraging him or her to incorporate your product into his or her everyday routine. Work with subtitles here as well.

Conclusion
With these six simple frameworks, you have the ability to bring your brand and product to a wide variety of TikTok viewers. Always make sure your clips have good video and audio quality. Light your videos well and script out how you want your video to be structured and what you want to see in it.
If you follow these tips, you should be able to produce many great and exciting videos in the future and tell entertaining stories to your viewers, who will certainly soon be among your followers.