Personal Branding LinkedIn: Personal instead of private to success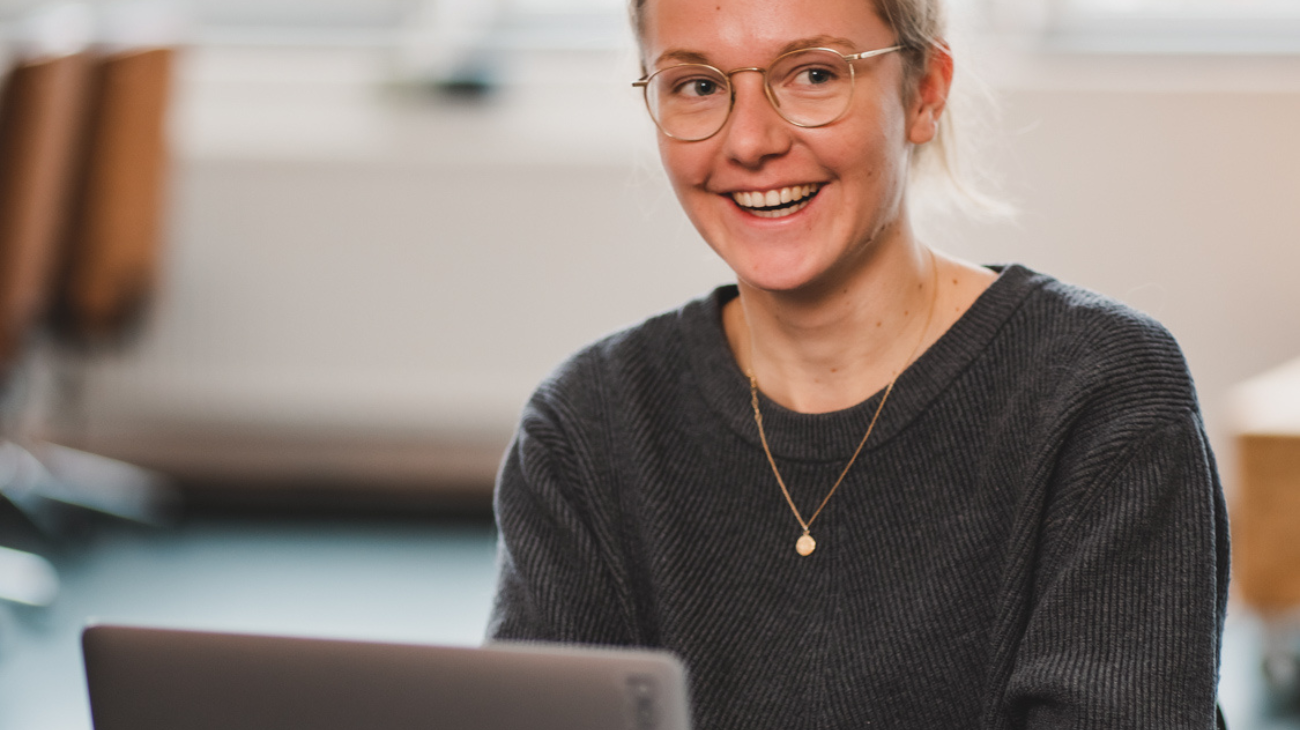 Why personal branding on LinkedIn is the path to success in the social media world.
Showing yourself privately in a professional setting? Many people are reluctant to do that. Understandably so. But how is it that personal branding is such a big topic in marketing and can be so decisive for the success of a company in social media?
The so-called "personal brand" is personal instead of private. And that should be the goal of building it up. What exactly this means for the appearance and the strategy on LinkedIn, Instagram & Co., which personal branding examples we can give you in the context of this and how the structure of such a post can look, you can read in this blog post.
What is a Personal Brand?
The term personal brand or personal branding is basically a personal brand. By definition, in our specific case, this means that a person appears on social media (for example, and most frequently, on LinkedIn and/or Instagram) and positions himself here clearly and in a personal context.
As mentioned above, this is not about giving private insights into everyday life, but about showing oneself authentically and approachably in the context of marketing and one's own brand in order to convey important messages. In the context of a company's presence on LinkedIn, Instagram and other social media platforms, this can also mean that employees clearly position themselves for the employer, but do so from a close context and thus build a community.
Why Personal Branding?
The advantage and the goal of such branding? On the one hand, the community or the customer gets to know the employee's brand and thus also learns directly about the employer and the value it conveys. Because the person reports on his or her own authentic experiences, followers get a much closer look at what they can expect as customers or potential employees.
In general, a personal brand is about showing expertise in the context of marketing and at the same time revealing something personal about oneself for one's own brand (i.e. in the context of branding). It is exactly this personality that generates emotions and this is exactly the way to make yourself the so-called Personal "Love Brand". Moreover, here it is not about standing there as "good personnel", but to position yourself voluntarily and with passion. This is how your target group can be successfully reached via the Internet.
Why is a Personal Brand important?
In addition to all the content floating around on social networks like LinkedIn, for example, the question now naturally arises as to why personal branding is actually such an important strategy and why building this goal and brand should be pursued as an important step.
The online world and in particular the social media networks and marketing are the most relevant place for individuals and companies to permanently communicate beyond personally known boundaries and thus expand their own personal brand within the framework of branding and with the help of the online presence. In this context, one's own positioning as an expert is very relevant in order to draw attention to oneself, but also to one's own service or the service of one's own employer or company. There is a lot of competition in content marketing. So you have to find ways to stand out. In doing so, your positioning through your topics and the associated online reputation is more relevant than ever before. This is where your own personal branding strategy can help.
We are probably all familiar with this from our own consumer behavior: If products or services are advertised to us by companies or brands, this often does not appear all that authentic at first glance – frequently also because the bond with the brand is simply missing. However, people who have built up a personal brand in relation to a company convey not only the quality of goods offered but also, and above all, the personality that is so important in addition to the existing know-how.
The important thing here is that the brand that has been built up as part of your personal brand applies to everything. This means that it will be relevant in real life as well as on LinkedIn, Instagram, and the like. The appearance here should be consistent with what is said online about your own branding.
Personal Branding Examples
Now the principle of personal branding sounds comprehensible at first. But what is the best way to start building your own personal brand?
In general, the social media platform LinkedIn is becoming more and more suitable for one's own personal brand – in addition to Instagram. LinkedIn has long since ceased to be a platform on which one merely searches for new professional challenges. The platform has long since developed into a real business network giant and offers the perfect basis for personal branding.
But how should a contribution be designed to "personalize" itself as a person in a professional setting?
To build your persona brand, you should ask yourself the following questions in particular:
Does the post offer added value?
If you can answer "no" to this question, then you'd better rethink whether you really want to hit "post". Because on LinkedIn, and especially in personal branding, it's not about posting as often as possible, but about providing quality content to make your branding and your brand meaningful.
That's why you should also:
Focus on one topic at a time!
Yes, LinkedIn increased the maximum character limit a long time ago. But that doesn't mean you have to use it to its fullest every time. Focus on a topic that you're passionate about and also have expertise in, and most importantly, that fits your brand and branding. Above all, it should be about relevant content that brings out and strengthens your personal brand.
In addition to expertise, one thing above all is important in personal branding and for a strong personal brand – of course:
Give something Personal
The point is not to bring private stories to light, but to share personal experiences on a particular topic and thus be authentic and encourage interaction through your persona brand.
Personal Branding – What makes people strong brands
We summarize: Especially the social media platform LinkedIn is great for simply starting to build up your own personal brand in order to position yourself for other people. The point is not to provide private insights on the social media channels, but to enrich one's own expertise and values with personality in order to present oneself as "personal" as possible, while advancing one's own brand and branding.
Whether this is then done for one's own person/brand or as part of an employer presence is, of course, up to each individual. This type of marketing is also suitable for the placement of personal brands for companies as well as for start-ups. The important thing is to define your own personality in the first step by setting clear goals. Only then is it possible to convey a clear message in the context of branding, which then plays the important role for the own person in the implementation.