SOCIAL MEDIA AND EMPLOYER BRANDING? YES!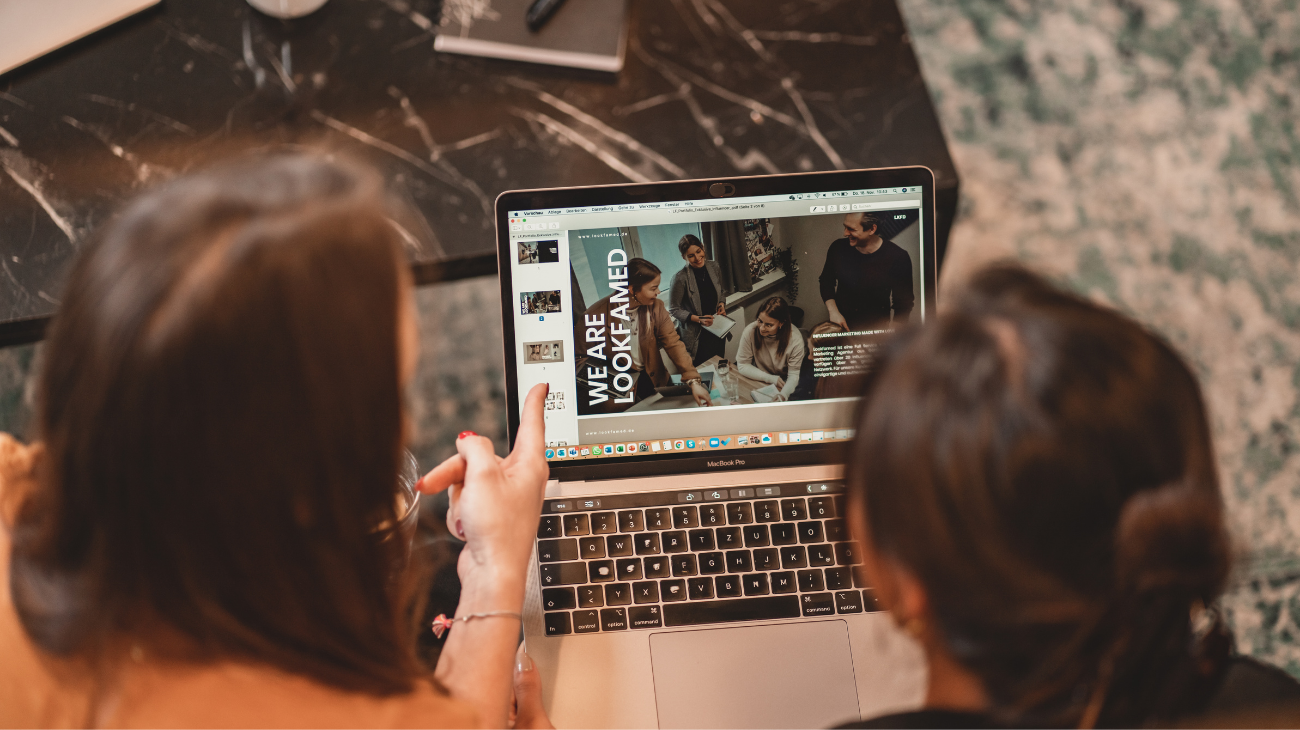 Here's why you should communicate your employer brand on social media
A company, a brand, a product or a service is only as good as the employees behind it. This realization should have reached every company and every human resources management by now. There is hardly an employer today who does not have to deal with the problem of a shortage of skilled workers. Good and qualified employees are currently very difficult to find. Gone are the days when you could just pick the right person out of a huge pool of applicants. In the job market, it is now important to be perceived as innovative and attractive not only by customers, but also by your own employees. The same applies to applicants, for whom you compete with your competitors and various other companies. This is where employer branding, which is the subject of this article, becomes interesting.
What is employer branding?
Employer branding becomes relevant wherever you present yourself as an employer, nowadays especially in social media. In addition to the essential internal communication, the focus is also on external communication, which presents the company as an attractive employer. The aim is to attract people who will become aware of the company, see it as a great place to work, and as a result decide to work for the company in the future.
In addition to attracting new employees, however, as already mentioned, it is also important to keep an eye on current employees. These, too, must be motivated and valued through targeted employer branding and cultivation.
As already described above, the job market has changed a great deal. The way in which people choose their jobs and how they become aware of potential new employers has also changed. More than half of all applicants use social media to find out about companies. This is a great opportunity for companies to optimize their own social media presence so that potential future employees are attracted by the communication developed as part of the employer branding strategy and recognize the added value of a company for themselves.
Which social media platforms are suitable for employer branding?
In this context, one cannot avoid mentioning the two platforms LinkedIn and XING. After all, these platforms are primarily used by people who are professionally oriented, who want to expand their networks, or who want to find out about new jobs. However, it is not only on LinkedIn and XING that users are looking for business contacts and career opportunities; paths also cross on other social media platforms, resulting in opportunities for collaboration.
Young people in particular (digital natives) are attentive on online platforms such as Instagram, TikTok, YouTube, and to some extent still on Facebook in a professional capacity. Friends and acquaintances post something about their daily work from time to time, and so they may also become aware of certain companies that have an appealing and informative internet presence in social media. Photos and videos in particular play an important role for a young target group. In social networks, a company can position its employer brand through videos and campaigns, both internally and externally. With good and emotional content, it is possible to attract the attention of potential applicants via social media channels and, with the right implementation of a performance recruiting campaign, even to convince them to join the company.
Here comes another advantage of social media marketing with regard to employer branding: the paid media tool. This allows you to define your own target group precisely and play out this employer branding content on Instagram, YouTube, TikTok and the like in a targeted manner.
How do I implement my employer branding?
First of all, a long-term and sustainable plan should be created. To do this, you need to align both the social media marketing strategy and the employer branding strategy. It is important to not only have those responsible for marketing on board, but also the experts from the human resource (HR) area. Together, realistic goals and target groups are defined that are to be reached. Important topics for employees, such as work-life balance, should be included, as well as the existing benefits for the company's own employees.
When choosing the right social media platform, the next step is to know your own target group. As a rule, it can be said that an older target group is more likely to be found on Facebook. A younger target group can be found on Instagram and TikTok, and here Gen Z in particular can be classified as the most relevant target group. To do this, a company should be familiar with the social networks and know what kind of content and what formats should be posted there in order to be able to design its own recruiting content accordingly.
When planning the content, it is important to keep in mind that people who are looking for a job want to know different things than those who are interested in the company's products or services. It is important to reach potential applicants and interested parties emotionally so that employer branding makes them want to work for this company.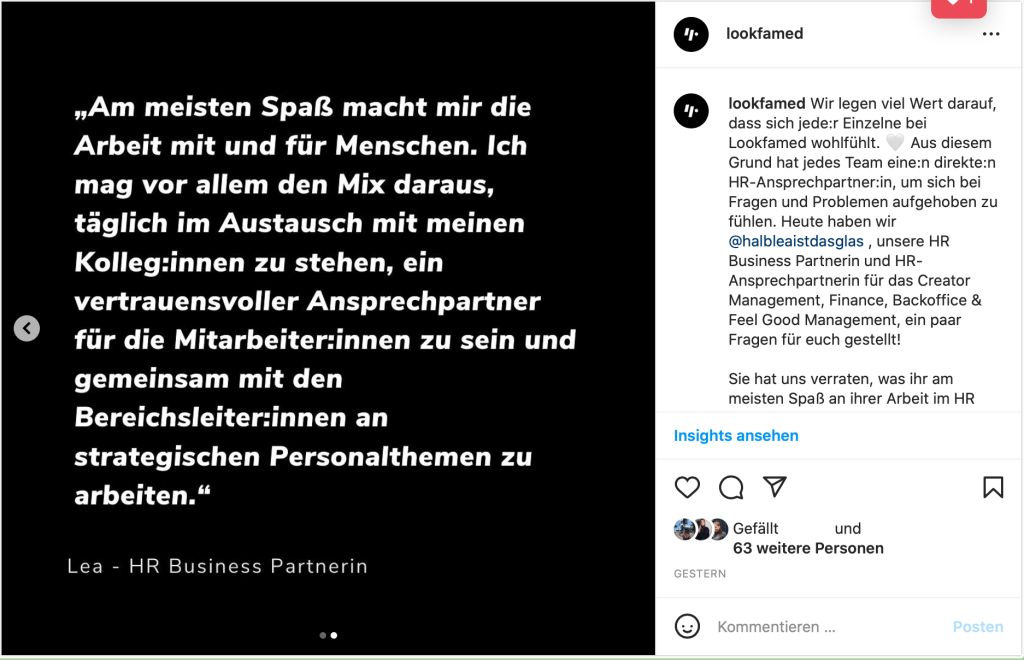 Employees can also have their say in the company's feed. In this way, they can increase their credibility and at the same time enhance the authenticity of their own social media channel. If the company's own employees also share the company's content or even create company content themselves and link to the company, they become corporate influencers. This falls under the heading of user-generated content (UGC) and thus usually has a positive effect on their employer branding strategy.
Conclusion
It is wise to think about an employer branding strategy and even better to implement it. This approach has already been successful for many companies and they have been able to attract good and important employees through a well thought-out employer branding strategy. Especially in regard to social media, the topic of employer branding is an extremely worthwhile field. Many companies find it difficult to come up with ideas for good content for their own social media presence. So why not make a virtue out of necessity and make good use of this channel to convince good and capable employees. The company's own channel can also be an enrichment for existing employees, who can use it to find out about news and developments.