Over 15,000 link clicks in the Tonies Easter campaign x die.kim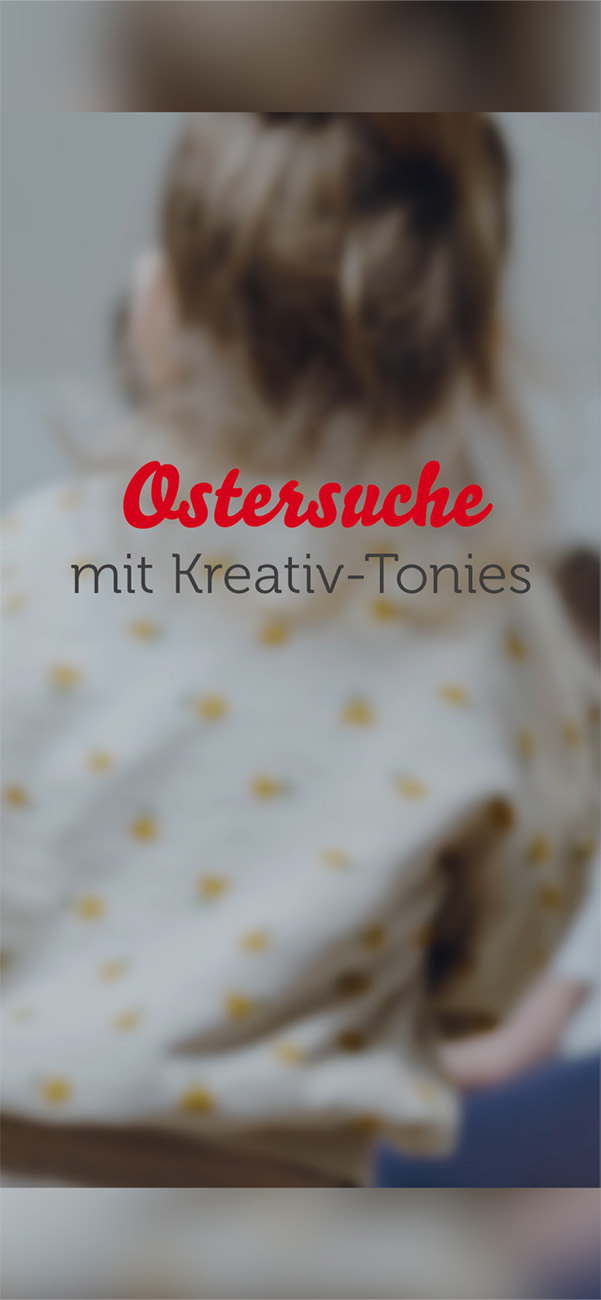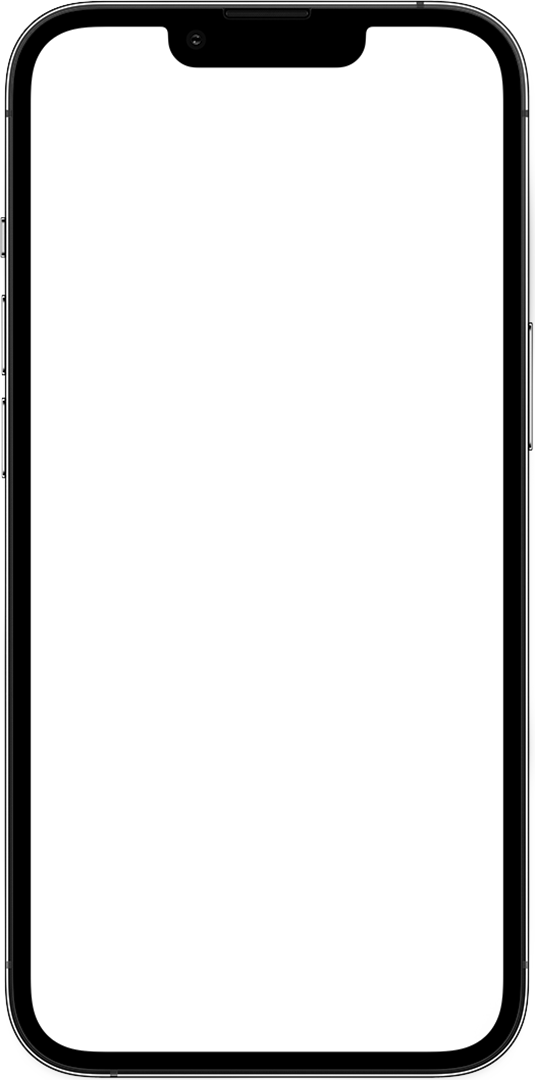 Intro
Together with Tonies and Kim, we implemented a very special campaign for Easter. This time, the Tonie boxes provided clues to the hidden gifts with messages recorded on the creative Tonies. We placed this very special experience for children in the form of moving images as a story and Reel. 
Strategy
The Easter campaign of Tonies x die.kim was designed to create brand awareness and generate sales. Thanks to the special format of the gift search, a very high number of impressions could be achieved. The goal of creating brand awareness was therefore successfully achieved.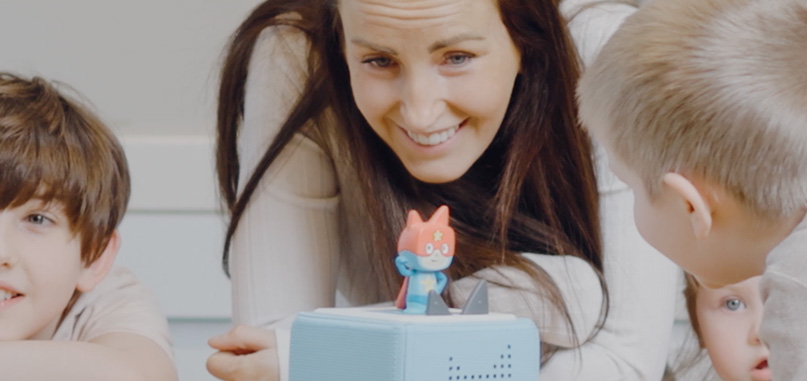 AUTHENTICITY
Kim and her children are big fans of the Toniebox themselves. So you could see their joy in the content of the Easter campaign very clearly.
PREPARATION
Before the campaign itself, Kim already announced it on her channel. So her followers could already look at the instructions and prepare themselves.
HOLISTIC CAMPAIGN
Several content pieces were published on both Kim's account and the Tonies channel. The focus was on the IGTV on the Tonies account.
REMINDER STORY
Two weeks after the campaign, Kim had a reminder story. There she was allowed to share a code for Tonies - although otherwise hardly any influencer codes are shared.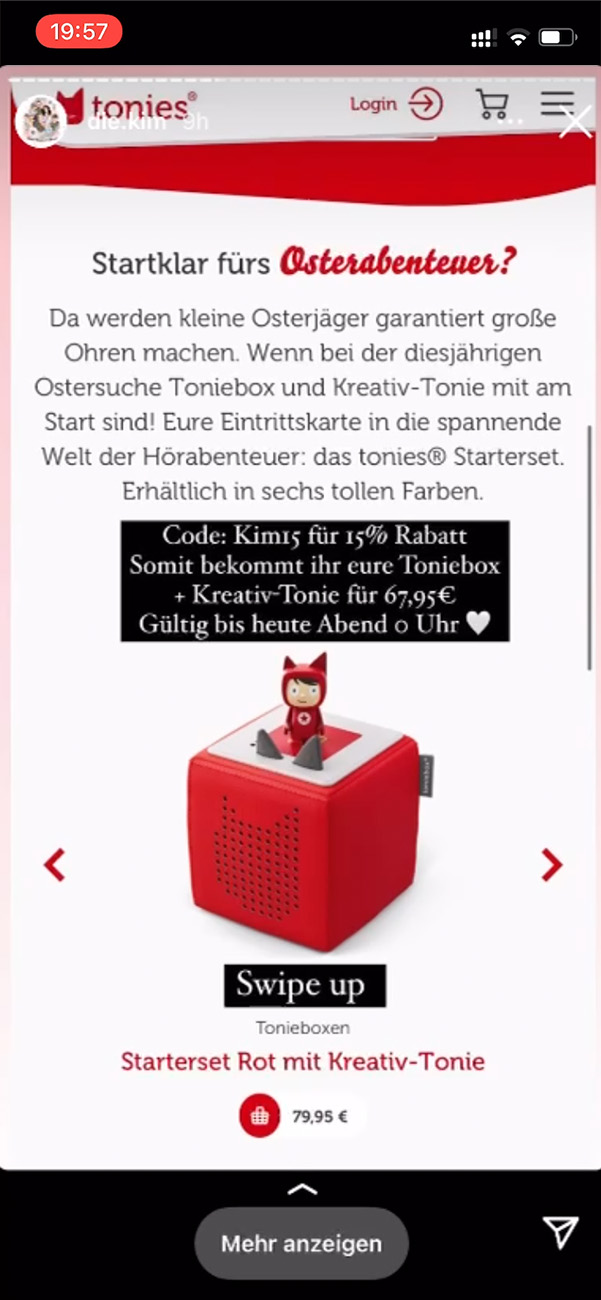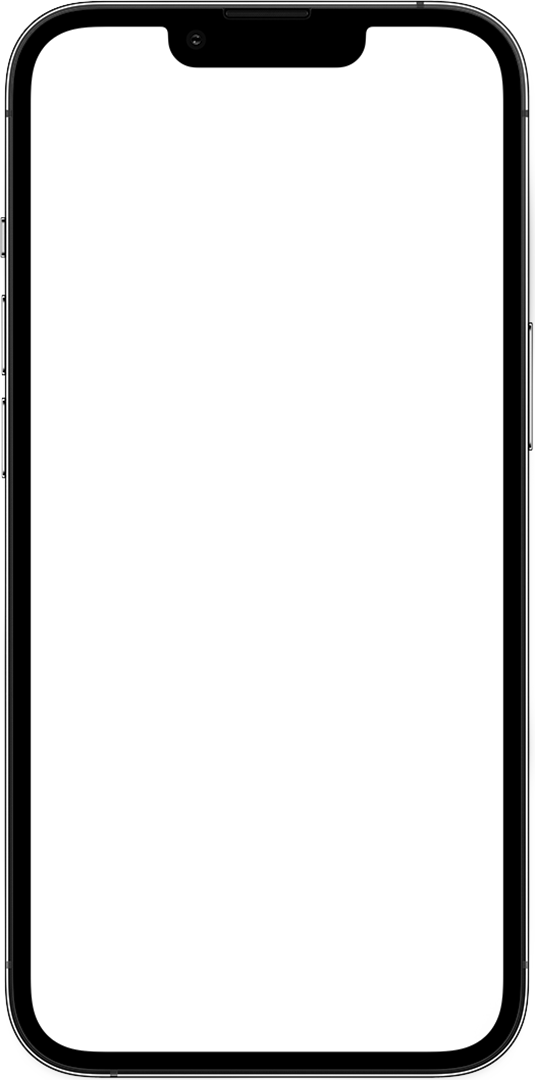 15k+
Link Clicks
That is how many times
the link was clicked
468k
Reel views
That is how many times
the Reel was watched by the followers
5m+
Impressions
That is how many times
the posts were viewed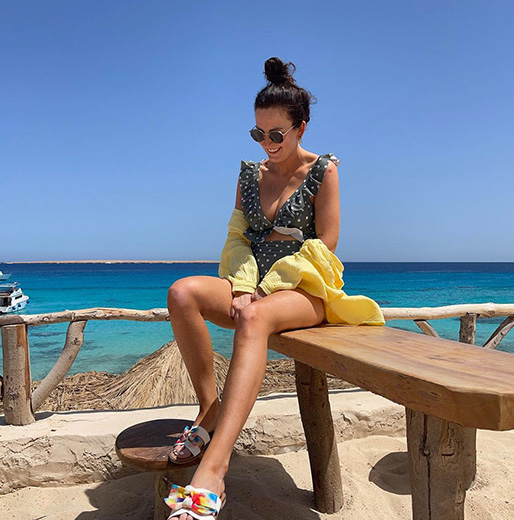 @die.kim
Content
Seen On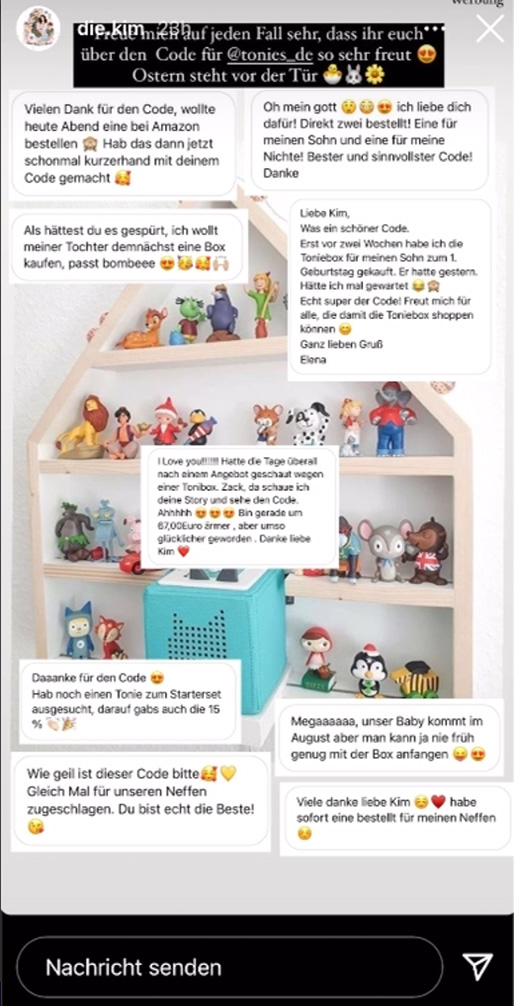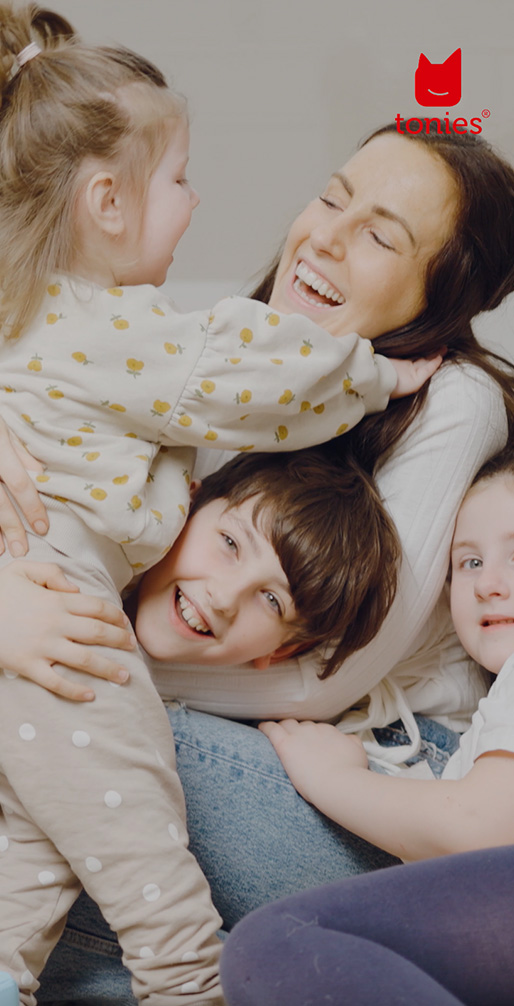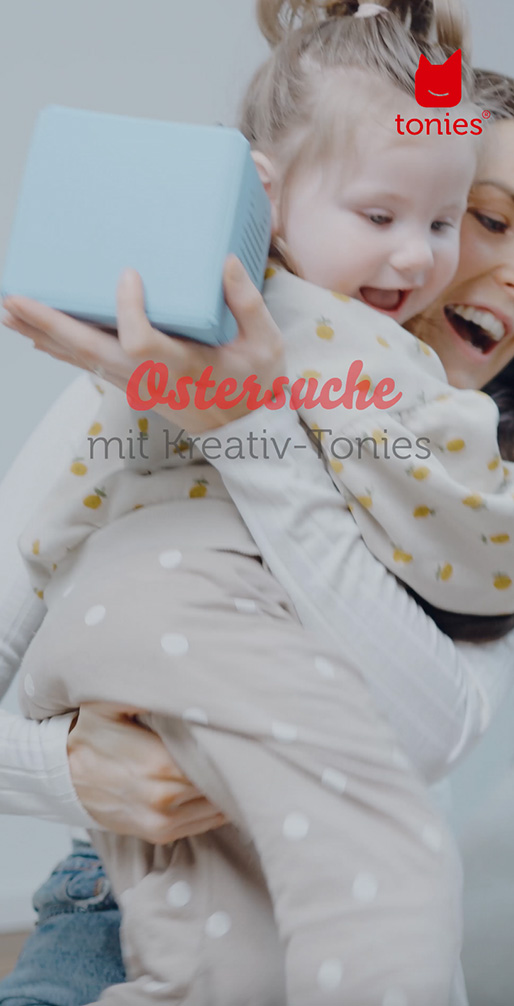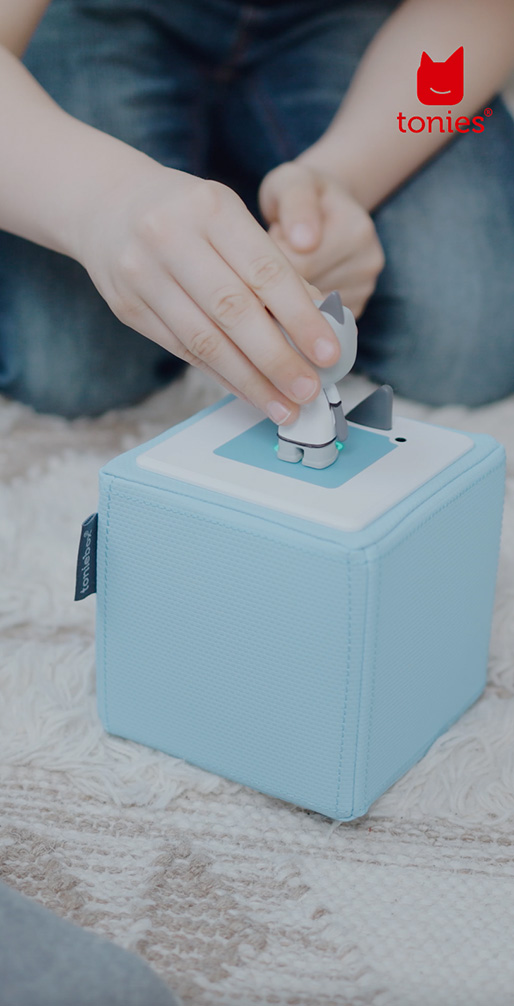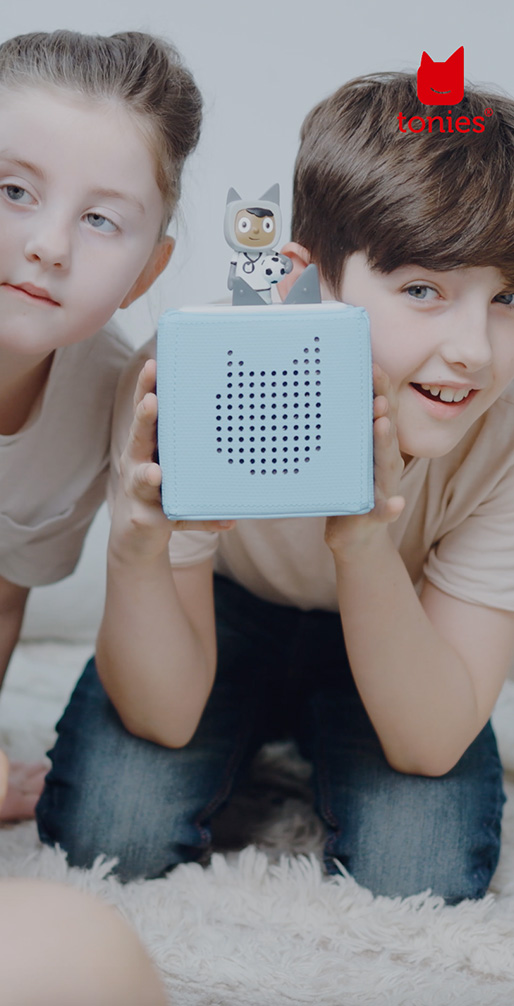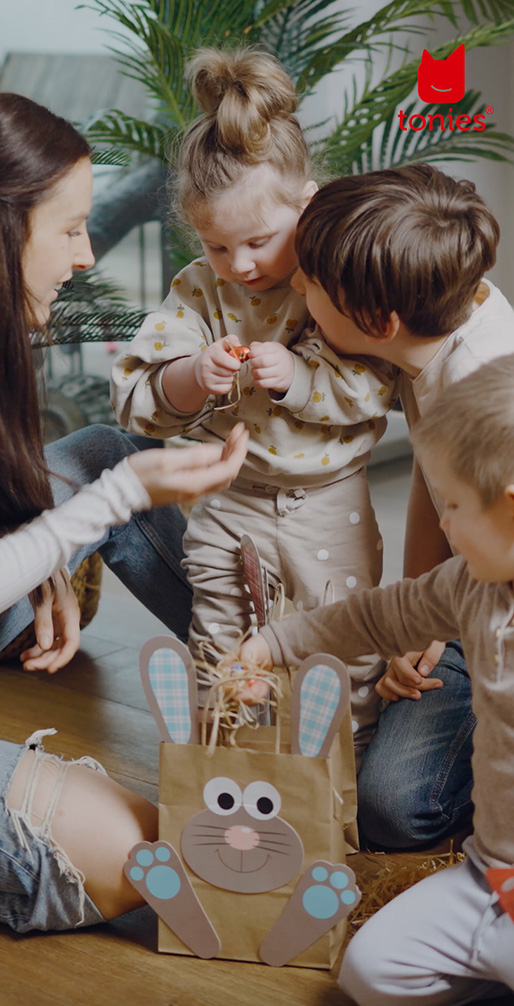 Start yourSuccess Story
Our influencer marketing takes your brand to the next level. To learn more, drop us a message.
Nano to Macro
For every Niche
Coordination
Fast Communication