WHY LIVE CONTENT SHOULD BE INTEGRATED INTO YOUR SOCIAL MEDIA STRATEGY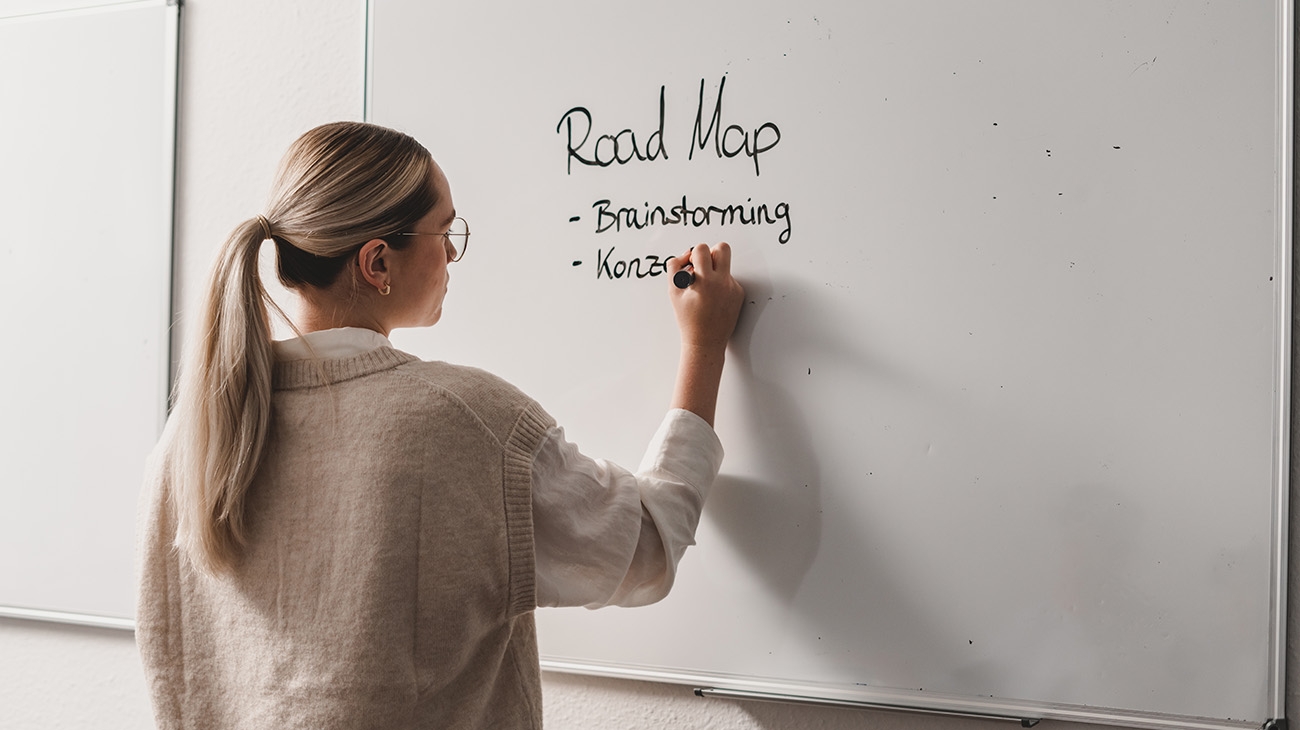 Back in 2016, Instagram introduced the wildly popular Instagram Live (IG Live) format, which has become increasingly important in the Covid-19-pandemic. In the time of lockdown and isolation, Instagram Live was an extremely welcome change for many creators to stay in touch with their followers and produce new content without having to leave the house. What is the long-term relevance of live content in social media and what added value can creators and companies derive from it?


Why live content?
The idea behind live content, on Instagram as well as on YouTube and TikTok, is that users can go live via the respective platform and thus connect directly with their fans or followers.
Going live has some advantages over the other formats, which are usually about "perfectly" executed video content. The moving images are planned, structured and staged by their creators. This has its advantages. On the one hand, the videos usually meet all quality requirements. They are ideally lit, the sound quality is coherent and there are no slips of the tongue. Such videos are entertaining, and they are also the videos that users are used to seeing on social media. The Instagram Live format has a different purpose, though. Through IG Live, creators show themselves to be more approachable. They stream their videos directly from their private surroundings, for example, from the kitchen or their own living room. Here, creators can exchange ideas with their followers, answer their questions, or find out what topics their followers are interested in.
It is the followers who directly determine the content of a streaming session. Through their questions and interaction with the creators, Instagram users steer the events of the live stream. This has already led to entire Q&A sessions that have lasted several hours. With Instagram Live, it is possible to go live for up to 4 hours. Afterwards, you have the option to make the recording visible in your profile by sharing the live stream via IG video after 24 hours. After that, the stream is available for one's own followers and can be viewed at any time.


Instagram Live now offers live badges for creators
TikTok has already led the way. For some time now, creators have been able to go live on TikTok and earn money during their stream. Their followers use digital coins to buy gifts that they can send to the creators. These gifts are then displayed in the chat window and the creators become aware of the respective followers, thank them personally and answer their questions. With this option, followers can support the creators directly.
Instagram has also discovered this option for monetizing a live session. Previously, followers only had the option of donating to support their favorite creators. Since the donation did not go through Instagram, the company could not derive any direct added value from it.
The introduction of badges changes that. Instagram users can now conveniently make a financial donation to the creator directly via the platform itself. This step was long overdue for Instagram – because the competition never sleeps. Although Instagram has built up a good cushion over the years and is ahead in terms of users, YouTube and TikTok are not standing still either, but are continuing to develop.
In the long term, the users, and thus indirectly also the creators, decide on the success of a platform. With the introduction of badges, Instagram has one more argument that should strengthen the use of Instagram for creators. By going live, Instagram creates added value from which everyone benefits. Instagram earns money with the sale of badges, the creators have more incentive to start a live stream, to get in touch with their followers at the same time and to earn a little extra on the side. The users can communicate with the creators and support their work financially.


Instagram Live – The new form of acquisition?
With Instagram Live, companies have gained a powerful tool. Every company that is active on social media and pursues a modern social media strategy knows how much work, time and money the planning and implementation of a campaign can take. Even producing content is an issue, let alone communicating with your own followers. Instagram Live offers companies the opportunity to get in touch with their customers or potential customers in a different way. But going live should also be well planned, because not every time slot is equally attractive. Especially in the evening hours, many users use Instagram. Going live at this time offers the best conditions for reaching as many people as possible with your own stream. As a company, you can quickly and unconventionally communicate current topics of the company, report on innovations, announce products and present special functions.
Similar to the 80s, when the first teleshopping programs were broadcast on television in Germany, today it is the live streams on social media platforms that captivate their users. Unlike teleshopping, live streams allow users to interact with the company. Users can ask questions and report on their experiences. If the company uses this channel correctly, this can lead to a synergy effect that has a positive impact on sales figures and strengthens customer loyalty.
In the live streams, the company can invite experts or brand ambassadors who make the company or brand more tangible and emphasize the brand character. Elements can be included in the live stream that would simply go beyond the scope of another format such as Instagram reels or a short video or picture in the feed. These include product features, combination options, tips and tricks, or simply special uses that aren't entirely obvious.
In the past, live sales shows have proven themselves in a special way. Clever entrepreneurs use the live format for themselves to generate more sales. They regularly organize digital tastings, for which their customers can order the relevant products online in the store and then taste them together during the live stream. Especially in times of Covid 19, this is a prime example of how to make the best use of new media from a company's point of view, adapted to the circumstances.


Live shopping & live broadcasts – a format of the future?
On Facebook and Instagram alone, over 800 million people use the live feature every day. In the future, Meta wants to focus even more on this format and make live shopping even more attractive for its users and companies. For both creators and companies, the live format offers a wonderful opportunity to get in touch with their own followers in a simple and uncomplicated way. Furthermore, creators can receive financial support through badges and companies can establish another sales channel for themselves.
The added value of Instagram Live is clear to see: If the demand from users remains as constant as it is, many more possible applications are conceivable for the future. From the broadcasting of events, concerts and entire programs to self-produced series and news, there are virtually no limits to the social media live format.