THIS IS WHY YOU SHOULD BE PRESENT AT A TRADE FAIR!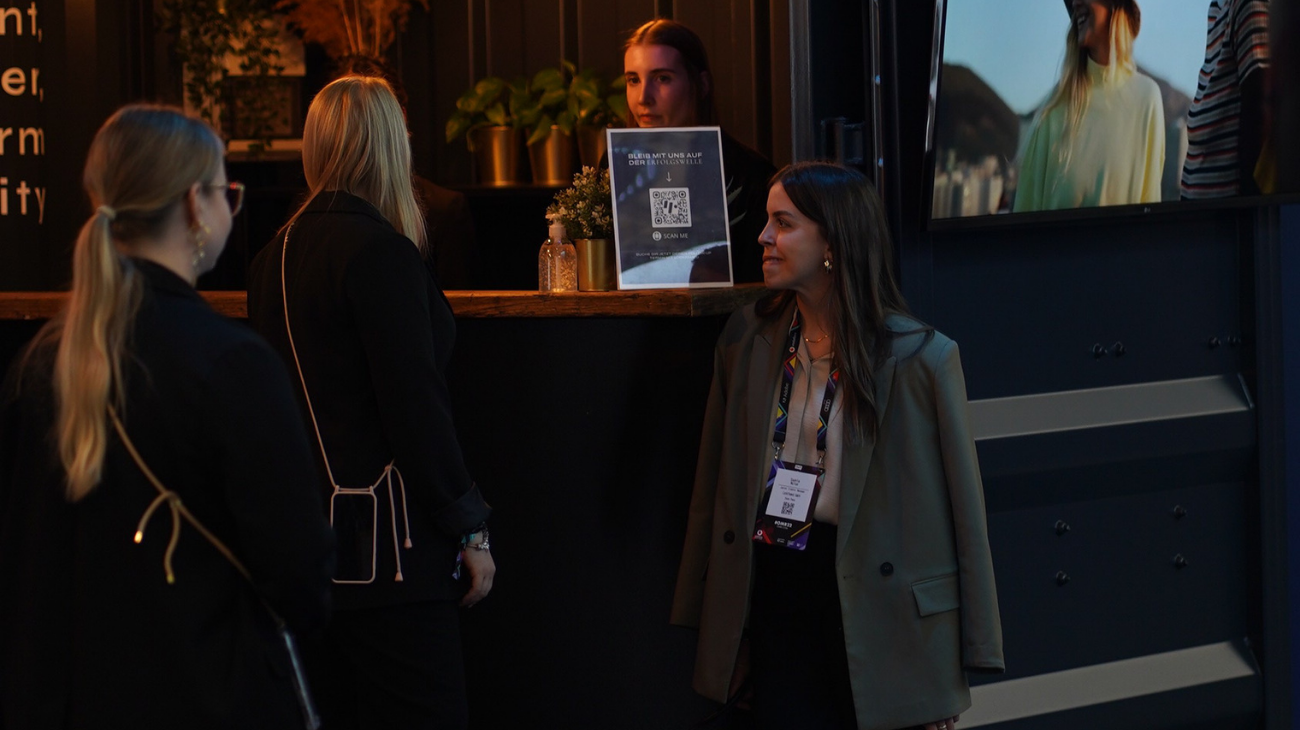 Companies need to be present and maintain customer relationships – a trade fair offers exactly these advantages!
Currently, there is more and more competition between companies and competition is also increasing. It is therefore even more important to stand out from the crowd and to position and present oneself individually. What role does a trade fair play here and how can companies use trade fairs to place themselves in the minds of (potential) customers in the long term?
What makes a trade fair?
Regardless of whether they take place digitally or are tied to a location – trade fairs exist in every industry. At a trade fair, companies and agencies from a particular industry come together to introduce themselves to potential customers, to talk to them and to be present for other companies. This makes it even more important for companies of all types and sizes to be present at such trade fairs and to actively present their own values, offers and ideas.
What advantages does a trade fair offer?
Increase of brand awareness
It's all about seeing and being seen – potential customers, existing customers, potential applicants or simply special interested parties all have a common goal: to get to know the company.
In any case, companies can use the trade fair to deepen their relationship with existing customers, to establish new partnerships, to convince potential employees or simply to arouse interest. For companies, it is particularly important to have a constant presence and thus increase brand awareness.
Competitor analysis
Whether a company or an agency – everyone is constantly reinventing themselves. It is therefore all the more important to keep a constant eye on the competition and to be able to react to possible changes. In order to improve or maintain their own market position, it is important for companies to stand out from the competition and, for example, to secure a unique selling proposition through special offers. In this way, each company positions itself successfully in its own industry and assumes a firm position in it. By participating in trade fairs, it is easier to get into conversation with the competition and to compare oneself with them to be able to stand out in the long run.

New customer acquisition
At a trade fair, it is mainly the people who are interested in the industry and in other companies who are on site. This is a great advantage for the exhibitors to win new customers and to establish new contacts. The advantage of trade fairs for customer acquisition is that the target group that companies presumably want to reach is present. It is therefore more important to be present at trade fairs and to talk to potential customers – because this is the only way to make new business contacts.
Image cultivation
Real contact with customers and potential customers helps to cultivate the company's image. Through personal contact at the booth, prospects and customers feel valued and perceived and automatically associate this with the entire company. With time, an exceptional stand and good conversations, the image can be improved quickly – the customers get to know the company and the companies get to know their customers.
Workshops
Another important advantage is the expertise that can be passed on at a trade fair. In many cases, the suppliers at the trade fair offer the opportunity to attend workshops or to appear as speakers themselves. This is the perfect opportunity for companies to present themselves and their expertise and to pass on their knowledge to interested parties. On the other hand, companies have the chance to learn from other companies and to broaden their own horizons.
Direct feedback
Direct feedback from customers and potential customers is also important for companies at a trade fair. From the reactions of trade fair visitors, a company can immediately see how it is received by the visitors, whether interest is aroused and whether this interest can lead to potential partnerships or customers. The feedback alone can also be perceived in the frequency of stand visitors and can be used for future trade fair visits or for optimizing the image.
Conclusion
A trade fair is a lot of work and requires some time of preparation. But with the right strategy and content, every trade fair offers great potential to develop and improve oneself and the company.