WHAT ADVANTAGES DO NFTS BRING?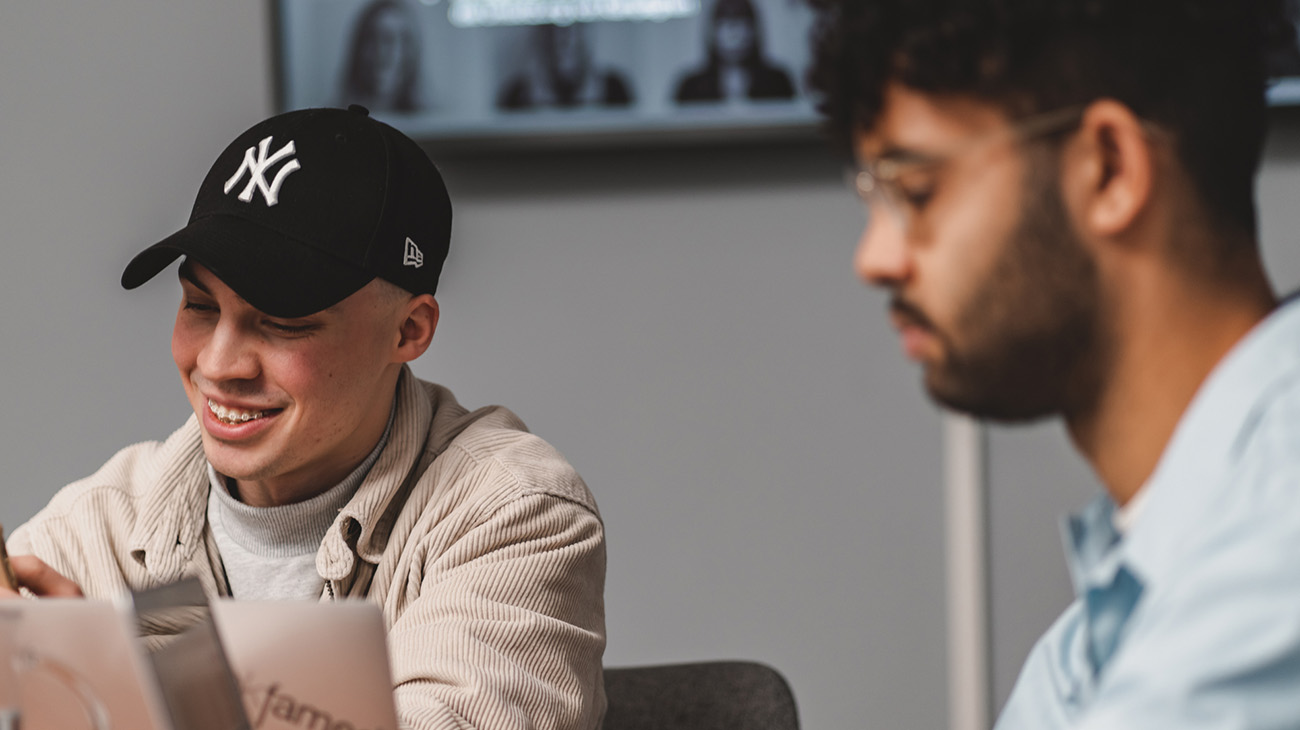 What NFTs are and why we should concern ourselves with them
For most people, NFTs often sound like a foreign word. But why we should not disregard NFTs and what the future of NFTs will look like, you will learn in this blogpost.


What are NFTs?
Surely, you've heard the term NFTs in one situation or another. But what exactly is it that seems to be on everyone's lips right now? The abbreviation NFT stands for Non Fungible Token or as it is also called by some: "Nifties". Now one or the other may ask: Token? Doesn't that have something to do with bitcoin and cryptocurrency? Yes and no. NFTs are not a means of payment per se, but they do have something to do with the blockchain. But first things first. Let's start at the very beginning: NFTs, after all, have only been around for a few years. In 2012, the first NFTs were created on the Bitcoin side-chain counterparty. Then in 2017, CryptoPunks NFTs went online and in the same year, NFTs became a mass phenomenon with CryptoKitties.
To understand NFTs, you could compare them to a digital deed or certificate that confirms the uniqueness and authenticity of one "thing". Let's take a picture for simplicity's sake. We have just created this image in Photoshop or Illustrator and saved it on our computer. Now we can copy and duplicate this image as many times as we want. We can upload the image to the Internet or send it to our friends. Each image or copy of it is exactly the same as the original image we created in the beginning. This means that hundreds of copies could be in circulation and all of them would be identical. No one would be able to distinguish which image was the first and who is the actual owner of that image.
This is where NFTs come into play. They solve this problem and also create other application areas where NFTs can be used. NFTs can be thought of as a digital certificate of authenticity. NFTs can be anything that can be digitized or digitally stored. Basically, there are no limits to the imagination. In addition to pictures, music, video clips and games, real things, i.e. real possessions, can also be given a digital certificate of authenticity and thus become an NFT. An NFT can be used to prove its uniqueness and thus trace back the respective owner of an NFT. Now the question arises, how can I protect my digital assets? After all, anyone can copy and duplicate a file with a right-click on the mouse. This is where blockchain technology (a decentralized database) comes into play.

How do NFTs work?
As already mentioned, the data of NFTs is stored in a blockchain. Just like cryptocurrencies, the data can be viewed by anyone and cannot be changed in the blockchain because this blockchain does not reside on a single computer or server but exists in a network (peer-to-peer network) that is shared by all users. Thus, only data that is consistent across the network and can be verified by all is "correct" and valid.
Basically, anyone can create an NFT or buy or sell one. All one has to do is go to an appropriate platform that trades NFTs. On many trading places like OpenSea, Mintable, opensea.io, superrare.com and Rarible one can trade with NFTs. To be able to buy NFTs yourself, you need a cryptocurrency in the vast majority of cases. This is stored in a digital wallet (crypto wallet). If you already have enough funds in your wallet, you can start right away. Wallets work both on the smartphone and on the computer. Currently, most NFTs are based on the Ethereum blockchain, i.e. the cryptocurrency Ether (ETH). However, there are other blockchains on which storing and trading NFTs is possible. Depending on the blockchain, you need the corresponding cryptocurrency to be able to trade NFTs. Once you have purchased an NFT, it is stored in your wallet, which is connected to the blockchain. At the same time, you should know that when you buy an NFT, you will incur transaction fees that are due to the blockchain record. However, individual marketplaces also finance themselves through a certain fee. It's best to pay attention to what fees you'll be charged before you make your purchase so you don't get a nasty surprise.
Of course, you are free to create your own NFT and offer it for sale. This process is called minting. Once your NFT is minted, it can be stored on the blockchain and cannot be changed afterwards. This makes your NFT unique and unmistakable. However, there is also a transaction fee for injecting an NFT into the blockchain.

Why do NFTs have value?
To understand why NFTs have value, you need to understand a bit of the function and technology behind NFTs. Important in this context are the letters "N" and "F" in NFT. The two letters stand for "Non Fungible", which can also be titled with the synonym "unique". NFTs behave differently from a bitcoin, which, by the way, is considered a fungible token. I can exchange any bitcoin for another bitcoin, because one bitcoin – depending on the current rate – has the same value as another bitcoin. And that is not the case with NFTs. Each NFT is unique and cannot be exchanged for another – this is exactly what makes the value of an NFT. This is not constant and can vary due to uniqueness, demand or certain external circumstances. If one has a picture or a playing card that is "covered" by an NFT, the owner of this NFT is also automatically the owner of this picture or playing card. He can also resell it and thus make a profit or loss, depending on the demand. Such NFTs can also be compared to art. I can look at a work of art in a museum, for example, or download a JPG of it on the Internet. However, this does not make me the owner of this picture. An NFT can change this. Through an NFT, with my purchase, I can become the owner, of the thing(s) covered by the NFT. For example, Christie's auction house sold a cat GIF for $70 million. An image by Banksy was bought by art activists, digitized and then burned. The image now exists only in digital form as an NFT.

What areas of application are created by NFTs?
In addition to the areas mentioned above, there are other areas of application in which NFTs can be usefully employed. For example, processes can be digitized with NFTs that make individual steps in a manufacturing process transparent. In this way, it would be possible to trace at any time where a product originated with certainty and which production chains it had to pass through in the process.
Intellectual property can also be better protected with NFTs. NFTs make the patent system more cost-efficient and offer no less security than the methods known to date. Companies benefit from being able to trade their digital assets. Patents can thus be bought, sold, licensed or financed quickly and easily.
NFT gaming also has a lot of potential in the future. NFTs are cleverly placed in games that can be found by the players and thus represent a kind of profit. But games based on the Pokémon principle, in which figures or objects can be collected, exchanged or expanded, also have a special area of application for NFTs.

What does the future hold for NFTs?
Like so many new technologies, NFTs are very promising as far as the future is concerned. There are already many application areas and fields in which NFTs have secured their place. The possibilities are far from exhausted.
However, there is also a downside that is already becoming apparent. Certain things, as always, can be used for good and bad purposes. There are some people who are trying to launder funds through NFTs and are moving into the illegal realm. There is also the environmental aspect to the NFT issue. Computers consume energy and so does a blockchain. There was research that concluded that an NFT would have a CO2 footprint of 211 kg when created and sold. That would be equivalent to a CO2 emission of a flight from Berlin to London.
At the moment, digital art can be brought into contact with NFTs in particular. This is because NFTs have managed to close a gap that has existed ever since. NFTs have finally made it possible to give a digital thing a uniqueness and also to name the exact owner. In the future, NFTs are likely to enjoy great popularity in the art and collecting scene.