From 0 to 25,000: This is how we experienced the year with TikTok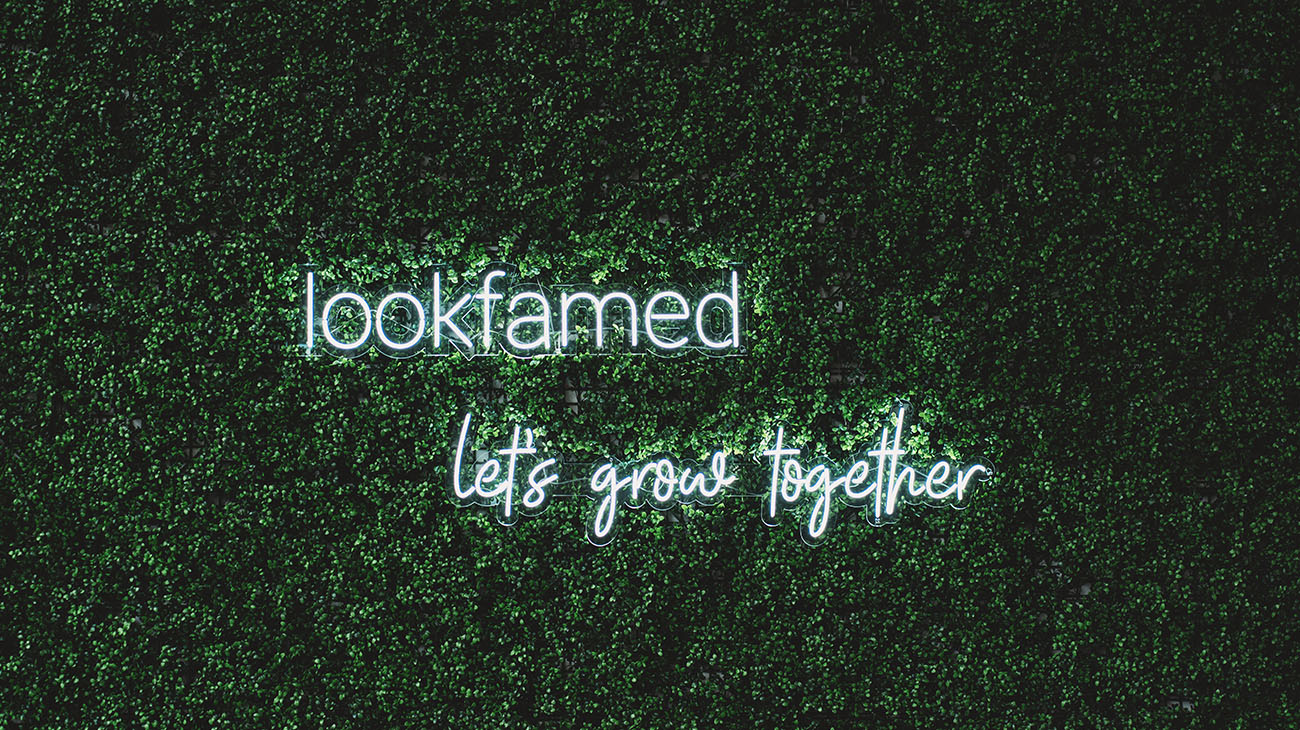 We look back on a rapid year with rapid follower growth on TikTok.
No social media platform has benefited and gained users as much as TikTok in the last year. But why is that and how did we become Germany's most followed online marketing agency on TikTok with over 25,000 followers? We'll tell you.

What's behind TikTok's success?
A mental step into January 2020: more and more people are talking about a Chinese app that publishes funny lipsync and dance videos. It's called TikTok, and anyone over the age of 20 is thinking to themselves, "No, thanks – I'm long past that age."
But since we are now an agency that deals with the topic of social media, there is no way around the new platform for us for the time being – a good thing, we can say a whole year later. So we start with our analysis: Target group, competition, content, and where do the influencers we work with so successfully on Instagram actually fit in here? We quickly realize that TikTok is not as "boring" and "for kids" as we thought at first glance. The more people realize this as well, the more TikTok grows and thus becomes the fastest growing social media platform in the world at the beginning of last year. At that point, at the latest, it was clear to us: we're in.

What works on TikTok?
Yes, TikTok has become a social media platform. No, it can't even be compared to Instagram at first. So we as an agency quickly realize that we have to play other, still very unfamiliar content here. But that's not a problem for us, because we enjoy shooting funny clips from the agency's everyday life and this is quickly crowned with success: The first few hundred followers trickle in on our profile and we are proud that we can also successfully show ourselves from a different side.
As we notice that TikTok is slowly but surely establishing itself as a social media platform, we naturally think from a business perspective and see great potential for influencer and advertising campaigns. So we are starting to inspire our customers with exciting concepts and collaborations and are implementing the first, very successful TikTok campaigns with influencers.
But now we want to reflect our expertise on our own account and start giving tips and tricks on photography and image editing. Again with success – the number of followers leaves the hundreds and quickly moves towards thousands. We quickly realize that our tips are well received by the community and that we are perceived as experts and accepted and appreciated on the platform – even though the target group is very young.
From 1,000 to 25,000 – in a very short time
By the middle of 2020, TikTok has long been firmly established. More and more companies are recognizing the platform's potential for advertising purposes and a whole new breed of influencer is emerging: the TikTok Creator. Within the first six months with TikTok, we have been intensively involved with the platform and have become experts who share their knowledge with their clients in exciting workshops and in the context of successful campaigns. Our first workshop on the topic is called "From 0 to 4,000: How to become successful with TikTok" and we are mighty proud. That was just a few months ago. Now we've added over 20,000 followers. How did we do that?
When we noticed that our expertise as an online and social media marketing agency is in demand on TikTok and is generating more and more buzz, we conducted an analysis for the second time. Which of our videos are getting the best response? What niche is not yet too heavily played so that we can fill it? And what is there actually the greatest need for among the target group? After we did this, one topic in particular emerged for us that brings the greatest success: our Instagram Storyhacks. In this format, we show our followers how to add value to their Instagram Story, use it for marketing purposes, and make a professional impression on the social media platform. After a very short time, this format has already brought us the first video with over 1 million views and 100,000 likes.
Our tips for success on TikTok
Find your niche
We've touched on this tip before in the course of this blog post. Conduct an analysis: What are your strengths? Who is your target audience? How can you reach this target group on a completely new platform? And where does your expertise actually lie? If you answer these questions for yourself, you will quickly find a video format that represents you appropriately and reaches the right users. But of course, you don't have to limit yourself to just one niche. Just try it out!

The mixture of entertainment and added value
TikTok is best known for its funny clips. Not every one of us is a born comedian, but try combining your expert knowledge with some entertainment factor in your individual way!

Employer Branding
TikTok offers companies, agencies and individuals the opportunity to show a completely different side of themselves. Try to combine this with your employer branding strategy. By showing potential applicants who you are and what you can do, you make yourself an attractive employer!

Our year with TikTok
2020 was a very successful year for TikTok and for us as an agency on TikTok. We gained 25,000 followers and can now call ourselves experts in the field of TikTok marketing. We have implemented successful campaigns and are working on constantly developing our own profile as well and establishing new formats. Based on this, we are excited to see what the TikTok year 2021 will bring!