User-generated content as a marketing measure on social media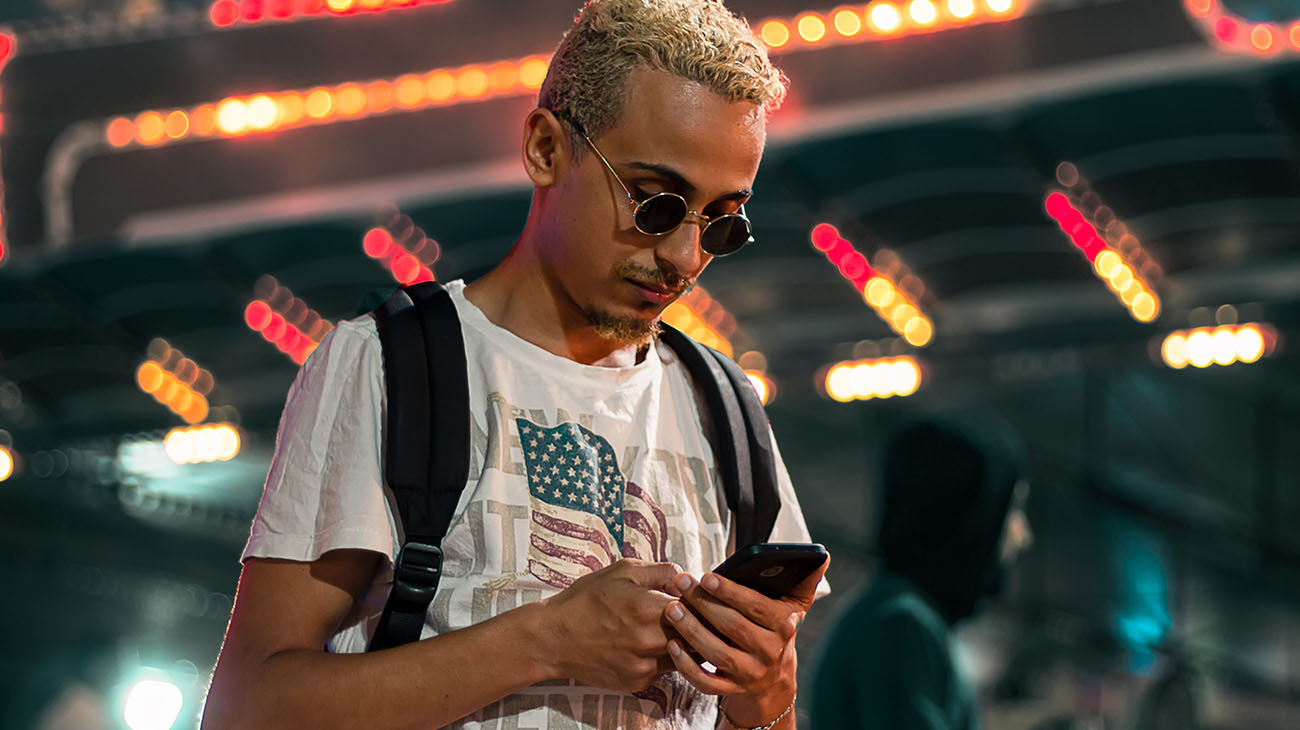 How your own followers become important opinion leaders on Instagram, TikTok & Co!
Anyone who deals with social media marketing and is entrusted with the editorial planning of social media channels knows how difficult it is to create new and good content again and again. It is not always possible to be inspired anew and to create high-quality content without simply reproducing something that has already existed.
User-generated content, also known as UGC or user-created content, allows companies and brands to add some variety to their feeds. Users and followers take over the creative part and provide enough content from which only a selection has to be made.

What is user-generated content?
Basically, user-generated content can be explained in a few words. UGC stands for media content on various social media platforms such as Instagram, TikTok or YouTube that has not been created directly by the operator of the respective channel, but by its followers.
You could say that with the spread of the Internet and the first forums and blogs at that time, the first foundation stone for UGC was laid. With the help of the comment function, so many contributions were made that helped to expand the content. It was the users of the platforms who initiated discussions, contributed solutions to problems or simply provided entertainment. A good example of this is Wikipedia. The freely accessible encyclopedia lives from the contributions of its users, who share their knowledge with the whole world free of charge. In purely statistical terms, the proportion of user-generated content has risen steadily in recent years. On the one hand, this has something to do with the fact that more and more Internet users have the technical prerequisites and knowledge to be able to navigate the Web. And on the other hand, more and more providers are making online storage space available, because the prices for it have fallen very sharply. This interaction makes it possible for providers to allow their users to participate in the creation of content.
However, there was a kind of UGC even before the age of the Internet. Newspapers started printing and publishing letters to the editor a very long time ago. Television programs interviewed people or allowed them to submit videos themselves that captured a particular event.

How is user-generated content different from social media content?
While social media content involves a targeted collaboration between a company and influencers, in which the respective company or its own brand has a specific idea of the product implemented by creators, there is usually no agreement in the case of user-generated content. The users create the content entirely according to their own ideas, which is also very much characterized by their own style, but is thus perceived as extremely authentic by the other users.
This created content, which relates to the own brand, can possibly also lead to higher conversions. Unlike extrinsic motivation, ordinary Internet users are intrinsically motivated to create user-generated content without being paid for it. This means that a customer can create his own digital content and, thanks to Web 2.0, contribute something to content marketing on a platform on the Web. Not to be neglected is the aspect that other customers of the brand see this and could probably also actively participate in the UGC campaign. This in turn leads to a higher conversion rate and can have a positive effect on the e-commerce area, which can lead to higher sales.

Why User Generated Content?
User-generated content is cost-efficient and creates trust in a company or brand. Although user-generated content can also be regarded as a form of online marketing, it is much more subtle. Information, images and videos are shared and made available by users voluntarily and without payment. In addition, UGC can attract more attention in social networks and provide targeted marketing with little effort and financial input.

How do you encourage users to create user-generated content?
As described above, there are various reasons for users to post content on social media. The most important of these is their own motivation. Users hope for an advantage, recognition or a reward for their efforts. This may be in the form of media recognition or they may expect added value from the work due to a competition or a call to be creative. This can be in the form of coupons or discounts, for example.
This phenomenon can be observed particularly well on the social media platform TikTok. New trends are constantly emerging on TikTok, which are picked up by thousands of TikTokers and go viral on the web. Of course, such a trend cannot be planned easily or realized by a call. It requires many factors, a lot of luck and a very good intuition of a marketing team. The easiest way to motivate users to post UGC is to get them to link to it on the pictures and videos or mention it with a hashtag. Their motivation can be increased by reposting their photos and moving images on the company's social media account. This gives more attention to the follower's profile and again motivates them to post UGC.

Moving images are particularly popular at the moment. UGC in the Instagram Story can lead to even more attention for a brand or a product. The legal aspect is always important with UGC. It is important to remember that the actual rights to the UGC lie with the creator. That's why it's important to always get the author's permission before distributing the UGC.