Social Media News Oktober 2021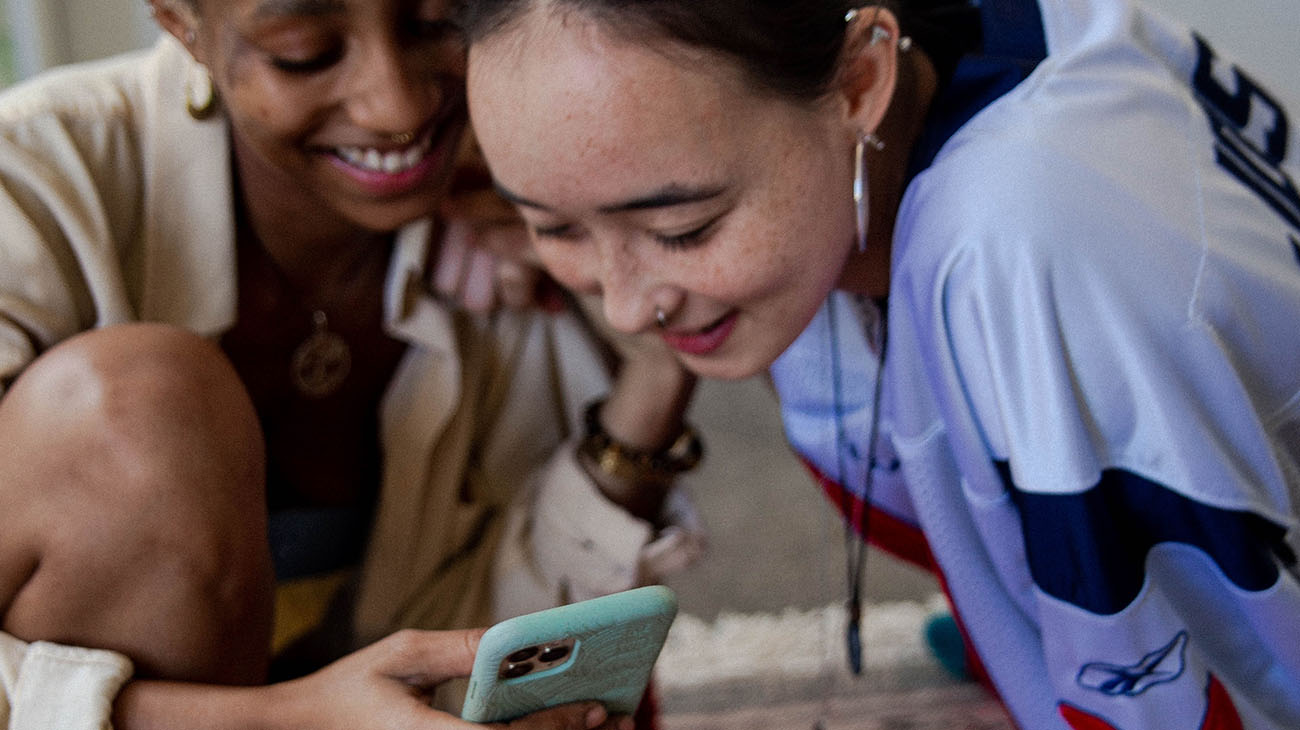 What's new on Instagram, TikTok & Co in October and how can marketers use it for themselves?
Another month has passed, which means we're kicking off with our latest social media update. In this blog post, we'll show you what marketers and creators can expect in October and how they can make it work for them. From Instagram to TikTok to Pinterest – there's a lot to cover.

Instagram
Reel design
We all know it: Once you've started scrolling through the reels, there's often no end to it. The short video clips are too exciting, funny and emotional for you to tear yourself away from them so quickly. Despite everything, you don't want to miss what else is happening on Instagram. The solution now seems to be within reach: Soon, it will be possible to watch a reel while simultaneously scrolling through the profile of the respective creator.
At first glance, this does not offer great added value for marketers and creators, but we are definitely curious to see how Instagram will implement this feature.

An end to boring feed content?
The story has long since replaced the feed? Many users are definitely of this opinion. As an agency, we can confirm that influencer marketing in particular primarily takes place in the Story. Despite this, Heiko Hebig from Instagram himself confirmed to us in our white paper just a short time ago that the reach of an account is generated primarily through feed posts. So it's a good thing that Instagram now wants to ensure that precisely these posts get more attention again – through music. From now on, images and videos will be equipped with the music option. This way, users can further optimize their posts with very little effort.
In terms of reach generation through the feed, this feature is a very positive addition for both marketers and especially influencers, which could help make the feed more appealing again as well.

Shortcuts
Another feature that Instagram is working on at full speed is the so-called shortcuts. These should make it possible to add various functions such as messages, audio and video chats, or profiles by pressing and holding on the top edge of the screen.
After Instagram has worked more and more in recent months to make the platform more user-friendly and put a lot of focus on the inter-social aspect in the form of video chats & co, the shortcuts will continue to contribute to this.

Testing the Map Search again
Map Search has been established on Snapchat for a long time. It shows where your friends are located, provided they have allowed access to the function. Instagram also tried to adopt this feature some time ago, but failed. But Instagram wouldn't be Instagram if the platform didn't try again. From now on, similar to Google Maps, businesses listed by the app as well as public locations can be found on the map via hashtags. For example, if you enter #food, the user will be shown restaurants on the map that have this function activated.
This feature is particularly useful for companies and small businesses to draw attention to themselves and increase their own reach. Currently, the feature is not yet available in Germany. However, since it is already being tested extensively in Australia and New Zealand, it is only a matter of time before we can also take advantage of this feature.

Digital Upcycling
Anyone who has ever produced a reel knows how much work can go into it. But now a new feature will make it very easy. From now on, story sequences can be converted directly into a reel.
We find this innovation quite positive, as it allows good content to be played out directly on several levels. According to Instagram, this should also remove the hurdle of trying out reels. At this point, it becomes clear again and again that the topic of moving images is becoming more important every day and that it is no longer possible to imagine platforms like Instagram without it.

TikTok
Video Pins
This new feature on TikTok has certainly already been seen or used by some users. A video performs particularly well or a cooperation should be the focus of the profile? From now on, no problem. By pinning videos on your own page, older videos can now be fixed directly at the top and thus form the main focus.
Especially for collaborations in the context of influencer marketing, we see this feature as a great opportunity for marketers to make their advertising even more visible and generate increased reach. For creators, this feature is useful in that they can link directly to their most popular clips.

Facebook
Creator Studio Update
The Creator Studio is a great way to plan and structure posts in advance. The new feature is now about providing users with even more test options. Among other things, different formats can be compared with each other. You can easily find out whether you are already activated for this under "Create new > Post test".
The new feature should help to reach the desired target group even more precisely. For marketers on the platform, we find this customization quite useful!

Pinterest
Cross-media interaction
Pinterest may not be as popular as Instagram or TikTok. But now the platform has come up with something to change that. From now on, it will be possible to share Idea Pins in the Instagram Story. A watermark with "Pinterest" is intended to increase awareness of the platform. This will create another link within the social media world.
This method makes sense for companies and influencers to a) link several presences and b) generate more traffic for their own Pinterest presence. Good to know: It is not yet known whether posts with watermarks, similar to TikTok, will be restricted.