How to optimize your social media presence!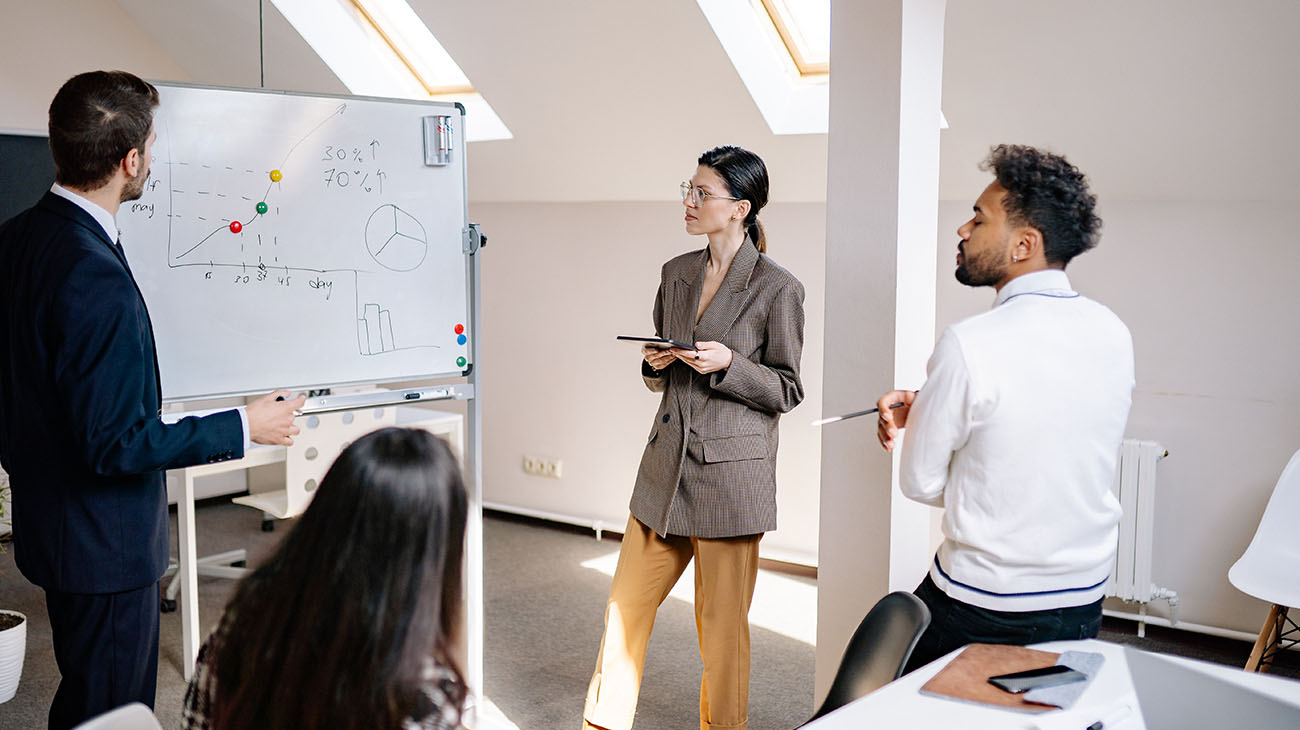 We'll tell you how to improve your social media channels in a more targeted way and get the most potential out of them!
A successful social media presence is definitely present in the entrepreneurial mindset. Many companies rely on social media channels to market their products or search for potential employees. But how do you position yourself successfully on these channels and how can your presence be constantly improved?

Focus on vertical videos and content
Instagram shows the way: the vertical short clip function. 15-second clips to convince the community and give them the most important facts. Users have come to know and love this function, and it's hard to imagine the platform without it. TikTok also relies on short, vertical videos and has thus become one of the most important social media platforms in a very short time.
The message conveyed by the vertical videos must present the products and the brands in a short time. Thus, the videos must attract attention from second 1 and convey the company's values and message to the outside world.

IGTV and YouTube
With short clips being so popular and used by almost every business these days, it's just as important to stand out from the crowd and stand out from the competition. This is where the longer and more detailed videos come back into play.
The long videos are ideal for talking about the company's history in more detail, introducing employees, giving an office tour or illustrating job offers. Whether and, above all, how this form is adopted in your own social media strategy is, of course, up to you.
However, especially in the current time and situation, users have time and desire to watch even longer, interesting videos and, at best, share them with their friends and acquaintances.
Admittedly: This type of content requires a bit more preparation and time in implementation than the usually quite spontaneous and short stories. But with the right content and high-quality implementation, this format can still work wonders and a whole new, valuable meaning is attributed to storytelling.

Cross-media thinking
Many companies and brands are happy to have a successful Instagram account and fill it with fresh and creative ideas. But for those in particular, cross-media thinking opens new doors once again.
In the fast-paced and stimulus-filled world of social media, it is important to be present on multiple platforms and to be able to address different target groups. It is not absolutely necessary to create a separate content plan for each platform and add variety. There are plenty of topics and formats that can be included on at least two platforms. For example, TikToks can also be posted as reels on Instagram, the Instagram guides can be thematically adopted as a blog post, and the IGTVs can possibly also be recorded as a podcast episode.
So the rule is: get away from the idea that the planned content is only suitable for and may only be used on one platform and move towards cross-media content to get the best out of all implementations.

Less is more
Under this point can be combined at once two tips: set priorities and the individuality of the company.
Of course, a company should not play on all platforms that exist if they are not suitable for their goals. Here, therefore, it must be prioritized which content on which platforms is target-oriented. The presence should then take place where the potential customers are active. It is also helpful to think critically about each new idea and to consider which values of the company or brand should be conveyed in terms of language and images.
And that brings us to the second sub-point: the individuality and identification of the company.
There are an infinite number of companies within an industry that have similar offerings. In order to arouse the interest of customers and retain their loyalty in the long term, the company's own values should be communicated, with which the customer can identify. For example, you can invent your own hashtags, publish company stickers or provide gifs for sharing.
For both of these points, less is more, as the content and the platforms should not be overloaded with a wide variety of topics and formats in order to become even more successful.

Conclusion
There are always developments in how one's own social media presence can be optimized. Once the foundation has been laid (what goals are to be pursued, which target group is to be addressed, how can added value be delivered to the community?), there are a lot of options for tackling continuous improvement. Thus, any strategy, no matter how good, can fail if the implementation has not been worked out in detail.
The first step of improvement is done when our tips are taken up. So applies:
Focus on short clips
Stand out from the competition with long video formats
Cross-media content and
less is more.