How to land on the TikTok "For You Page"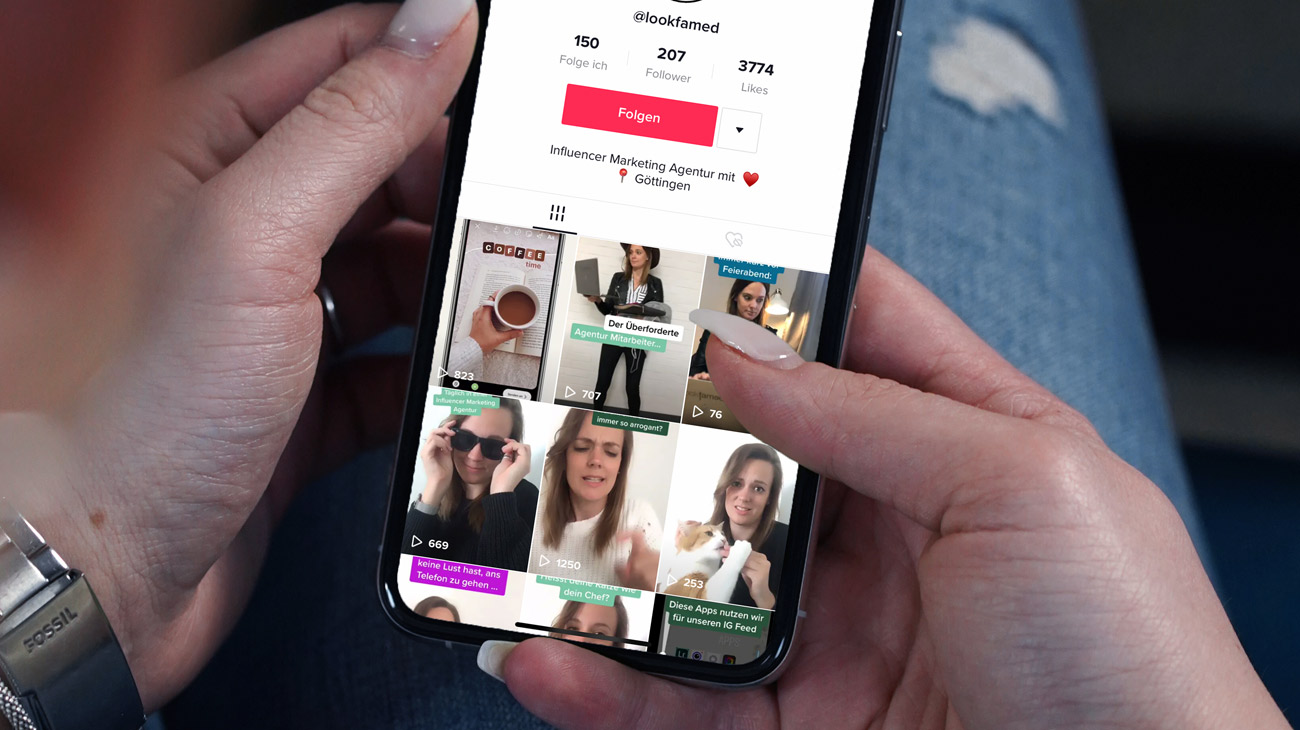 If you thought the Instagram algorithm was impossible to figure out since the changes a few years ago, you probably haven't looked at the "For You" page of the Chinese app TikTok, which has generated millions of downloads in recent years. The goal of everyone who uses the popular app is to land on it at some point and produce a viral video. We'll tell you the most important tips for getting your content on the video app's popular For You page.
What is the "For You Page"?
TikTok's "For You" page is the home page you see when you open the app. Unlike Instagram, you immediately see posts from users you don't follow, but who have produced content similar to your interests. Here's how the TikTok algorithm works: the content on the app's For You page is personalized for each of its millions of users, and its composition depends on what other content and users you look at, how long you look at it, and how you interact with it.
The For You Page is probably the reason why TikTok has more than twice the average usage time among the young target group than Instagram, because it is infinite. No matter how long you scroll through your timeline, you'll always see new short videos that are customized to your personal interests. So far, despite the immense interest in TikTok, no one has really figured out how exactly the algorithm works. However, we have a few tips for you on how to trick the algorithm and go viral with your TikTok video on the app.
How to get to the For You Page
Unlike other social media platforms, followers do not play a decisive role on TikTok when it comes to generating reach. This means that through the For You Page, content from users who do not have millions of followers can also go viral. Despite the app's complicated algorithm, active users of the platform still find ways to trick it and get themselves on the coveted page – sometimes with original tricks, but sometimes simply through clever methods.
Make other users pause
A currently popular method on TikTok is to create videos that other users have to pause several times in order to recognize certain elements, images or texts. On the one hand, this leads to the video being watched so many times until the hidden elements are finally recognized. With this trick, you ensure that your videos are watched multiple times by the same person and thus increase your views. On the other hand, this method can also lead to others tapping the screen several times while trying to discover the hidden elements and thus liking the video.
Use popular sounds
TikTok is known for allowing you to add music, songs or entertaining sounds to your short videos, as the app has only become popular with millions as a social network through its Lipsync videos. There are some sounds that are frequently used by many TikTok users on the platform and are therefore popular background music. If you also deposit such a sound and think of something creative to go with it, the chances of your video being published on the For You Page will increase tremendously.
Hashtags and challenges
Just like popular sounds, there are also some hashtags that are popular around the world and can be found under many clips. Use the app to search for specific hashtags and look at the video clips that have been produced for them so far. This will give you ideas on how to publish your own videos, which, with a bit of luck, will make it onto the For You page.
Challenges also go hand in hand with hashtags. There are some popular challenges on TikTok that you will come across again and again. Take a look at the other clips and find an individual and funny way to implement this challenge. The advantage of challenges is also the algorithm: As mentioned above, the For You Page primarily shows videos that are similar to the ones you usually watch. Since many users watch challenges, chances are high that your video will end up on the For You Page.
A good quality
On the For You Page you will rarely find videos that are of poor quality. Of course, not everyone has the latest smartphone at hand, but that's not necessary. Just make sure that the lighting conditions are right, nothing is blurred and you can see everything sufficiently.
Likes, comments and shares
Our tips can help you get on the For You Page. However, the prerequisite is that your video has already generated some views, likes, comments or shares. This is because those that are considered successful by TikTok get priority when it comes to presenting them to thousands of people.
Creativity and individuality
Of course, many of our tips are aimed at matching your content to that of others in order to be favored by the algorithm. However, just because you do the same challenges as other users or use the same sounds doesn't mean that individuality isn't important. If your videos are too similar to others, it is unlikely that they will be watched to the end and you will lose views. So just use other people's content as inspiration and give it your own twist. Individual, funny and creative content is valued on TikTok.
Conclusion
Landing on the For You Page can be a great advantage for any TikTok user to make their own videos go viral. Of course, there is no ONE recipe for success. But with the help of our tips, you can get a lot closer. So what are you waiting for? Try it out for yourself and get creative!