Influencer Marketing Outlook 2022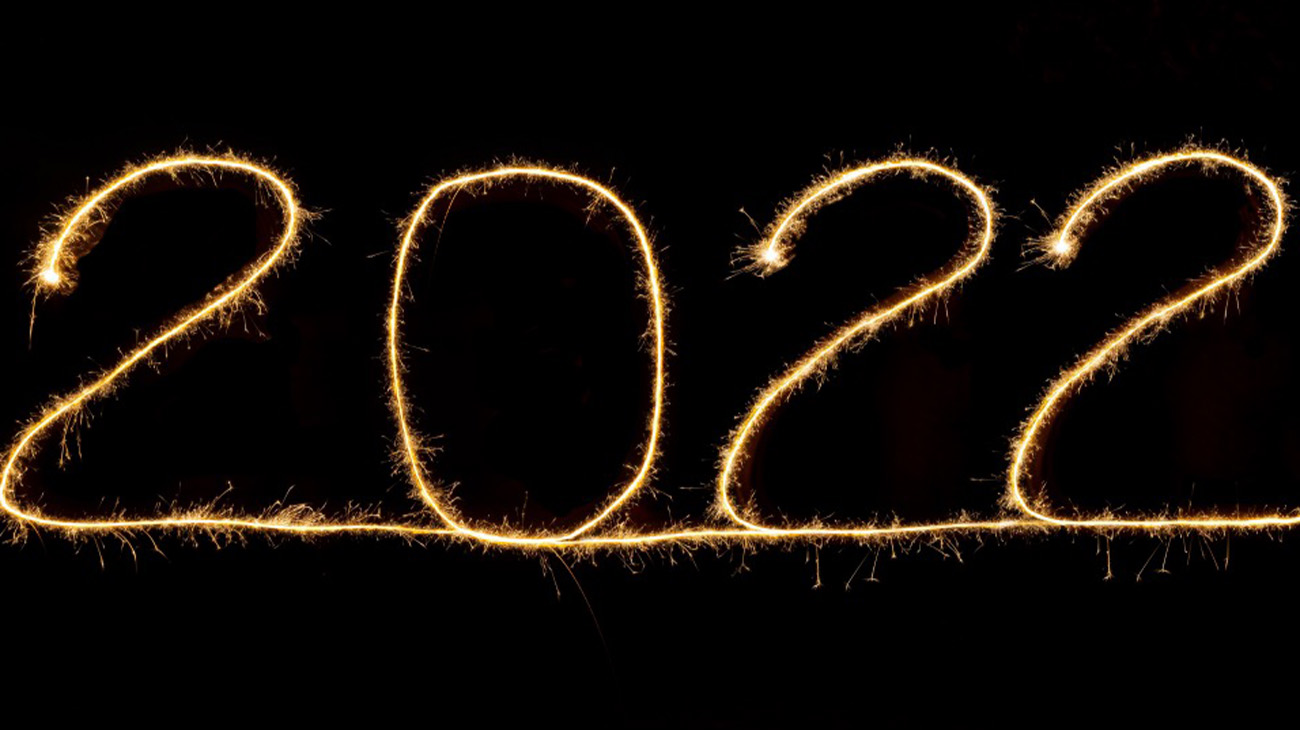 What does the industry expect in the new year?
As an influencer marketing agency, we constantly analyze the market with all its changes and innovations. Especially at the end of a year, it makes sense to review the previous year (read last blog post) and conclude what awaits us in the next.
Worauf sollten sich Agenturen, Unternehmen und Content Creators einstellen, um das neue Jahr für sich erfolgreich zu gestalten? In diesem Artikel werfen wir einen Blick auf neue Entwicklungen und Trends, die im Bereich Social Media und Influencer Marketing zunehmend an Bedeutung gewinnen werden.

Inventory
After the first year of Corona, the forecasts for 2021 were anything but rosy. However, contrary to all fears, 2021 was a successful year for influencer marketing. Many developments have taken place that have revealed new possibilities for successfully producing content for one's own community despite various restrictions.
It can thus be concluded that influencer marketing has prevailed despite the difficult conditions under Corona and has thus established itself as a reliable and important component of the online marketing mix for companies.

What has changed in influencer marketing?
First of all, co-branding has increased. Brands that work in close cooperation with influencers or creators have become much more relevant in online marketing. Many of the influencers' own products came onto the market and were very successful because the demand for them was enormous. While in the past many e-commerce companies were interested in well-known influencers in order to market their products on Instagram through their reach and community, today traditional companies also want to use the branding effects for themselves.
Gone are the days when conversions were the primary criterion for e-commerce companies.
One example of successful co-branding is the collaboration between the fashion brand "ONYGO" and the influencer @die.kim. Together with ONYGO, the creator has launched ten of her own pieces on the market. This co-branding was particularly authentic because @die.kim has always worn ONYGO's pieces and has now launched not just any, but a lounge wear collection for which she is known on her own account.

Where is the development heading?
In the coming years, other social platforms will gain more and more relevance and secure market share. If only for the reason that customers are always on the lookout for something new and appreciate variety. This will be increased by the growing relevance of moving image and audio marketing.
Formats such as podcasts are becoming increasingly popular and also occupy a justified place in a company's marketing strategy. Some time ago, Instagram also announced its intention to focus more on video formats and to restructure and design the platform accordingly. In 2022, the video format will play an even more important role in influencer marketing than before. Cross-media campaigns will enrich the diversity of collaboration between companies and influencers. They expand the scope and offer the opportunity to play a campaign on several levels.

Use reaches
The advantage of influencer marketing is that creators also benefit from their relationships and the associated reach.
If, for example, a Creator launches a new handbag together with a brand, other Creators who are also connected to this brand will probably also draw attention to the product. They thus simultaneously become ambassadors for the product and the brand benefits from this.

Never change a running system
Creativity and a corresponding added value for the customer is still the key to the success of influencer marketing. A successful campaign is the result of good planning that aims to focus entirely on the customer. This is probably not a new insight that only applies to the year 2022, but rather the motto that still has its validity. If you focus on the added value of a campaign for your target group, you have already taken a big step in the right direction, which can determine the success or failure of a campaign.

How can agencies and brands leverage influencer marketing in the coming years?
For agencies, influencer marketing will continue to be an integral part of their campaigns. In the future, companies and brands will be able to rely even more on creators, who can and will play a significant role in the implementation of the campaign. While until recently it was common to use the reach of influencers as the essential resource, in the future the know-how and experience of creators will become a resource that should not be underestimated. This resource will not only offer added value for the followers, but also for the company, which will produce a professional and authentic campaign with the support of the influencers.
Basically, this aspect is responsible for the fact that people are increasingly talking about creators rather than influencers. Companies and brands can use the great potential of successful creators for their own influencer marketing strategy and benefit from their experience. If you want to be present with a young audience these days, you simply can't get around influencer marketing.

Top 3 tips for influencer marketing 2022

Be timely and think extensively
If you want to be successful in influencer marketing, you have to be early. As a rule, campaigns with creators cannot be planned overnight, but need time to be as successful as possible. It is also important to think comprehensively, i.e. cross-medially, within the framework of campaigns.

The right fit
To implement a successful campaign, the creators must be a good fit for the company. This means that their account, their appearance, and their values must be in line with the company.

Leveraging the power of influencer marketing more
Influencer marketing thrives on creativity. So it's important to be brave for once and leave your own comfort zone with creative ideas. In this way, you can once again show off your brand to its best advantage in the young target group.

Working at eye level with creators
For creators, this means that they can get even more involved in a campaign and realize more of their ideas. They become a little freer because they are no longer so strongly bound to fixed structures and briefings and are part of the development process. When it comes to the question of authenticity, a campaign that has been designed by the creators and corresponds to their style can only win. We can all look forward to an interesting year that will present influencer marketing and social media users with a new exciting side.