Increase your Pinterest reach in 15 steps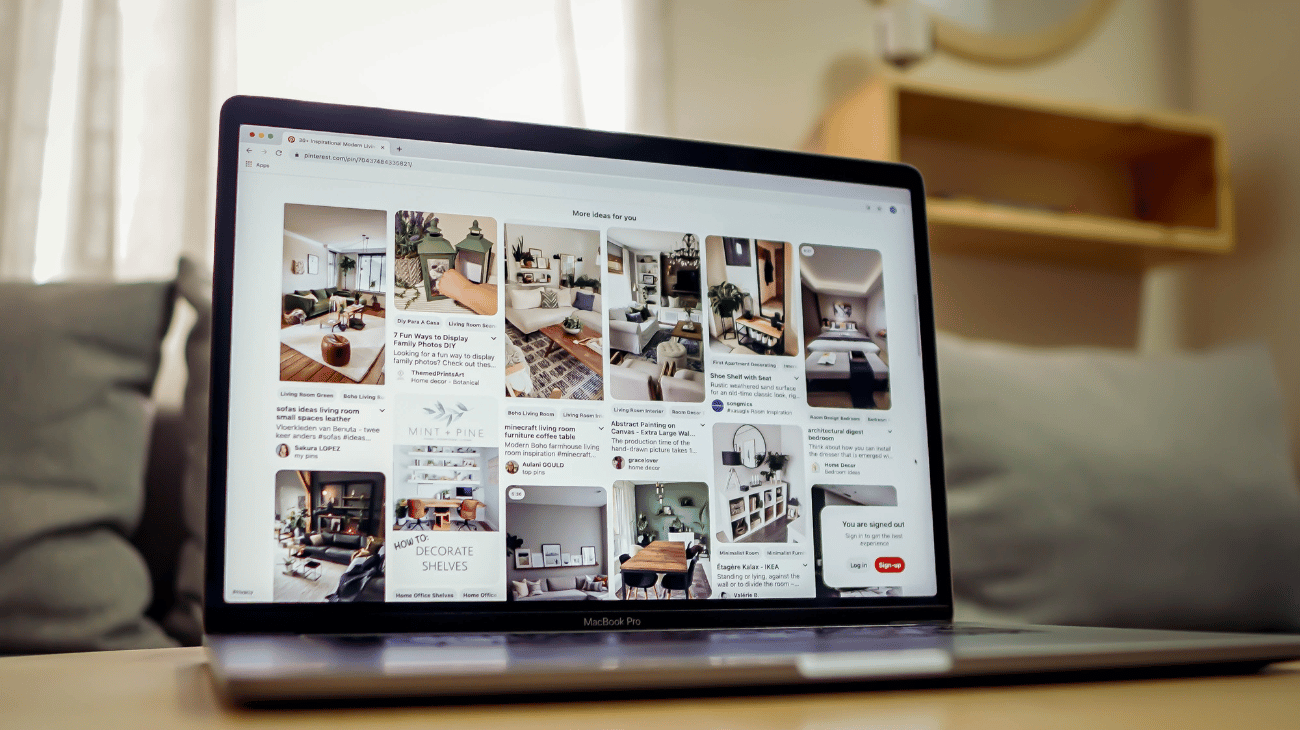 An idea search engine growing in influence with 445 million users worldwide, 15 million of them in Germany alone. 400 million pieces of content are saved per month. Who wouldn't want to use this user strength in their online business for their Pinterest marketing and generate more reach?
The inspirations platform that moves people
Unlike social networks like Instagram or TikTok, Pinterest is not an entertainment platform, but an inspiration platform. The philosophy is to create pins that help people create a life they love. The platform aims to provide ideas and tips that are useful. People should be supported to make things happen, be it in the lifestyle area, DIY area or in the automotive industry. More and more people are looking for contributions that help them get ahead and not just entertain them.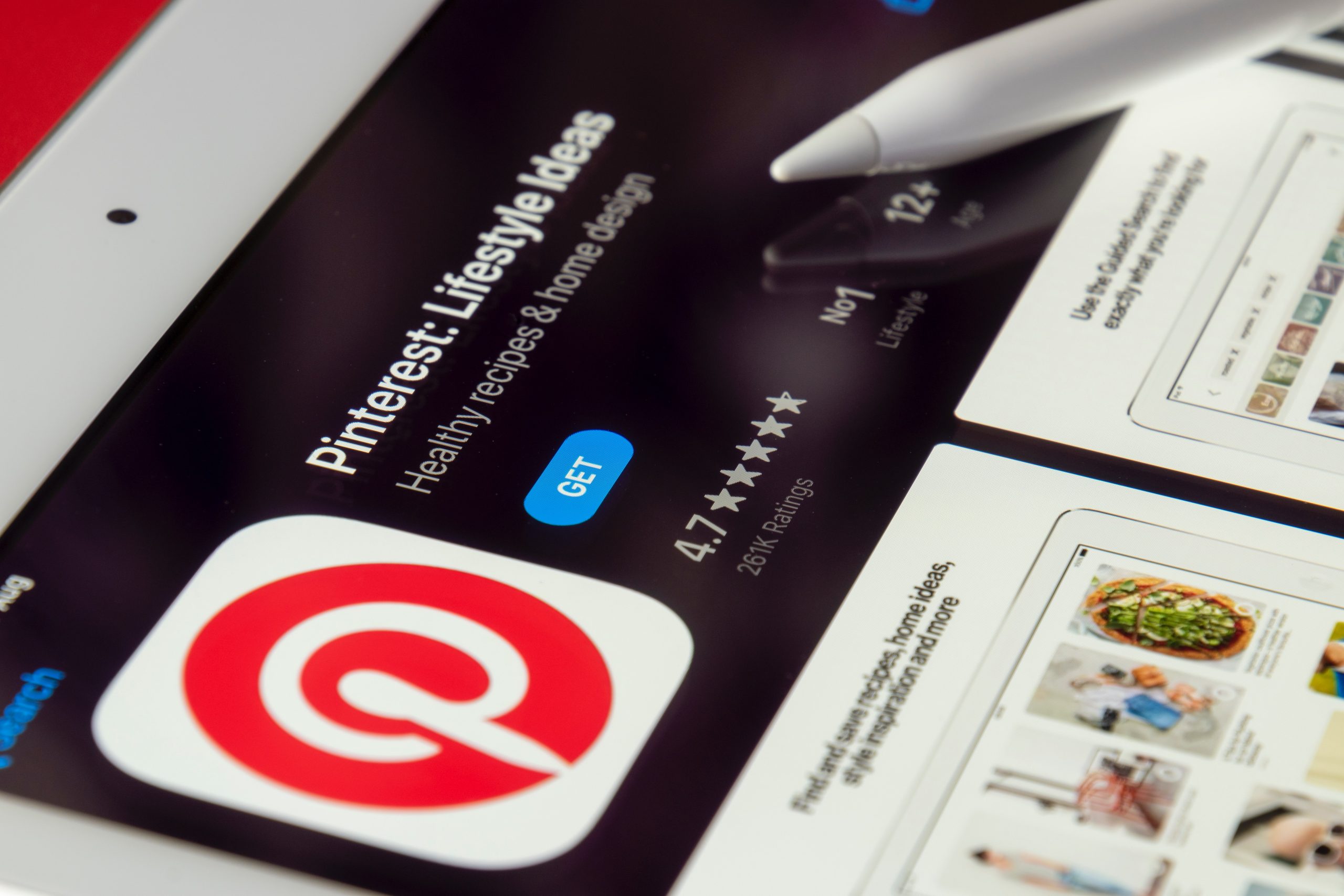 In online marketing, we speak of a full funnel implementation. There are users who are simply looking for inspiration or tips, but many are also in the consideration or conversion phase. This means that there is a high probability of a search with the intention of finding and buying something. In addition, one can speak of long-term marketing. On average, a pin remains up to 7 months, of which a tweet with up to 7 minutes of visibility can only dream. All the more important is that the organic reach of Pinterest should be increased and integrated into the marketing strategy. For companies or bloggers, there is the opportunity to attract customers, to present products and to make their own visibility a success.
Want to build Pinterest reach in 15 steps too?
1. Set up company profile and display on Google
The first important step in Pinterest marketing should be creating a company account. This is followed by verification with your own website. This not only means higher website traffic on Google, a verified Pinterest profile is rewarded with a higher ranking. The business account grants the rectification for all insights in Pinterest Analytics.
2. Pin regularly with quality – not quantity
The Pinterest algorithm works similarly to the Google algorithm. Your own content of the highest quality is best. Do you post as many new pins as possible every day? Regularity in pinning is the golden way, with the help of a pin plan, a posting strategy can be excellently optimized. Here it is better to post 3 times in a row instead of 25 times a day.
3. Always up to date with Pinterest Predicts
Users plan their future on this social media platform. It's amazing that Pinterest Predicts have been 80% correct about future trends over the last 3 years. So you could say that trends are displayed here that no one knows about yet. In the free tool Pinterest Trends, the developments are filtered regionally and by search queries. This also offers a very great help in selecting the next topics, for example Idea Pins.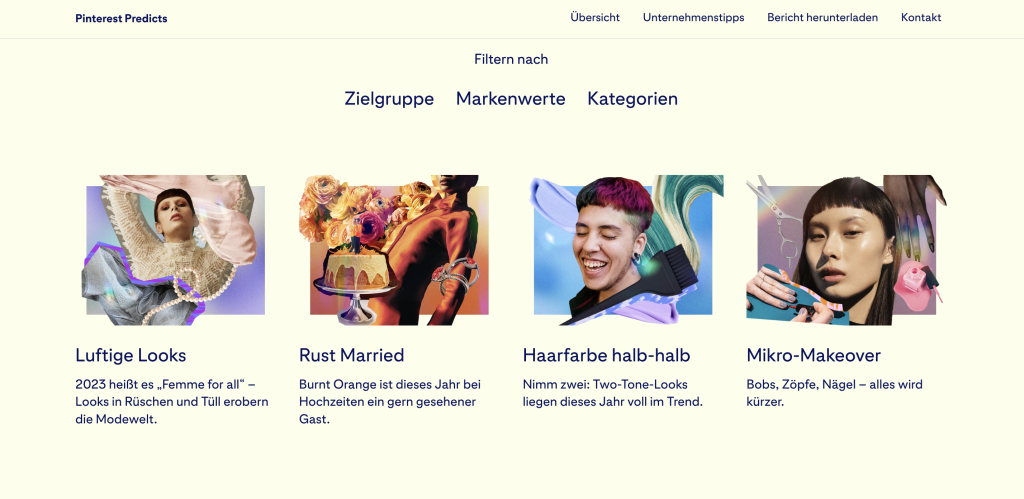 4. Frequently use video pins
Currently, video pins are proving to be the format for social media marketing. With strong majority, videos draw the most interest among Pinterest followers. As the wave of Instagram, Facebook and TikTok is also transferred to Pinterest, it is recommended to create a Pinterest marketing strategy as soon as possible.
5. Integration of the ,,Save" button
Placing the save button on your own blog or website is a useful Pinterest strategy, because Pinterest followers can save any pages to their boards. Small Pinterest SEO tip – Generating more blog traffic through more users means better ranking.
6. Use of high quality images and text
To please the search engine algorithm, the content should be created with high-resolution images in portrait format 2:3, with at least 600 x 900 pixels. Pinterest stands for inspiration marketing and expects from the content high-quality and new ideas, which help the user to love life.
7. Create new inspirations
It does not count as an influencer marketing platform. Creators can create content full of new inspiration in cooperation with brands. They have a unique chance here to connect and give people tips on how to create and take action. The network is addicted to new inspiration and helpful ideas, but less so for entertainment.
8. Rich Pins, the recipe for more relevance
With this, more details and thus more information can be displayed on a post. By linking to the metadata of the website, not only advantages arise on this network, they optimize not only the pins, but also the relevance in Google search. Three different Rich Pins are available: Product Rich Pin, Article Rich Pin and Recipe Rich Pin.
9. SEO optimized keywords
Just like Google, it makes sense to do search engine optimization. Create the content and the next topics from the most searched keywords. The more current and natural, the more relevant the post will be. Pinterest Lens technology can read image content and fonts. Thus, images, pin title and pin description should be SEO optimized. The content research could start in the Pinterest Search. All suggested keywords from the autosuggest function are relevant. Keyword research tools are used in content marketing.
10. Use pin boards strategically
Sensibly structured pins should be added to your boards. The advantage of a nicely organized pin board is that users show great interest in preferably following Pinterest boards and not profiles. If this happens, the traffic and relevance of your pin will increase tremendously. Another great feature are the group pinboards. Here, the focus is on saving, sharing and posting group-specific content from users. In this way, you can reach unknown users who are in the selected target group or the desired topic.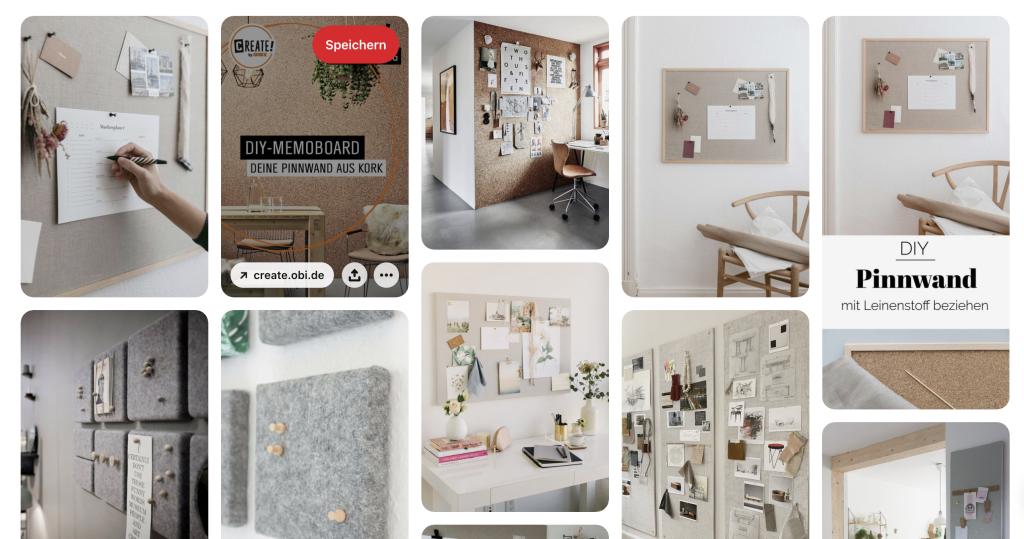 11. Follow related Pinterest accounts
Another strategy can be used with Pinterest profiles that share topic-related pins. The goal here is that the algorithm recognizes the own posts and also suggests the pins to related users. Following influencers and brands that address the same target group increases the relevance of your own posts.
12. Spread Pinterest widgets widely
Outside of the platform itself, traffic can also be increased. By including Pinterest widgets in online marketing (website, blog, articles and in social media posts), any links will be directed to the desired destination. Distributing the widgets in different places increases visibility and helps to get a higher ranking.
13. Increase reach through hashtags awarding
Creating your pins with hashtags can help increase your reach. Topics can be sorted better this way. The hashtag search always shows the latest posts. Use this chance to gain wide visibility.
14. Pinterest Analytics is a must-have
The Pinterest Analytics tool provides helpful insights into the size of the target groups, the age structure, the gender distribution and the location. Information about the performance of your own feeds is presented in detail. One can analyze the organic traffic as well as the paid posts. Based on this, the social media strategy can be adapted and developed.
15. Push the campaign with Pinterest Ads
Boost the advertising campaign with Pinterest Advertising. Simple and fast: the website rapidly gains traffic and the reach increases enormously. A bonus – the click prices of the ads are currently still very low.
Conclusion:
We agree that social media is one of the most important marketing strategies in business. Unlike Instagram, here we can talk about the longevity of the respective pins. Every business needs Pinterest tips to increase visibility and reach. This should be done well, cost effectively and in a short time. This step-by-step guide will show you how to optimize your profile, boards, pins and feeds to increase your reach. Want more tips? Check out our podcast episode #26.