The TikTok Creator Marketplace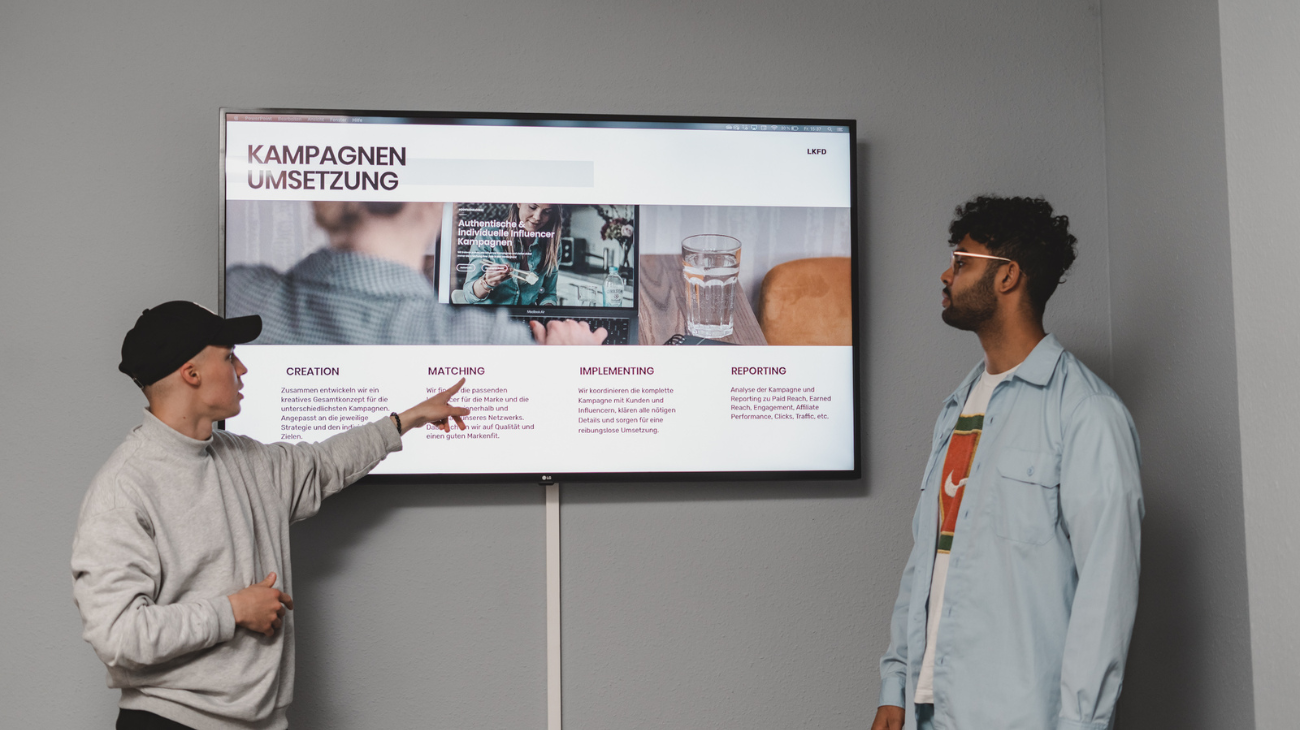 How companies find the right creators for influencer campaigns every time thanks to the TikTok Creator Marketplace.
More and more often, campaigns with creators are no longer just implemented on Instagram, but also on the social media platform TikTok. In order for a campaign to be successful and to achieve the brand's or marketer's goals, it is essential to work with creators who fit these goals. We'll tell you how the TikTok Creator Marketplace helps you find and implement influencers for campaigns.
What is the TikTok Creator Marketplace?
The TikTok Creator Marketplace (TCM) is a platform developed by TikTok itself to make it easier for companies to find influencers for their campaigns on TikTok. The platform was first launched in 2019. Meanwhile, more than 500,000 TikTok Creators from 24 countries can be reached and invited to campaigns via the platform. The profiles are displayed to a brand in detail here. The Creator Marketplace provides insights into data analyses, statistics, trends, followers and successful videos from the TikTok community. The TCM is therefore extremely data-driven.
On the look out for even more hacks? Click here to find out how to make the TikTok For You Page!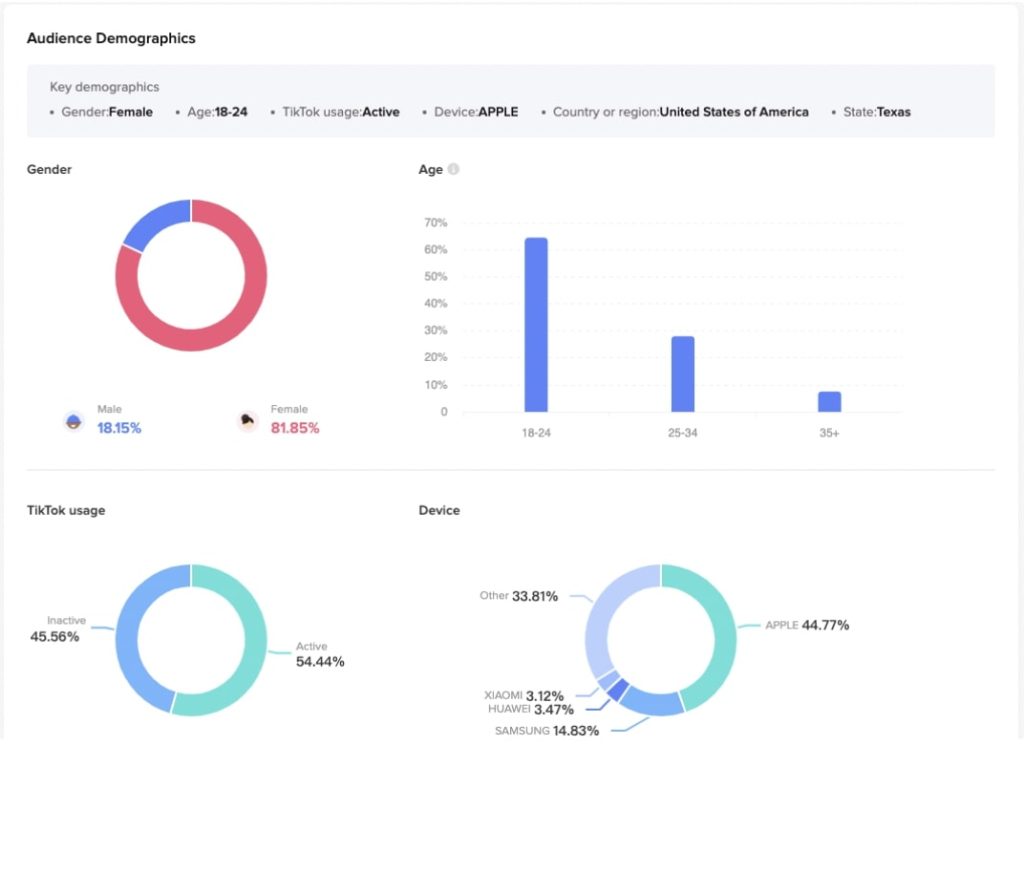 How does the TikTok Marketplace work?
The holistic reason for the TikTok Creator Marketplace is to connect a brand and a creator in the context of influencer marketing. Instead of mapping everything in-house, brands can use the Creator Marketplace to find creators. In doing so, marketers can post their creative campaigns here. TikTok Creators can then either be found and requested directly by adding them to the campaign. Or the influencers can apply directly to campaigns from a brand. The content is clearly divided into different categories so that it is easier to filter suitable creators directly according to their "topic". The TikTok Creator Marketplace thus ensures that high-quality and – in the best case – sustainably successful brand partnerships are established.
Looking for more tips about the TikTok platform? Then take a look at our News – there we regularly post current and exciting content about social media!
Finding the right TikTok creators via the Marketplace is made easier in that you can search their profiles for specific categories and characteristics that match those of the campaign or brand at the same time. To make this even easier, regularly updated data is made available, through which you can also directly view relevant creator reporting and their performance in past videos. Further metrics and analyses provide additional information on the target group. These include the target audience, average views and other key performance indicators that companies can analyze in real time.
Once a brand has found a suitable creator via the TikTok Creator Marketplace, they can be invited to collaborate – communication can then also take place directly via the integrated communication tool.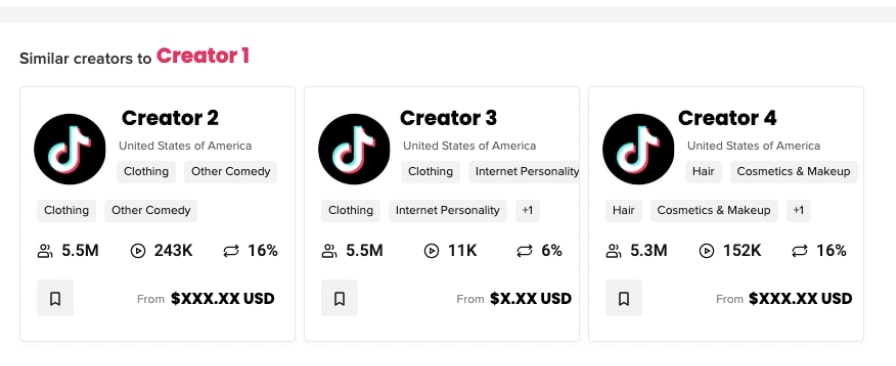 What can you do to earn money with TikTok Creator Marketplace?
For Creators, the Creator Marketplace is another way to earn money via TikTok or social media. It makes it easier to get in touch with a brand and implement a paid influencer marketing campaign with them. However, before this is possible for each influencer, they must meet certain criteria:
At least 100.000 Followers on TikTok
Posted 5 videos in the past 28
Got at least 100.000 likes in the past 28 days
You are at least 18 years old
The general rule for content on TikTok is: It's not just about high-quality short videos, but above all about showing yourself authentically and moving people.
The advantages of the TikTok Marketplace

TikTok itself offers companies and creators many different ways to achieve their (marketing) goals. Reach, awareness, branding – all this is possible on the still young app. This is additionally supported by the TikTok Creator Marketplace. But what exactly are the advantages for brands and content creators?
Over 10 Mio. people in Germany use TikTok.
Globally, there are over 8 million creators on the platform with whom a brand can implement collaborations.
Creators can be contacted directly in-app via the TCM.
The TikTok Creator Marketplace is easy to use and understandable for everyone – whether a marketing expert at a brand or not.
Creator statistics and analytics can be viewed directly – providing insights into key KPIs (e.g. Target Audience) of TikTok Influencers.
Companies get first-party data of TikTok accounts, instead of third-party data.
Creative campaign ideas can simply be tried out.
Working with creators on TikTok
Collaboration with influencers is extremely effective and, thanks to their reach, numerous goals can be achieved. However, in order to make this possible, it is useful and advisable to think about it sufficiently in advance, to have clear ideas and, above all, to enter into the collaboration with a strategy.
Our influencer marketing tips for working with content creators on TikTok:
Defining specific goals
In order to work successfully with influencers on TikTok, marketers need to know right from the start what the goal of this cooperation should be. Whether it's reach, brand awareness, conversion rates or sales – depending on what the goal is, the next step is to select the creators.
Clear agreements and guidelines
To ensure that the agreement between the marketer/brand and the creator achieves exactly the desired goals, the creator must know what is expected of him. Preliminary discussions and clear briefings should convey to the creator in advance how the collaboration should proceed in the best case scenario.
Personal connection
Content creators are not blunt marketing billboards that just work once you describe them. Behind the high-reach profiles that you can see in the Marketplace are people who value social contact. That's why it's important to talk to the creator on a personal level as well. The closer the personal connection, the more successful the collaboration with TikTok influencers and the chance of a long-term cooperation.