TIKTOK OR INSTAGRAM: WHICH POPULAR PLATFORM IS AHEAD?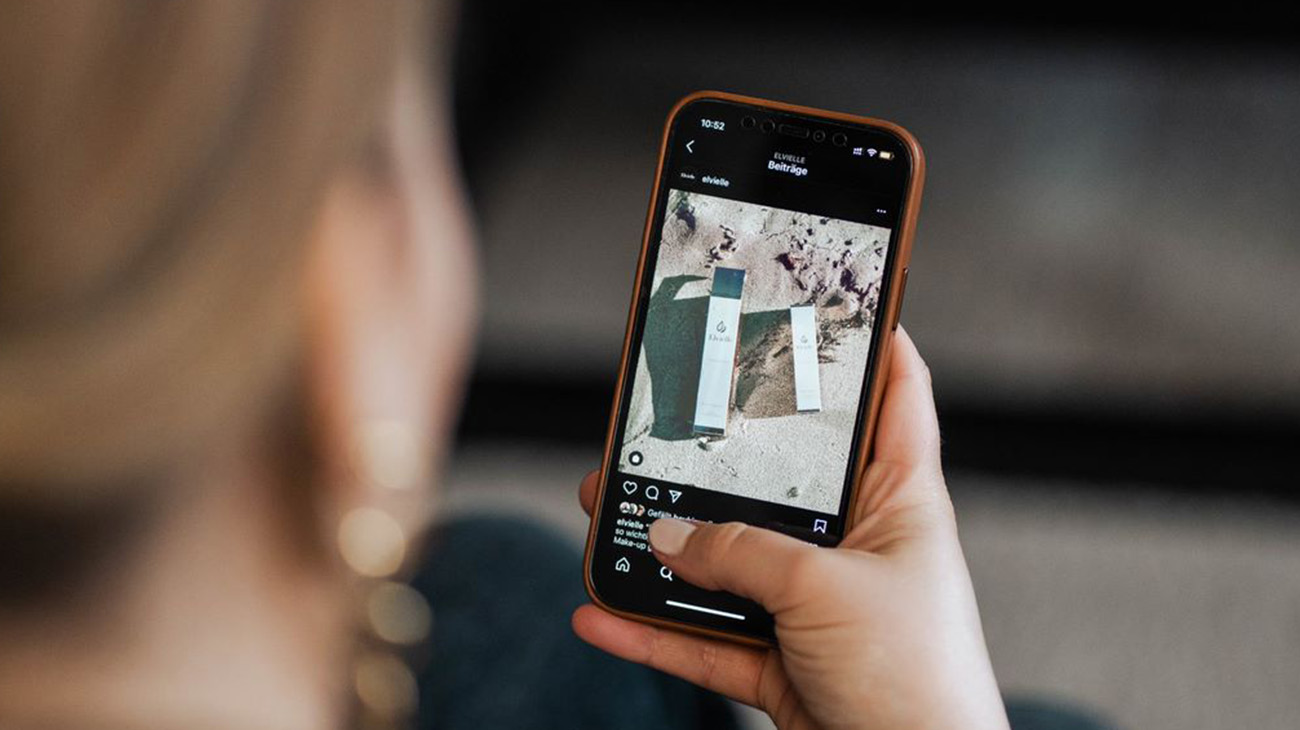 Instagram or TikTok? Which of the two platforms is currently number one? Moving images are becoming very important – Instagram and TikTok are constantly trying to encourage their users to create content. Even though Instagram has come on strong in recent years, TikTok is growing faster than any platform has before. In this blog post, you'll learn all about our forecast and what speaks for each of the two platforms.
In the past, we have often discussed the two platforms Instagram and TikTok. Instagram is a winner in social media marketing and currently the undisputed number one. However, this does not mean that it will always remain that way. Just like all other platforms, Instagram has to prove itself against the strong competition every day and keep up.
In the social media sector, it is currently the moving images that are very well received by users. For this reason, YouTube, especially YouTube Shorts, and TikTok with its popular short videos, are the strongest competitors that Instagram is keeping a close eye on. This is exactly why Instagram did not fail to introduce the new Reels feature some time ago. Instagram Reels are based on the same principle as the short videos on TikTok and YouTube Shorts. In the following, we will take a look at the two platforms with the most users – Instagram and TikTok, as the title suggests – from a social media marketing perspective.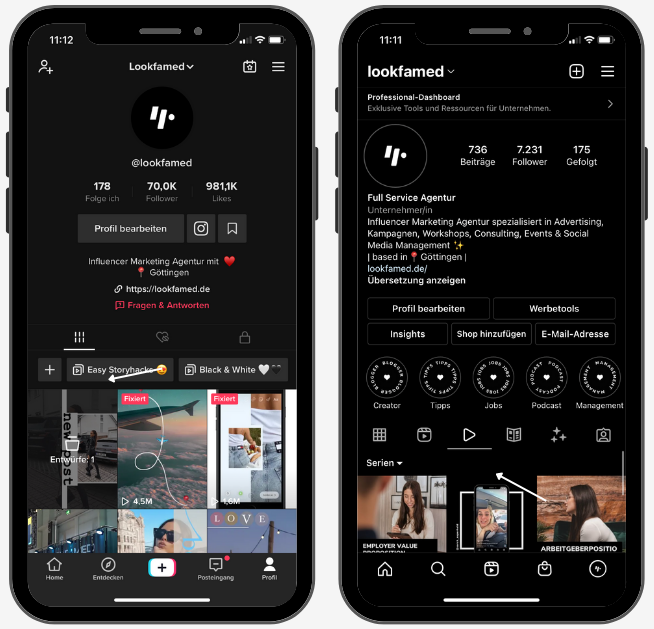 TikTok – The newcomer with a lot of potential
It is amazing what a meteoric rise TikTok has made in the last two years. In September 2021, TikTok already passed the magic threshold of 1 billion users. This year, analysts expect TikTok to reach more than 1.5 billion users worldwide. This would mean that TikTok is growing faster than any other social network before it. Especially in the early days of CoVid-19 and during the lockdown, TikTok had an extremely high level of popularity. One reason for this is that TikTok predominantly appeals to Generation Z (young adults between the ages of 16 and 24). They account for 69% of all TikTok users. It was this generation that sought a new pastime during the lockdown, setting countless trends that went viral across the web.
Another factor in TikTok's success is its unique algorithm. It is particularly good at finding out quickly what its users want to see and gives them exactly the right videos. The special thing about it is that it's all about creativity and uniqueness. You don't need a lot of followers for your video to go viral; every video has the chance to do so. TikTok first plays each video to a small test group and registers how it is received. If the video is well received, it gets another group that is larger, and so on. So technically, any video can go viral within a short period of time.
With short videos between 5 and 60 seconds (it is now possible to produce videos of up to 10 minutes), TikTok manages to completely captivate its users. Creators have the option of adding various effects and filters to their videos and adding the latest music. This mixture has managed to create many new trends within a short period of time, which other TikTok users have taken up to produce a similar video themselves.
This is also a great opportunity for companies that can also ride this wave. Unlike Instagram, a video that is similar to another does not have to be considered a copycat, but can be run on TikTok under the 'Challenge' aspect. In this case, TikTok users take video content and implement it in their individual ways.

Instagram – A platform that has survived the test of time
Instagram has established itself as a reliable platform for social marketing for many years. Basically, there are three main aspects that currently speak clearly in favor of Instagram over the other social networks in terms of social media marketing. It is no coincidence that these three aspects are among the most important indicators of social marketing – users, content and measurability.

Users
In regard to its users, Instagram initially appears to have similar figures to TikTok. 64% of Instagram users are between 18 and 34 years old. Like TikTok, there are more female users on Instagram than male. For companies, Instagram users are more likely to represent their target group than the younger TikTok users. Also, the age group between 18 and 34 years on Instagram represents a significantly larger purchasing power here. This could make it more difficult to find suitable creators for certain products or services on TikTok than on Instagram in terms of authenticity. Furthermore, it is possible to precisely define one's target group on Instagram. This is not yet possible in the same way due to TikTok's algorithm.

Content
As far as content, there are significant differences between TikTok and Instagram. For example, the photos factor does not play a role at all on TikTok. Instagram, on the other hand, first built up its network through photos and still lives from them to a large extent today. Although Instagram has announced that it will focus more on moving images in the future, image content is currently a major plus that speaks for Instagram in social media marketing. Perhaps also due to the higher age and the resulting experience, a higher quality of content can usually be assumed for the images on Instagram. At TikTok, many videos are still created spontaneously and often do not reach the quality requirements and standards of Instagram. Instagram Stories and Reels are more intuitive and easier to create than the short videos on TikTok, which require some technical editing, filters and effects.

Measurability
It is easier for companies to plan and implement a campaign on Instagram. Simply because a target group can be defined precisely on Instagram, which means that the right creators can be found who correspond to the company's own target group and are thus perceived as more authentic. In addition, the key figures of a campaign can be viewed much better on Instagram and thus one's own social media marketing strategy can be adapted more easily. The integration of links and store functions has also been implemented much better on Instagram and contributes significantly to the success of a campaign.


Conclusion
Certainly, Instagram is ahead in terms of social media marketing now, but the popularity of TikTok should not be underestimated in the future. Campaigns can still be implemented on TikTok with a smaller budget and you get an inexpensive engagement rate compared to Instagram. TikTok however, will also continue to refine the platform to make it even more attractive for social media marketing campaigns. Demographic characteristics will also become more relative on TikTok soon, making it much easier to spot diverse creators for appropriate target groups. For these reasons, it is a good opportunity for companies to position themselves strategically on TikTok as early as possible to exploit the full potential of a social media strategy on all relevant platforms in the future.