How podcasts can be used sensibly as a marketing measure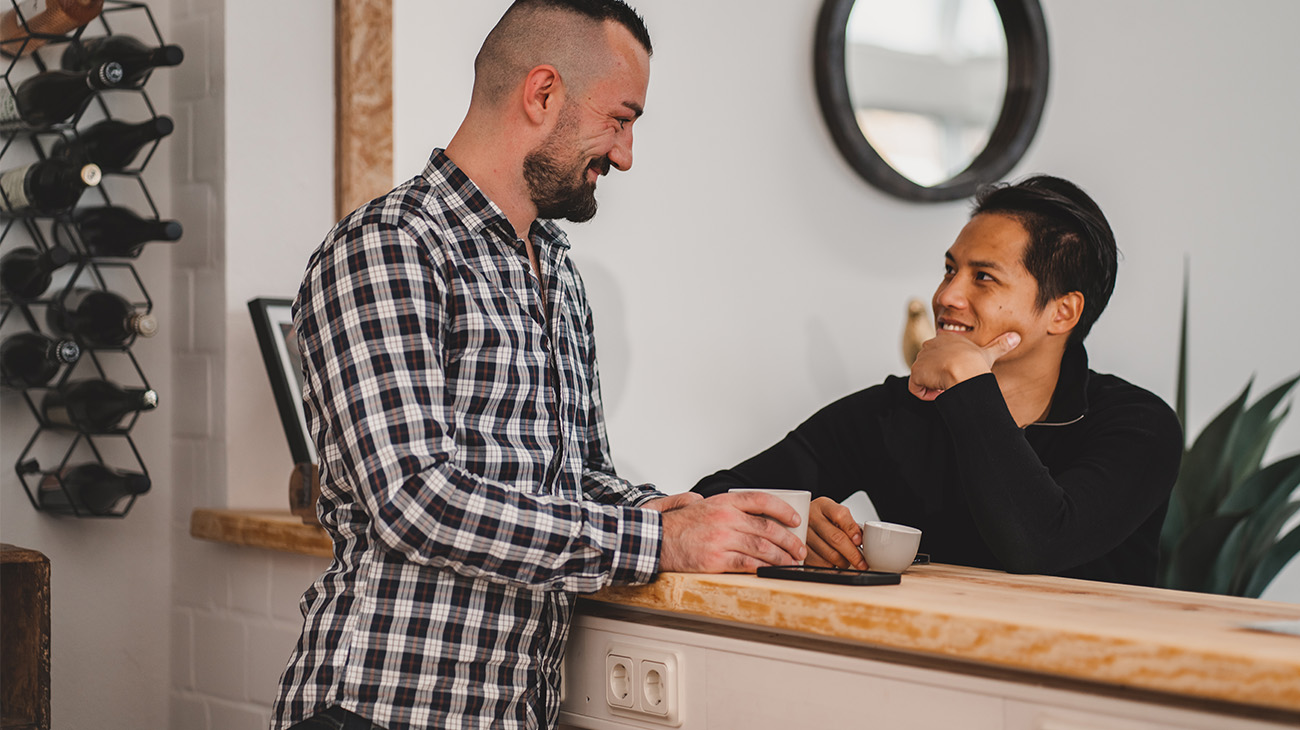 They accompany you everywhere – whether you're on the train, going for a walk or just want to switch off – it's hard to imagine everyday life without podcasts, just like music. There are now podcasts on every topic that could interest you. They are also playing an increasingly important role in the marketing industry. In this blog post, you'll learn how to use podcasts as a marketing measure and how important they are in your own strategy. 
Not only since this year have podcasts been on everyone's lips – or more appropriately here: on everyone's ears – but for several years now the podcast format has been enjoying an ever-growing audience. Listening to stories and exciting topics is simply in our DNA. Even before the invention of writing, our ancestors told each other stories and thus passed on their knowledge. Now, in the 21st century, we have access to technologies our ancestors never even dreamed of, but the same fascination with listening has remained with us to this day.
Podcast today
By 2020, more than one-third of Germans will be listening to podcasts on a regular basis. Podcast listeners have the advantage of bundling their interests with any streaming provider and subscribing to podcast topics that are relevant to them. In the future, the respective audio content will then be automatically displayed or played for them. The advantage of this over radio is that you can decide for yourself at any time where and when you want to listen to the new podcast episode. In addition, only the podcast episodes that cover your own interests are played. Whether you're in the car, at the gym, at work or out jogging: Podcasts can be consumed in just about any situation. Through social media, certain podcasts have gained even more attention. It is therefore not unusual that questions about marketing opportunities also arise in this context.
Podcast als Content-Marketing-Instrument
Similar to a blog, a podcast can be used for content marketing. The target group or potential new customers are addressed through exciting and informative content and made aware of the company or the product. This is a wonderful opportunity to demonstrate your expertise and position yourself as an expert in your field. Each podcast usually has a central theme that guides the individual episodes. The relevance of a podcast for its audience is measured by the topic that is of particular interest to the individual listeners. As a rule, the company behind it plays a rather subordinate role. Only in a second step does one have the opportunity to highlight one's own company through the know-how presented.
Why are podcasts important for online marketing?
Podcast marketing should never be considered as a standalone marketing strategy. Since it is inconceivable nowadays that a company has not also adapted to social media and is also pursuing an elaborate marketing strategy there, you can therefore already draw on many lessons learned from past marketing strategies to make your own podcast successful. The precise definition of the target group is an important criterion here.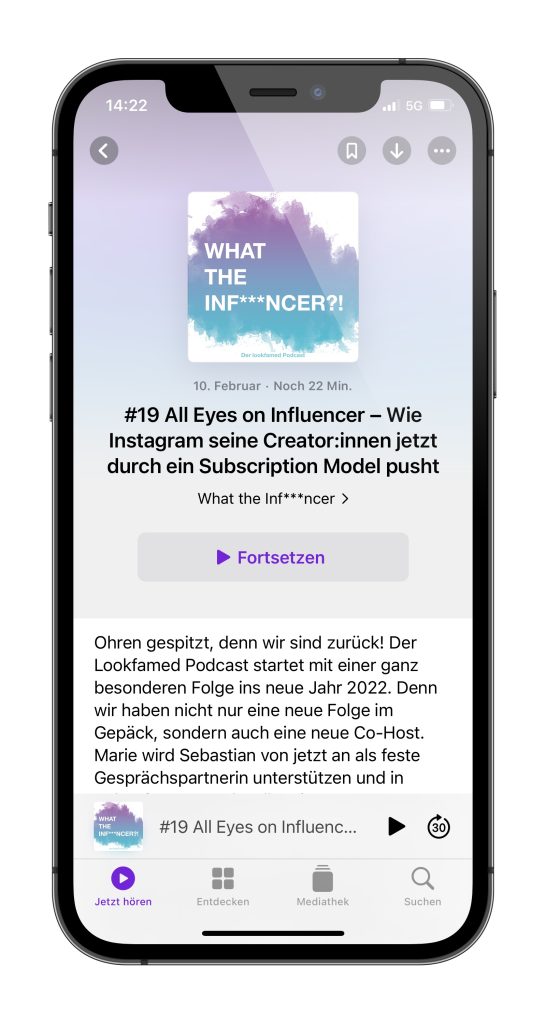 In addition, the core topic should be clear, on which the new episodes open up to your target audience. The best podcasts are those that are built on each other and with each new episode of your podcast the expertise of your listeners increases. The design of each episode should not focus too much on advertising. An advantage of podcast marketing is the high attention of the listeners. They are willing to listen to your podcast and are interested in your topic. From a marketing perspective, this is an extremely comfortable position from which you can put your product or service in an excellent light. The content is not perceived as advertising, but as entertainment or a source of information. This effect alone is a great argument to consider podcasting as an important marketing tool.
What are the goals of podcast marketing?
The best thing you can achieve with your podcast is to reach as many listeners as possible with exciting topics, who will become your customers and thus bring you sales. But it's a long way to get there. You should not expect to achieve this goal with just a few podcast episodes. A good podcast also involves a lot of work. The topics must be well researched and prepared. The audio content has to be exciting and entertaining, and it's best to bring in new guests for each episode who will convince you with their expertise. This allows you to build a connection with your target audience, who will be interested in the podcast's audio content on a regular basis. If the podcast is then also subscribed to, it always appears automatically in the podcast app and so you have thereby built up a long-term and stable customer loyalty, which also distinguishes your company as an absolute expert in its field. Listeners will recommend your podcast to others and the visibility of your company will increase even more.

Corporate Podcast
Corporate podcasts are an exciting topic for companies to show their own company from a different side. This allows listeners to take a look behind the scenes and communicate their own values much more clearly. Corporate culture, viewpoints and one's own company history can be presented creatively and compactly in this format. Through social media and platforms such as Instagram or TikTok, you get into an exchange with your audience and can thus regularly produce content relevant to the target group. The big win of a corporate podcast is the great benefit for marketing and PR. Most of the listeners do not perceive the advertising (host read ad) placed by the speakers as annoying. In addition, new products can be introduced to a wide audience and interest can be directed to the company. Here the work can pay off so correctly. The external impact of such podcasts should not be underestimated.

The Lookfamed Podcast "What the Inf***ncer?!"
We at Lookfamed also entered the podcast sea some time ago and started an influencer marketing podcast called "What the Inf***ncer?". With exciting guests and speakers we talk about the most relevant developments in the world of online marketing and working in an agency. Take a listen – here you can find our latest episode!