Instagram Subscriptions: Pay for Content?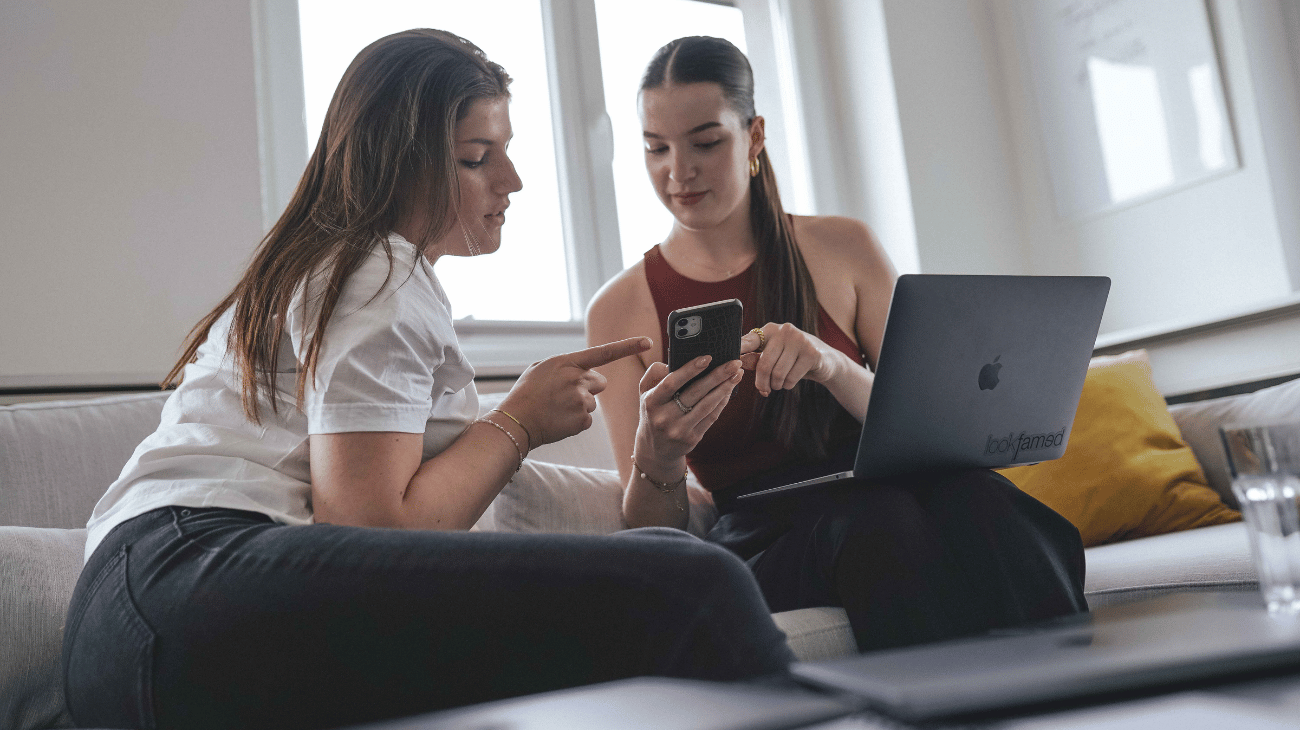 Maximum binding and exclusivity – How to use the function optimally!
The introduction of Instagram subscriptions has fundamentally changed the interaction dynamic between creators and their communities. The ability to offer exclusive content opens up new ways to build stronger relationships with paying followers. But how can creators realize the full potential of this feature? Find out what strategies can help create a strong connection with paying followers and whether paying for content has any value at all.
What are Instagram Subscriptions?
There has been an exciting development in the world of social media lately: Instagram creators can now use the "subscriptions" feature. This allows them to charge their followers a set amount to receive exclusive content. Instagram Subscription offers creators a variety of formats to share exclusive content with paying followers. This includes exclusive posts in the feed, special story content, private chats, exclusive live videos, and custom add-on content. But why should your followers pay for your content and how can you make sure they really benefit from this feature?
Creating something together
Engaging and interacting with your community is crucial. Don't just show your followers the end result, take them on the journey with you. Present initial ideas and concepts, ask for their valuable feedback and let them feel that their opinion counts. This close interaction not only creates transparency, but also strengthens the bond between you and your community. Your followers will feel like they are part of the process, which creates an even deeper bond. Moreover, they will feel the appreciation for their opinion and their role in your creation process. This is a key to building a loyal and engaged community that supports you along the way.
Offer exclusive content
It is crucial to convince paying followers with outstanding content. Use the tools offered, such as live videos and private chats, to create a deeper connection and closeness. It is of utmost importance to offer real added value that justifies the amount paid. This can be in the form of exclusive knowledge, special insights or customized content.
Your paying followers should feel that their support is something special. In this way, you strengthen the bond with your community and cement long-term relationships.
Show appreciation
There is immense value in investing the time to actively respond to your community's comments and chats. By responding to their thoughts, questions, and suggestions, you not only build trust, but also show that you respect and value their opinions. These interactions build the foundation for a meaningful and long-lasting bond between you and your community. It's a process that not only builds loyalty, but also creates space for shared growth and an even stronger connection.
What is the impact of the introduction of Instagram Subscriptions?
In summary, the introduction of Instagram Subscriptions is a significant development for creators. This feature opens up new ways of monetization and allows them to offer exclusive content. The direct connection to paying followers creates a closer community, where high-quality content and personal interaction are the focus. This gives creators the opportunity to turn their passion into a sustainable profession and generate additional revenue.
However, it is critical that creators continue to deliver high-quality content and provide real value to paying followers. The introduction of Instagram Subscriptions signals the platform's serious effort to address the needs and demands of the Creator community. It remains exciting to see how this feature will evolve in the future and what impact it will have on the social media world.
A tip from Lookfamed Management
When introducing Instagram subscriptions, it's critical to set clear expectations. Clearly communicate the value that paying followers will receive and how their support will impact your content.
Transparent communication builds trust and long-term bonds with your community. It's crucial to always come up with original ideas, create engaging visuals, and interact with your community. This is the only way to retain followers and attract new audiences.