What awaits us on the platform in the new year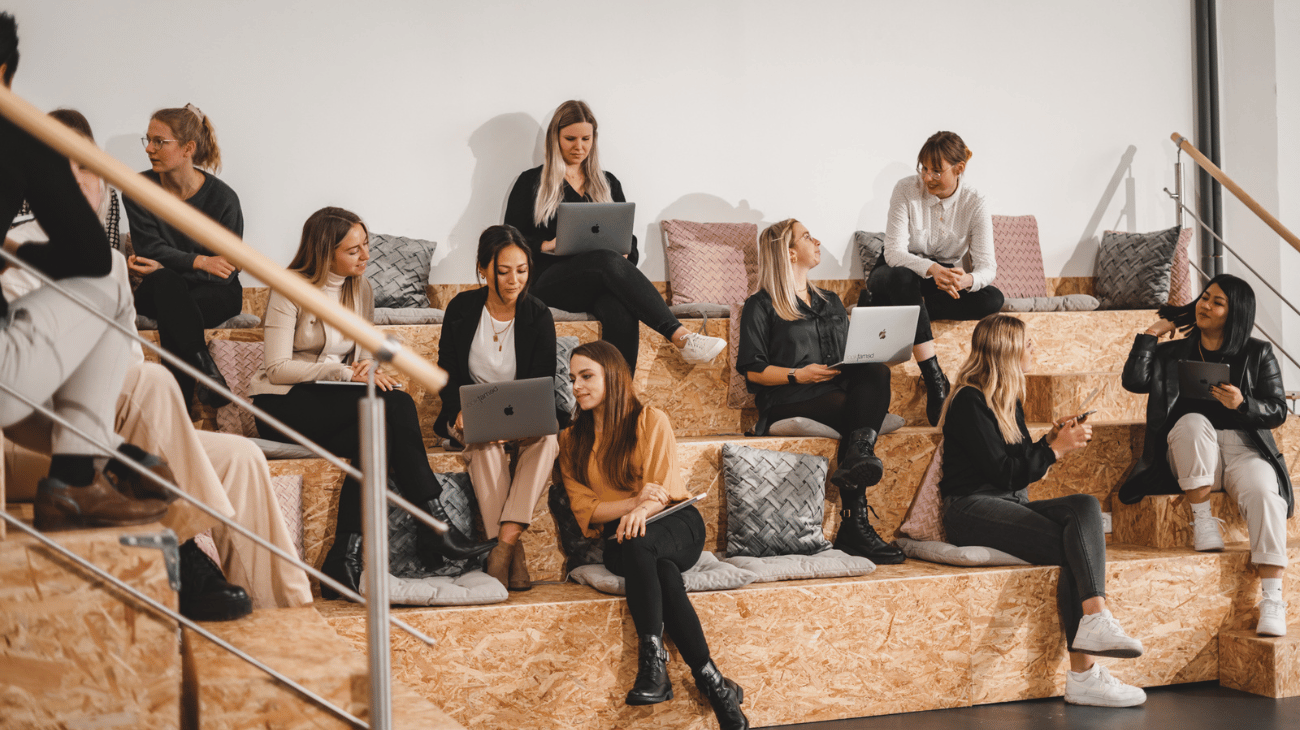 The app's CEO reveals to users how Instagram will now change
New year, new luck? At least that's what users of the Instagram platform can hope. The creative giant is known for launching new functions and features at regular intervals. Some of them cause enthusiasm among users (for example, the reels), others rather annoyance (for example, the new start feed). Let's take a closer look at which three points Instagram will focus on in the coming year and what impact this will have on creators and influencer marketing.
Instagram's focus in 2023
In a video on Instagram and Twitter, Adam Mosseri, CEO of Instagram, announces new updates, features and functions. A few days ago, he has now updated users on what will be focused on in the new year.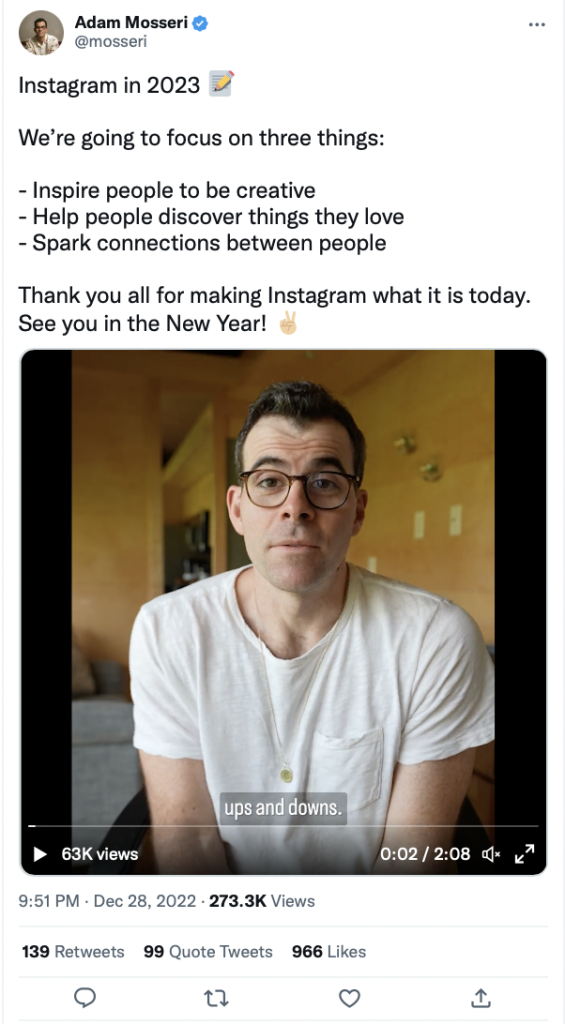 Inspire users to be creative
In 2023, users, but especially creators, will be able to be even more creative. You could argue that this is not an innovation, because that's exactly what Instagram is known for. What is meant here, however, is that spaces and functions will be created that will push creative content more and thus make it available to more users again. Last year, creators in particular complained time and again that their elaborately produced content was hardly shown to anyone. The "innovation" is intended to improve this situation.
For creators, this is a big step, if it actually happens. Creativity will be rewarded again and even elaborately designed and produced content (especially moving images) will pay off again and generate greater reach.
For influencer marketing, this also means that creative campaigns are the be-all and end-all. Moving images in particular will ensure that target groups are addressed and goals achieved. The reach of the creators and their content can then be used precisely for this purpose.
Helping users discover things they love
The individual algorithm should also help users discover things they love and are passionate about. In principle, this should be the task of a social medium. However, we rather hope that this announcement will make the Discover page, for example, even more individualized through the content that people consume on a regular basis.
For creators, this can mean that their content reaches people who are interested in the thematic content of their profile but do not yet follow them. So in terms of building reach and community, this is a big step in the right direction.
Users connect with each other based on the interests they share
Another feature that social media platforms should fulfill anyway. Features such as shared albums, collaborative collections, and group profiles (all of which we explained in our news ticker) have already worked hard to connect users more in the past year. Now, in 2023, there will be an even greater focus on shared interests. How exactly this will be supported – whether through additional group functions, for example – has not yet been announced more precisely.
But the fact is that networking on Instagram has never been more relevant and supportive than it probably is in the new year of 2023.
Conclusion
The coming weeks and months will show whether the things announced on Instagram will actually be implemented in 2023, and if so, in what form. The important thing is that Instagram once again becomes a platform on which users can exchange ideas and, above all, be inspired, and on which creators and brands can celebrate successes and achieve goals.