Successful content marketing thanks to short clips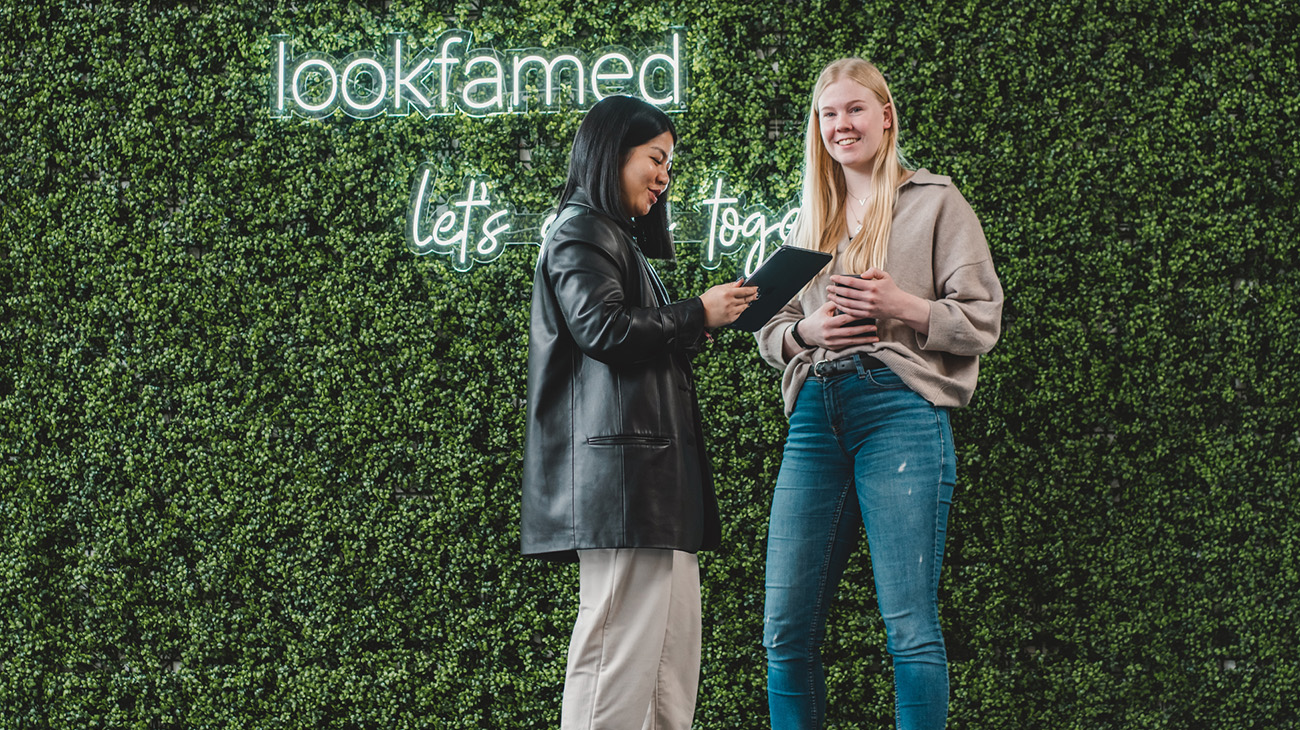 Moving images on Instagram, TikTok & Co. have become a real marketing opportunity, especially recently. But why is moving image becoming increasingly relevant in social media channels? Why are Instagram Reels and TikTok so successful and how can companies successfully use these formats for themselves?
What makes the short videos so special anyway?
Short clips are videos of up to one minute in length (on TikTok even up to three minutes), which creatively and authentically bring the profile and thus the content of the creators and brands to the users. With this type of content, the information should be visually brought to the users and thus potential followers and customers and remain longer in the memory than is the case with a feed post.
Another important aspect of the short clips are the emotions. With the help of moving images, the emotions of the users are addressed. This makes it easier to present the values and advantages of the product and the brand and to convince them in the long term.
Social media stands for authenticity and individuality – and this is made possible above all with moving image content.

Why are Instagram Reels and TikTok so successful?
Some time ago, TikTok became one of the most popular social media platforms. Creators and companies see the opportunity that the format of short clips brings with it and are now firmly adopting it in their social media and influencer marketing strategy.
After the success of TikTok, Instagram followed suit and developed the Reels – through TikTok-like features, the Reels functions were created.
However, both formats and platforms are primarily about one thing: information about products, the person or the brand is to be presented briefly and compactly in a creative way and brought to the followers.
Video content has always been very popular – both among creators (and brands) and followers. The short clip formats Instagram Reels and the platform TikTok offer especially for beginners good opportunities to creatively and individually design and produce content – because the handling of both features are easy to understand. However, the simple streaming of Reels and TikTok is also very popular with the community. With both formats, users can scroll through clips endlessly and absorb a lot of information in a short time.
Another important advantage of the short clips is the increasing interaction. Through trends and challenges, users are encouraged to produce their own content and share it with certain hashtags, for example. This makes individual users feel part of the community and allows them to give free rein to their creativity.
With both formats, the possibility of generating a high reach is extremely likely. Both Instagram Reels and TikTok distribute the content not only to their own followers, but also to users who might be interested in the content. For this reason, these short clips are more likely to go viral than a simple photo.

How can companies successfully use these features and the platforms for themselves?
To reach the right audience, brands can no longer avoid moving images. It's no secret that social media users are more interested in and actively follow videos than texts and feed content.
Through the moving image, advertising messages can be conveyed, customers can be reached emotionally, and they can be convinced of their product. In addition, the short clips increase the time spent on the brand's profile and the users unconsciously remember the brand longer – the connection and attention to the product and the brand is strengthened.
Above all, it is also important to firmly incorporate moving images into your own marketing strategy in order to be able to produce professional content. Even if the short clips are so special precisely because of their spontaneity and authenticity, a rough plan should be developed in advance as to which content should be produced how and when.

So what is the most successful way to implement video content?
First of all, it's important to stay true to the company's values and goals and see how they can be integrated into the content:
What values should be conveyed?
What should be achieved with the short clips?
What added value does the content offer?
How should the content be implemented?
How are know-how and offers packaged in successful storytelling?
How can users access the profile through a call-to-action?
As addressed earlier, short-form clips should also be firmly incorporated into the overall strategy to take full advantage of the opportunities these features offer.
Instagram Reels and TikTok users watch a lot of videos in a very short time. Since the social media world and especially the streaming of short videos is also becoming increasingly fast-paced, the videos must be convincing directly in the first few seconds, otherwise there is a risk of being skipped by a simple swipe up.
There is no right or wrong when it comes to Instagram Reels or TikTok. Above all, it is particularly important to be open to moving images and short clips and to get involved in the trend. This type of content is very simple in its handling and therefore creation, which is why it allows any company or brand to produce professional, creative and authentic content and share it with the community.
A little tip: The platforms are great for finding inspiration from other profiles and adapting them to your own content strategy.

We record…
Moving images are of great importance in the current social media world – and they are likely to remain an integral part of the industry. Young people in particular, the so-called Gen Z, can often be found on these platforms and features. On the one hand, it is possible to reach precisely this target group here. On the other hand, products and services are presented successfully and creatively and thus stand out from the competition. Reels and TikToks are therefore essential to enhance the social media strategy.
Want more tips on Instagram Reels and TikTok? We've already taken a closer look at both options and developed two whitepapers that will help you get started with your first short clip video.