Referral marketing in e-commerce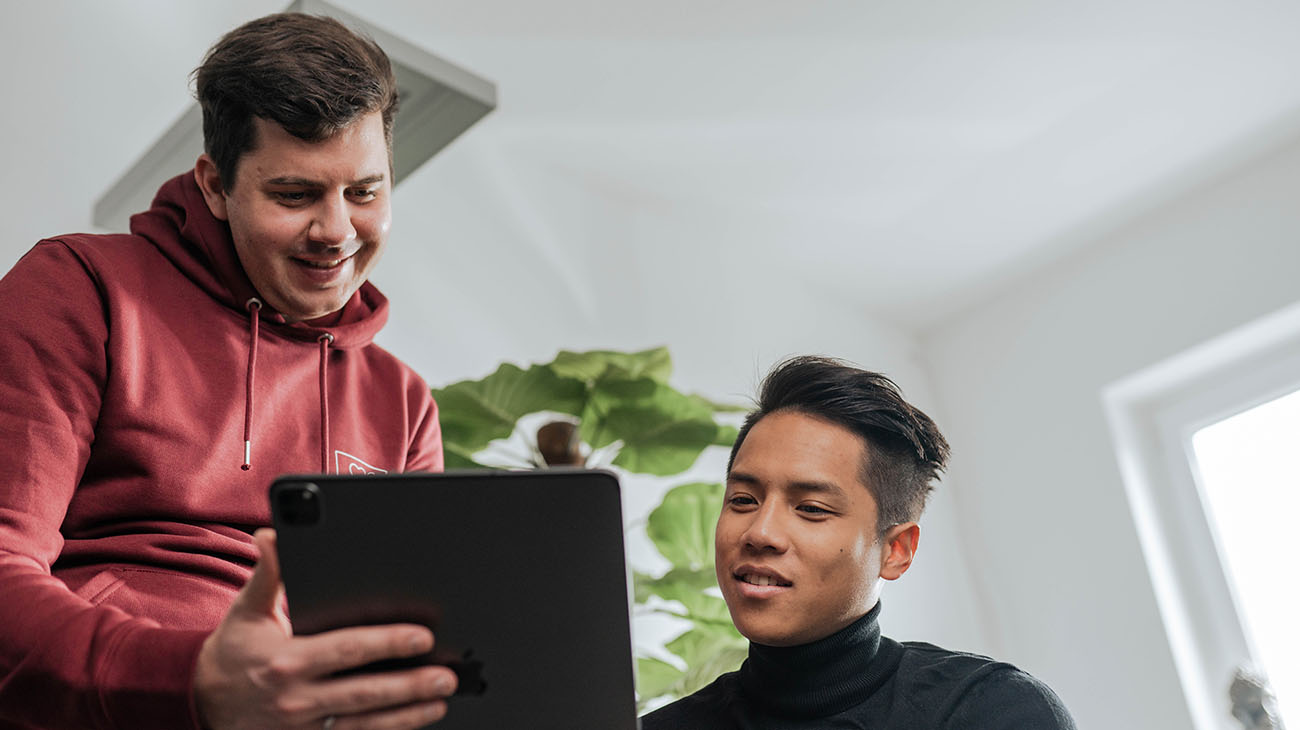 Refer a friend – This is how the skin care brand "Elvielle" works with the effective marketing strategy
Referral marketing – A strategy that many companies rely on. Why? It stands for particularly high effectiveness and credibility on the part of consumers. But what actually characterizes good referral marketing and how was it implemented in practice by the high-quality skin care brand Elvielle?

What is referral marketing?
Referral marketing describes a marketing strategy in which existing customers recruit (potential) new customers for a company by recommending products or services to others, as the name suggests. In the course of this, the existing customers receive something in return from the company. This can take the form of discounts or small gifts, for example.
The advantage of recommendation marketing over other, more classic advertising measures is above all its credibility. If a consumer receives a recommendation from a friend or acquaintance, they generally consider it more credible than reviews published on the brand's website or store, for example. Recommendation marketing provides the all-important trust advantage here.

How does referral marketing work?
In order to lay the foundation for successful referral marketing in the first place, this should be based on three pillars: the corporate philosophy, a positive corporate image and the cultivation of existing contacts.
For existing customers to be happy to recommend a brand to others, they have to perceive it positively and, in the best case scenario, feel a connection to it. Enticing them with discounts or small gifts is not always enough to convince them to recommend products in their private lives. To do this, companies need to know their existing customers well, build a relationship with them and – of course – reward a recommendation. In addition, the process of recommendation marketing must be made as simple as possible. In the process of the sales should be asked thus already actively for reviews and further recommendations. Groups that should also not be ignored are the company's own employees and social media followers. These can also actively contribute to creating a good overall image of the company and the products and should not be ignored.

Refer a friend – Elvielle brand referral marketing
Elvielle is a high-quality skincare brand launched in 2017 by influencer Luana Theodoro da Silva. Since then, it has had great success with its qualitative products that improve the skin in a sustainable way. As part of the "Refer a friend" measures, Elvielle also relies on referral marketing.
Existing customers have the opportunity to share a personal link here, with which new customers to whom products are recommended receive 20% off their first order. But also the existing customers go here, true to the recommendation marketing, of course not empty-handed. When new customers have completed the recommended first order, the existing customer receives a 20% voucher for advertising and recommending.
The aim of the "refer a friend" measure is primarily customer acquisition. The fact that all parties receive the same level of compensation creates a sufficiently large incentive for consumers to recommend the product to others. Recommendation marketing not only has the advantage of increased sales, but also that the person making the recommendation feels a greater connection to the brand by making a recommendation. This is not only an incentive for new customers, but also for existing customers who feel a positive connection with the brand, so that they would like to buy from Elvielle again. Through a positive recommendation, the attitude towards the brand changes positively on all sides.

Conclusion
In addition to influencer marketing, referral marketing is also one of the most effective measures for retaining customers in the long term and strengthening a positive relationship with the brand. Elvielle's "Refer a friend" campaign shows that this marketing measure is very effective in practice and has lasting positive effects.