Clubhouse: Our forecast for long-term success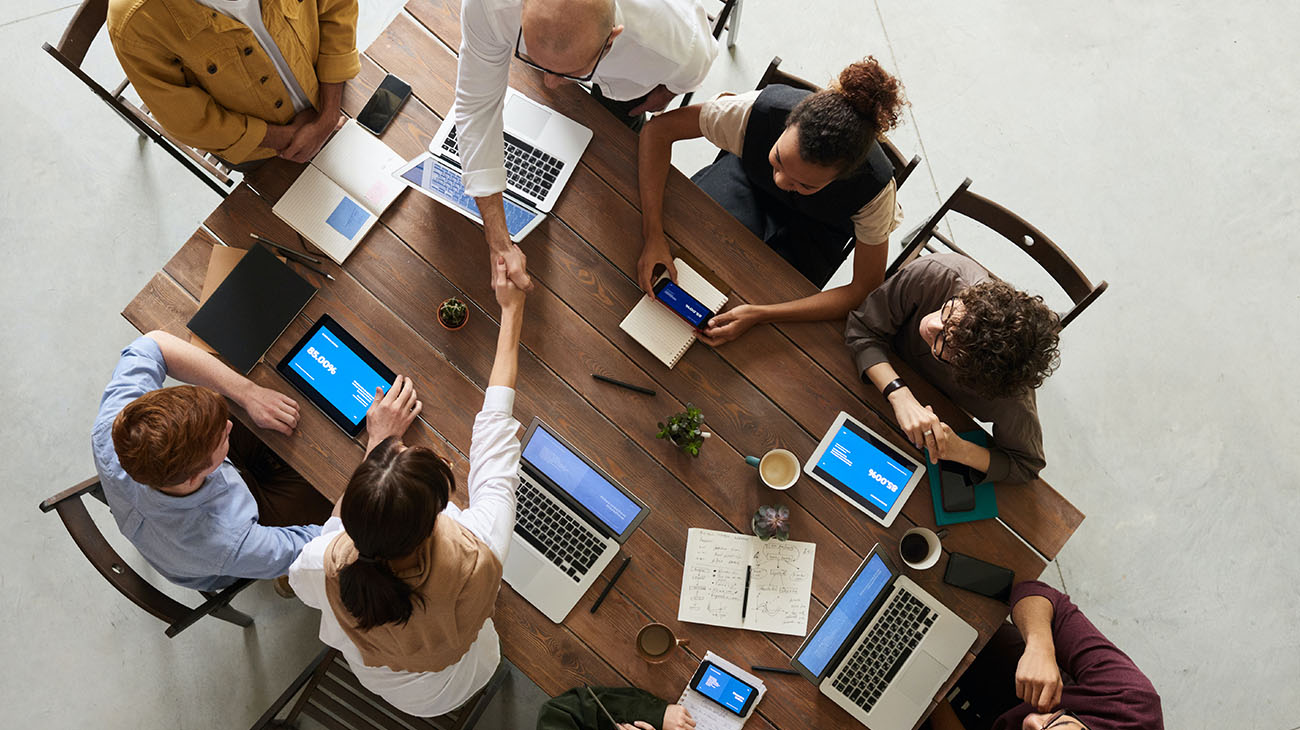 Will the platform become established in the long term?
If there was one platform in the world of social media that dominated January, it was without a doubt Clubhouse. If you don't know what we're talking about at this point, feel free to check out our blog post about it. In this one, we also asked ourselves the question of whether this is just a flash in the pan or whether Clubhouse has what it takes to become a long-term hype. After several weeks of actively hosting Clubhouse rooms ourselves and talking to exciting guests, we share our prediction on this question with you.

This speaks for the hype
Let's look at the first thesis first: Clubhouse is a long-term hype and will become an important marketing measure for social media industry experts in the course of 2021.
What speaks in favor of this? At this point in time, it is probably above all the incredible quality of the speakers. Internationally renowned companies and media as well as high-ranking experts from a wide range of industries will be presenting. They will present themselves in the Clubhouse rooms in an approachable manner and share their qualified knowledge with the world. Anyone invited to the platform can listen to them. And this brings us to the next advantage of Clubhouse: its enormous exclusivity.
Because not everyone has access to Clubhouse. Only iPhone users can download the app, and even that is not enough. Anyone who wants to actively participate in rooms must first be accepted as a user by being invited and verified by an already active user. Although this is of course an enormous hurdle, it does go a long way toward ensuring that Clubhouse is a place for high-quality, controlled exchanges on topics relevant to the industry. The speakers who appear here are renowned and offer considerable added value for the industry. This makes Clubhouse a relevant experience for anyone who wants to educate themselves and place themselves in a targeted manner.
But not only relevant industry representatives can be found on Clubhouse. Well-known social media content creators are also gradually discovering the platform for themselves. Their presence once again addresses a broader target group and an exchange at eye level can be further intensified by the influencers "talking out of the closet".
The format also speaks for the fact that Clubhouse will continue to be hype: The usage threshold, if one has been granted access, is relatively low, since everything runs completely via voice and does entirely without video. In times like these, this type of "live podcast" hits exactly the right nerve and has enormous potential.

This speaks in favor of the flash in the pan
With a platform whose success at the present time is primarily due to hype, there is of course always a residual risk that this could be over in a few weeks or months. What speaks in favor of this for us at Clubhouse?
The profitable exclusivity, which is still a big advantage now, could come to an abrupt end. Once the app is accessible to everyone (and the developers have already hinted at this), it is difficult to assume that the quality will suffer considerably. Where exclusive experts cavort now, rooms in which private individuals talk about everyday things will probably take over and the added value will recede into the background.
In addition, Clubhouse, just like podcasts for example, requires an enormous amount of effort. This is not feasible in the long term in the form in which it is currently practiced (namely with daily formats and sessions in some cases). In fact, we are already seeing that many creators and experts are switching to weekly instead of daily events. It remains to be seen, however, whether Clubhouse will still be very different from other audio formats.
Another accelerator on the way to becoming a one-hit wonder could be the lack of community guidelines and data protection precautions. So far, everything is allowed on Clubhouse, or rather, nothing is forbidden. The community guidelines are anything but mature, which is why rooms are sometimes created that would violate any guidelines on other platforms. In addition, Clubhouse should also be treated with caution when it comes to data protection. Everyone who logs in shares their entire private phone book with the app – without having to ask these contacts for permission.

Our recommendation
As an agency from the social media industry, we have been actively experiencing the hype around Clubhouse for a few weeks now. Clubhouse has definitely arrived in our industry and has been very actively played with, especially in the last two weeks – both by experts in the industry and by the content creators themselves. We have also been hosting daily sessions. For us, we decided at this point to switch to 2x-weekly formats. This is partly because of the very high effort involved, but also because the market seems almost oversaturated. For every conceivable topic from social media or influencer marketing, there are several rooms every day – so there is hardly a topic that can still be played out exclusively. However, we were able to escape this well. We'll share how you can do the same in our Top 3 Clubhouse Tips:
Talking out of the closet
Expertise is very much in demand at Clubhouse, but almost everyone brings it with them at this point. That's why it's important to differentiate yourself by doing certain things. For example, you can offer a perspective that no one else has yet explored, or invite content creators who can tell you all about it.

Find fixed dates
To ensure continuity and to address the right target group, it is important to find the right time for the Clubhouse sessions. Whether this is in the afternoon or towards evening can be tried out with a few sessions and analyzed accordingly.

Interaction is Key!
Visitors to a Clubhouse room are naturally delighted to hear the experts' insights, which they listen to with rapt attention. Nevertheless, it has also proven effective to repeatedly allow voices or questions from the "audience" in order to enter into direct exchange or discussion with them. In this way, they are bound to the company or the expert and added value can be offered.

Our forecast
The Clubhouse platform is definitely worth the initial hype. Especially in the early days, companies or private individuals who are professionally involved should definitely jump on the bandwagon to benefit from the current reach. The app is extremely well suited for absorbing knowledge quite intensively in addition to everyday things and also for stepping out of one's own bubble once in a while to deal with other perspectives. If Clubhouse can maintain this high quality, we can easily answer the question of long-term hype or flash in the pan: Clubhouse – you've earned the hype!