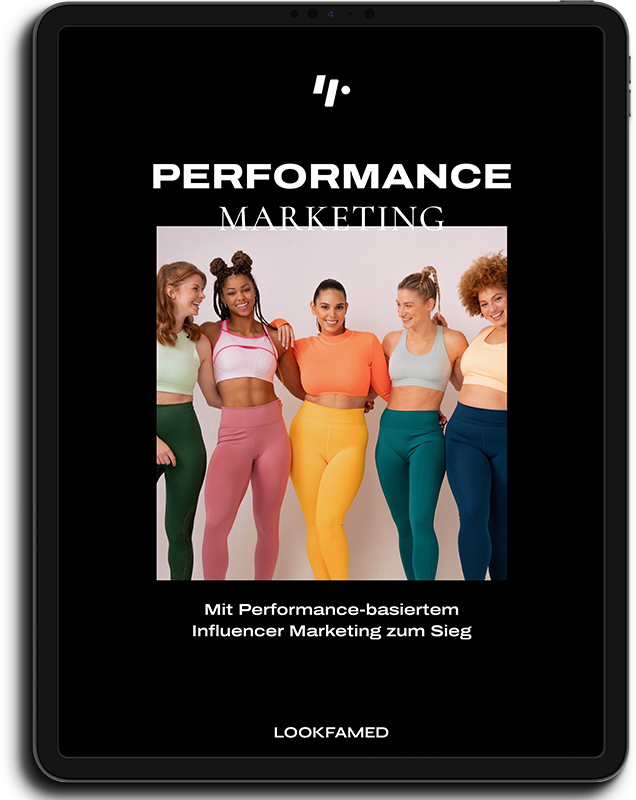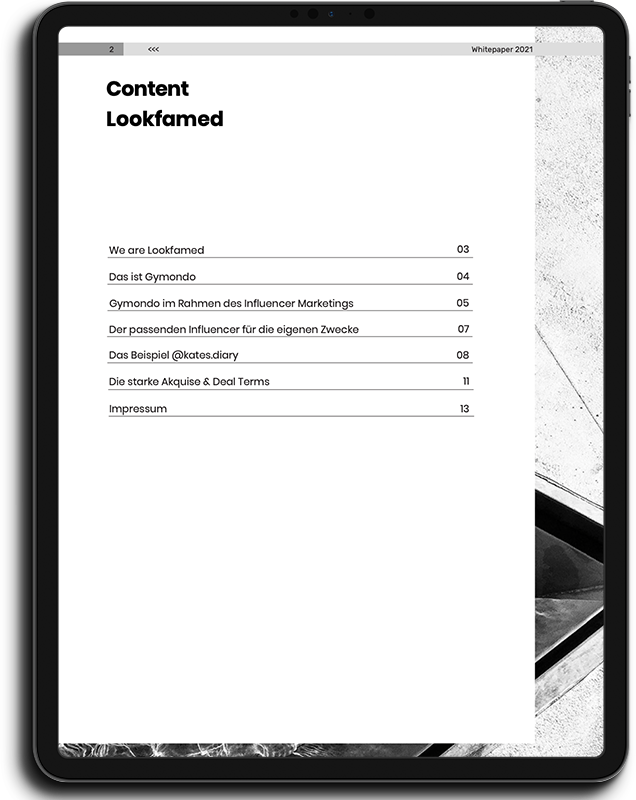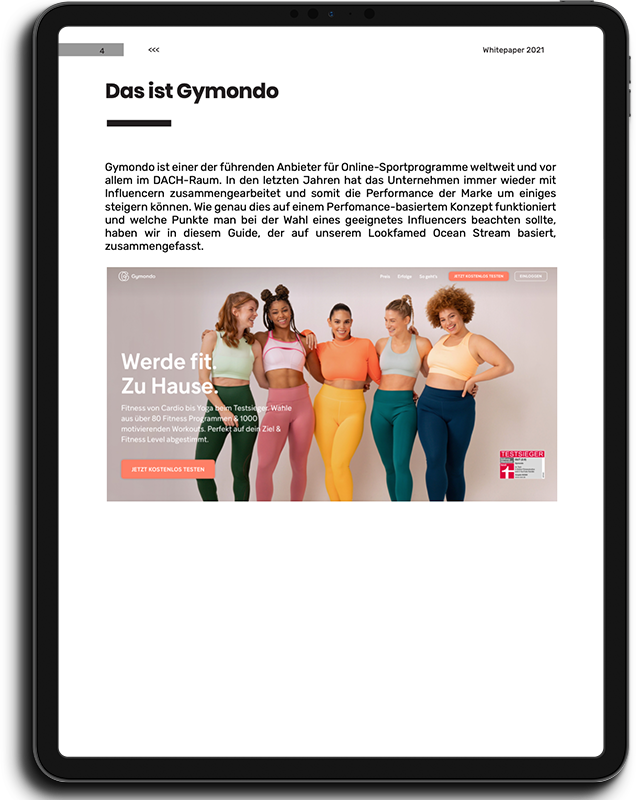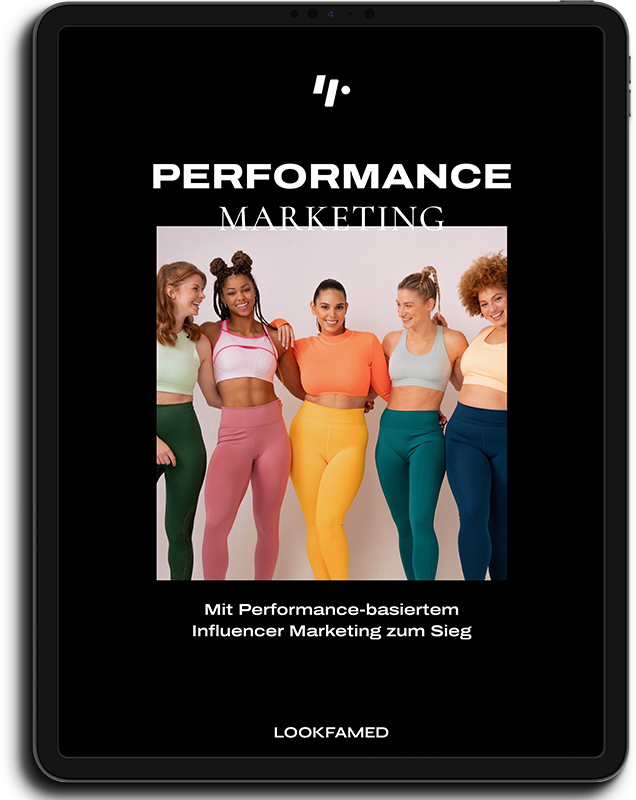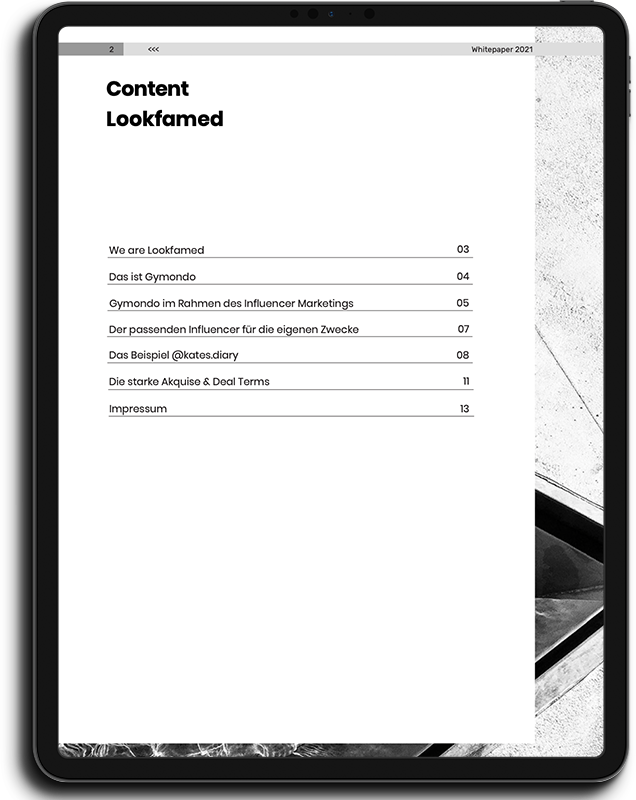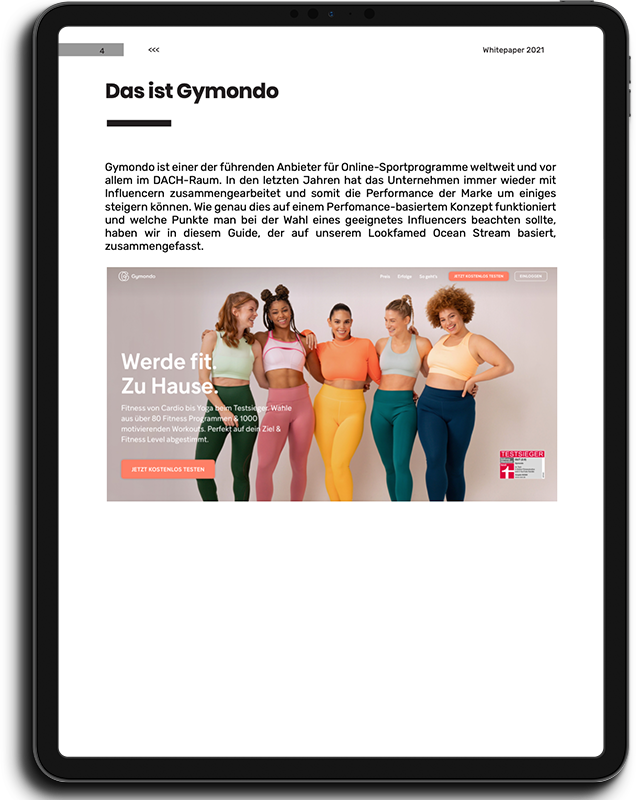 With performance-based influencer marketing to victory
Success with performance marketing? Absolutely! More and more companies are using influencer marketing to boost their own performance. With this whitepaper on performance marketing, we show you how to take advantage of the opportunities and find the right creators for you. (English version of this journal is coming soon)
Exclusive content from one of the most experienced influencer agencies in Germany
Exclusive
Content
Marketing How to
Social Media and Influencer Marketing Know How at first hand
Step by Step
How to find the right creator for your performance campaign
Predictions
Increase success with performance marketing
Strategy
How to start a strong performance acquisition campaign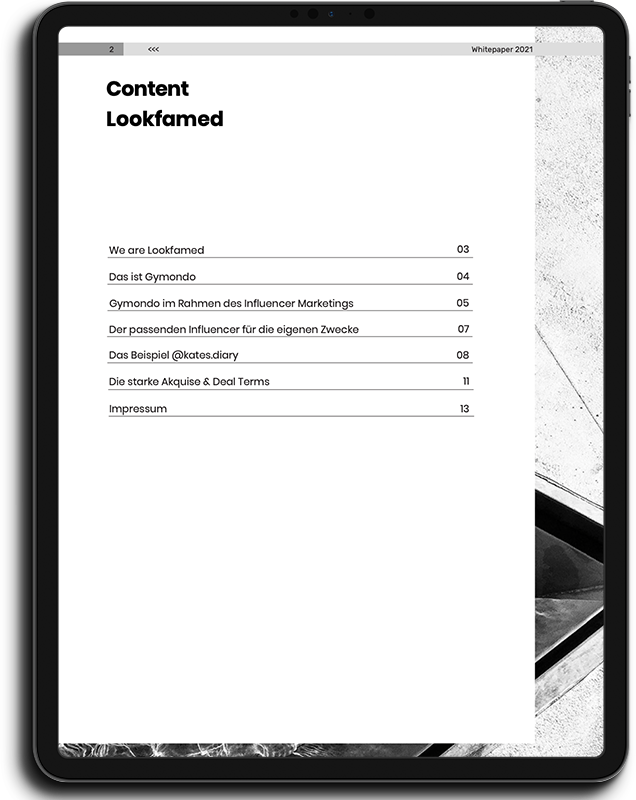 That's why the topic is more relevant than ever
Companies have to benchmark against a lot of competition in the market. In influencer marketing, too, there are more and more very successful marketers implementing influencer campaigns. Especially when it comes to choosing the right creator, it's becoming increasingly important to find the right fit and work out a comprehensive concept together - because then nothing will stand in the way of the performance campaign!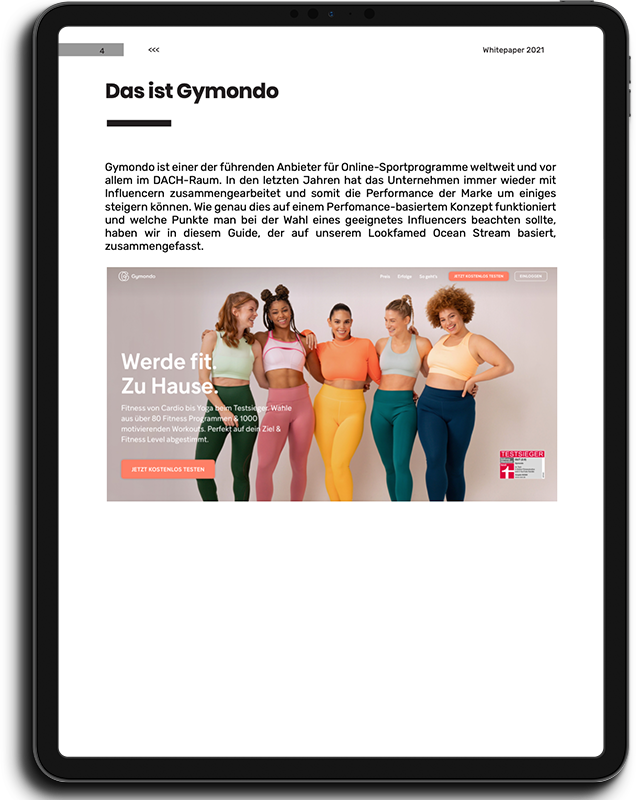 The journal offers you these important insights
How can companies use influencer campaigns to significantly improve their performance and how do they find the right creators for each individual campaign? In this whitepaper, the experienced company Gymondo reveals its unique tips and shows how it were able to improve its performance in the context of influencer marketing and how how to optimally integrate the acquisition into its own marketing strategy.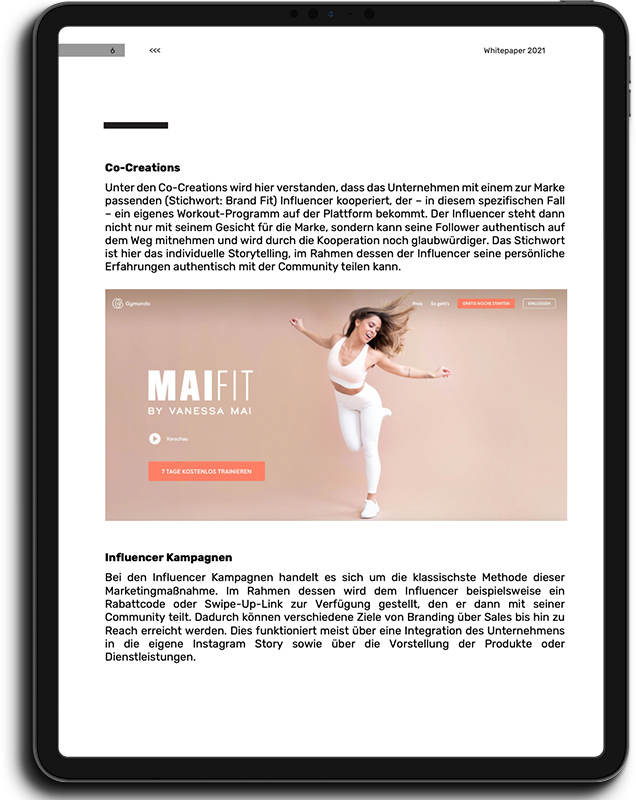 This is why the topic takes you further
There are more and more high-quality and very successful creators who promote products and introduce brands as part of influencer marketing. This makes it all the more important for companies to customize their own marketing campaigns and stand out from the competition. With this whitepaper you will learn how Gymondo, one of the leading providers of online sports programs, has managed to increase its performance.