How do I get the Blue Hook on Instagram?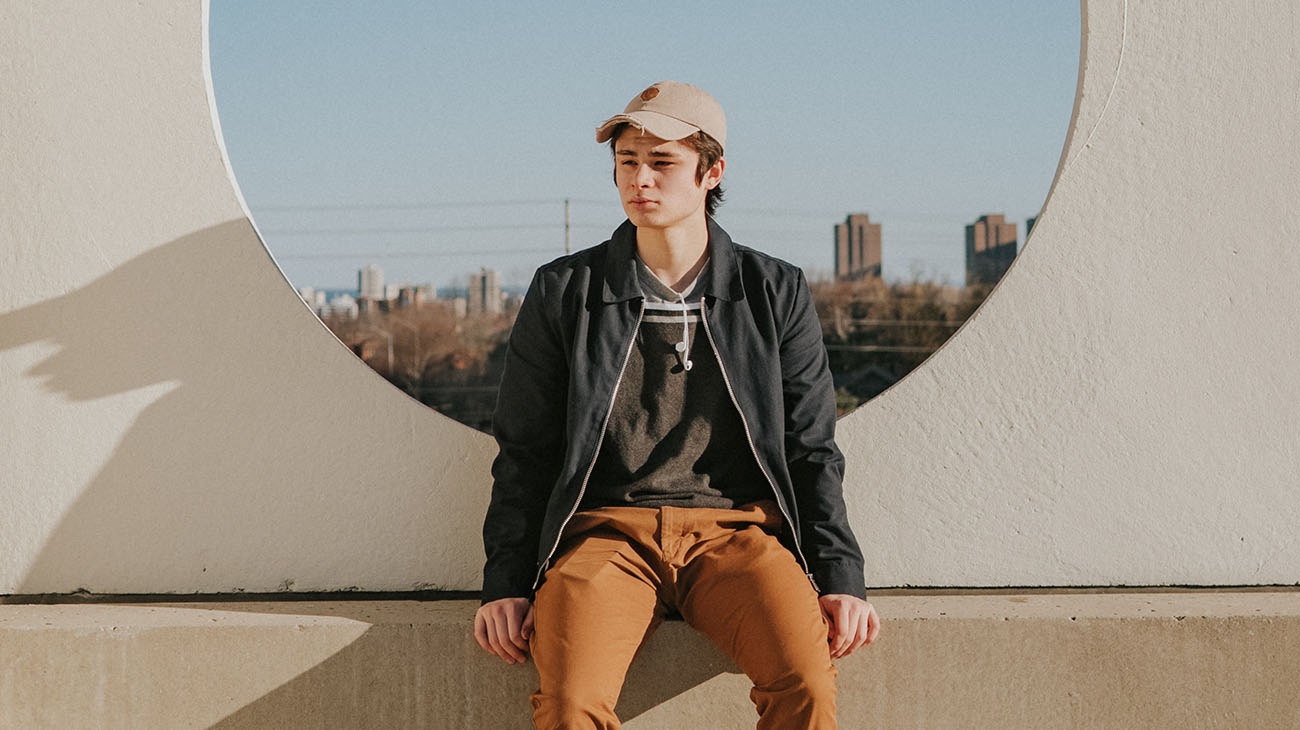 Blue Hook Instagram – Verify your own account? Here's how!
It is considered THE status symbol on social media platforms like Instagram: the blue checkmark. It serves to verify a public figure or a brand, especially to avoid fake accounts. Among influencers, it is highly sought after. What many don't know: It has nothing to do with the number of followers whether you get it or not. We give you the most important tips and tricks so that you can verify your Instagram account with the blue checkmark.

How to get a Blue Hook on Instagram
As an influencer marketing agency that exclusively manages over 30 bloggers, we are now well versed in the process that leads to a Blue Hook. Already some of our influencers have received it – @die.kim, @luanasilva, @alexperiences, @nicolette.vlogt and some more. If you take a closer look at these influencers, however, it quickly becomes clear that they don't have one thing in common: their number of followers. While Kim and Luana have around half a million followers, Nicolette has around 250,000 followers and Alex 50,000. Despite all this, they have all received a Blue Hook. What's the reason for that?
As already mentioned: Whether or not you receive a Blue Hook from Instagram is not dependent on the number of followers. Rather, it's a matter of appearing as a public figure and thus also appearing in popular, national media in Germany. This includes both print media and TV appearances. We personally learned from the people in charge of Instagram which media this includes. So if the person appears regularly in leading national media such as VOGUE, BUNTE, GALA, Spiegel Online, BILD Zeitung, ProSieben, RTL, Süddeutsche Zeitung, BRAVO, WELT or Kicker, for example, it is very likely that the social media presence will be verified with a blue tick. This can be applied for easily via Instagram, provided that the media presence is given. We'll show you how to do that.

Step by Step – Blue Hook Instagram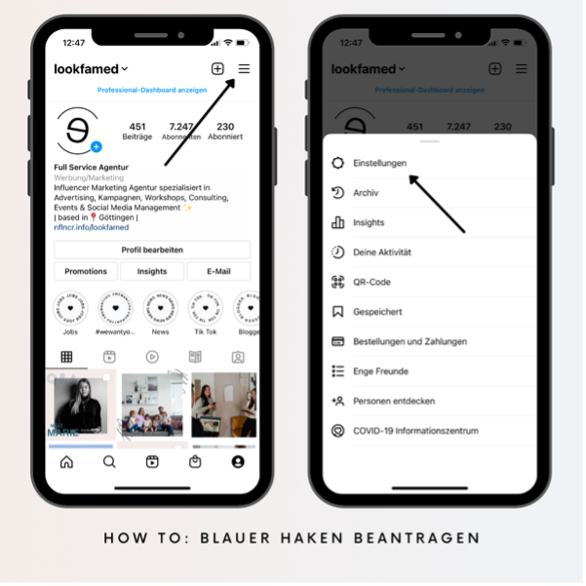 Go to the settings on your Instagram profile.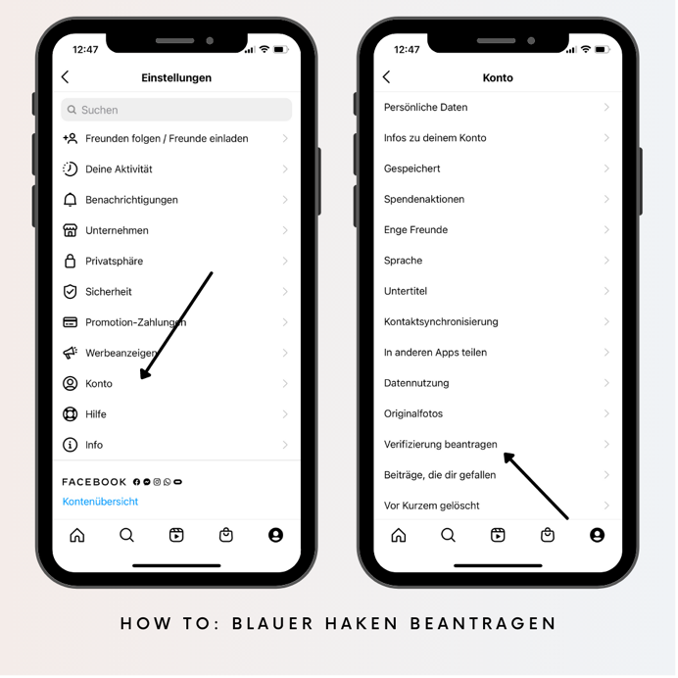 Go to "Account" and then select "Request verification".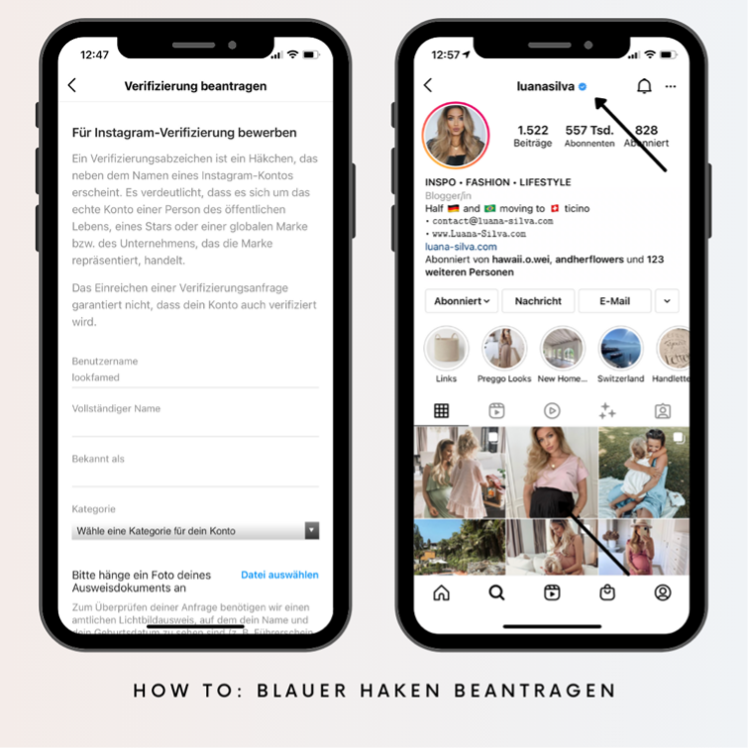 Apply now via the form. Small tip: Send directly the evidence of your media presence in the form of links to articles or appearances.

How do you benefit from the Blue Hook?
Of course, a blue checkmark looks good on your account. But did you know that it has many more advantages than just a pretty appearance or the avoidance of fake accounts?
You can only use swipe-up links if you have 10,000 followers or more? Not if you have a blue checkmark. Accounts with verification can already use them before reaching this milestone. In addition, it is also possible to upload longer IGTVs of 1 hour instead of just 10 minutes.


Conclusion
As you can see, applying for the blue checkmark on Instagram is not witchcraft and relatively uncomplicated in the few steps. Despite all this, only very few "non-celebrities" actually receive the popular verification. So here's our tip: first try to collect media coverage about yourself and give it directly to those responsible at Instagram when applying. But even more important: Don't stress, you're great even without a blue checkmark!