What is Affiliate Marketing?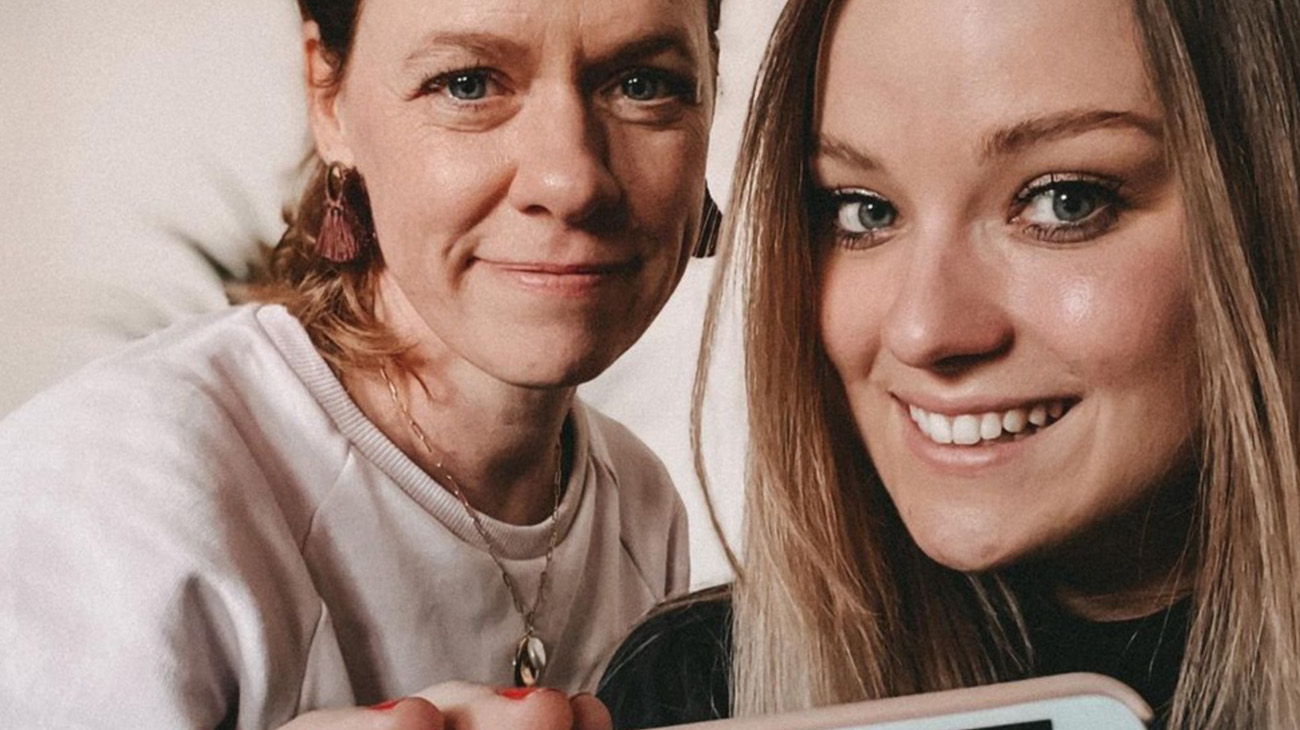 How to use the popular measure for influencer marketing – a practical example
Influencers who promote products in stories and feeds on their profiles on Instagram – that's how most people know influencer marketing in social networks. Content creators then receive a certain remuneration for this advertising, which they have previously negotiated with the respective company. But there are also other remuneration models in influencer marketing. These include affiliate marketing, for example. We'll show you what it is and how companies can use it using the example of the brand "Momallie" – a platform of two midwives for birth preparation, who are now also getting into online marketing.

What is Affiliate Marketing?
Affiliate marketing is a form of remuneration frequently used in influencer marketing, which is also referred to as "partner program" or "affiliate program". Ultimately, it means nothing more than that influencers, as publishers, are provided with an individual link by companies as part of this affiliate program. They can then provide this link to their followers as advertising material, who can then purchase the company's products.
For companies, because of affiliate marketing, it is then visible which sales were actually generated via the publishers from their affiliate network. What makes this special? The content creators are not paid a lump sum in advance; instead, it is performance-based, i.e. a type of performance marketing. The influencers receive a commission for each sale generated.

How does affiliate marketing work?
In an affiliate network in e-commerce, a distinction is made between different remuneration options. On the one hand, the affiliate partner is remunerated by the company on a pay-per-click, pay-per-lead (cost-per-lead) or pay-per-sale (cost-per-order) basis. Here it depends on which goal the parties have agreed upon for successful affiliate marketing on the part of the publisher. It is important that one already has a certain affiliate know-how.
Affiliate marketing can be implemented on social media as well as in the context of email marketing. Roughly speaking, affiliate marketing in influencer marketing can be broken down into 5 steps.
In the first step, the potential customers reach the affiliate link provided by the company with the help of their affiliate marketing networks via the influencers.
In the second step, customers click on this link on the social media channel and are taken to the company's own website, where they can take a closer look at the appropriate products.
In the third step, the website visitors make a purchase in the best case. The customers purchase the company's own products.
In the fourth step, customers are then sent the products from the company's own website.
In the fifth and final step, it is then possible to measure which customers were generated via which influencers. The content creators are then paid the previously agreed commission or affiliate marketing money.
Affiliate Marketing: Exclusive Insights from Momallie
Momallie is a platform founded by two midwives, Julia Brömsen and Jasmin Czech. On it, expectant parents can find all the information they need about their pregnancy, videos with the most important information and instructions for pregnancy gymnastics, as well as a guide that accompanies them through each individual pregnancy and postpartum week and provides relevant tips and tricks.
And where does the topic of affiliate marketing come into play? The two midwives have launched the so-called "Momallie Box". This is an exclusive package in which parents-to-be can find the most important essentials for pregnancy, birth and the postpartum period. So it is precisely this box that is now being promoted by various influencers on Instagram as part of online marketing – in the affiliate marketing system.
Two female influencers from the network were recruited to promote the Momallie Box in the form of an affiliate. For each box sold via the individual link as an advertising medium, the influencers received their pre-agreed remuneration. The most important thing about affiliate marketing in influencer marketing is that the most important component of this marketing measure is not lost: authenticity. Influencers should therefore not only have the highest possible click figures in mind when it comes to affiliate marketing, but also integrate the product they are promoting as authentically as possible into their everyday lives. This is the only way to make it possible for consumers to feel addressed by the application in the first place and to consider making a purchase. In the case of Momallie, therefore, the focus was on two female influencers who are themselves pregnant or have just had a baby and are using Momallie to prepare for the birth or the postpartum period. A network of other parents-to-be was to be mobilized with this advertising medium.

What do you earn through affiliate marketing?
The question of money is probably the most exciting for all parties involved in the affiliate network. The companies want to know how much they have to pay influencers, and the latter want to know whether they are doing themselves a favor as publishers with this compensation model. Influencers in affiliate marketing are paid according to individual performance. Ultimately, this is a win-win-win situation for this advertising medium. Companies as well as influencers and customers benefit from this marketing model.
Of course, the remuneration always depends on the rate agreed upon in advance in the affiliate network. Influencers therefore potentially have the opportunity to earn more money through affiliate as a publisher than if they had agreed on an upfront flat rate with the company. In return, however, they have to perform well. This then benefits the companies again, who receive a correspondingly high-quality performance from the influencers. By making their link available to the selected creators, they ensure that these generate sales. Another type of affiliate marketing is also lead generation. However, in this post we focus on generating sales. Another advantage for companies is that they only have to pay the influencers from the network for what they actually provide. Customers have the advantage that they receive a product via social media in the online store that solves their individual problem or makes them happy.