Social Media News December 2021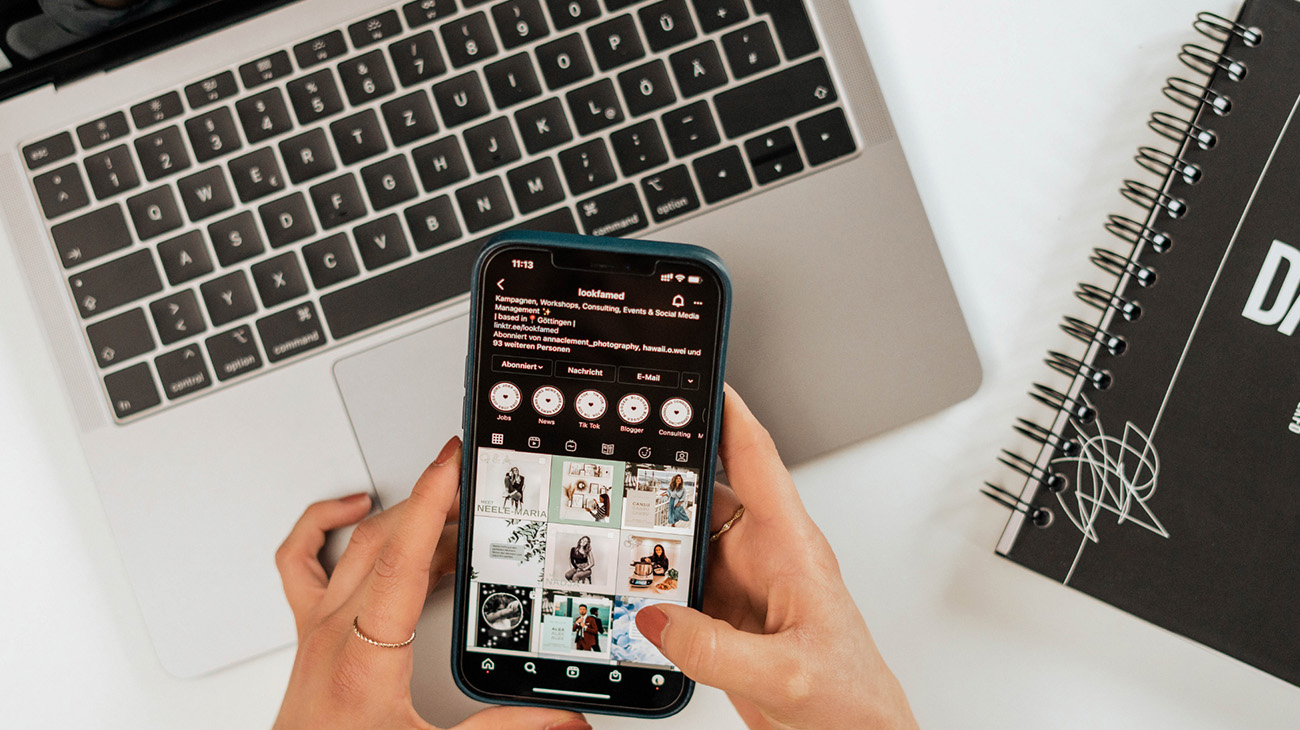 What's new in the social media world
The year is coming to an end, and even after the social media platforms surprised us with a lot of new topics last month, the users of the platforms can look forward to some new social media features this month as well. What can we expect from Instagram, TikTok & Co.

Instagram
Your turn Sticker
Many of us have probably already noticed that, especially at the end of the year, creators and private users want to share their highlights of the past year with the community. With the new "Your turn" sticker, the Instagram Story takes on a new meaning and strengthens communication and interaction among each other: users and creators can create a challenge and call on the community to spread appropriate content on the respective topic in their own Story.
First and foremost, this new feature is designed to increase interaction and strengthen the relationship with the community. But for this very reason, it is also a suitable way for companies to optimize their own content marketing and to build up and improve the bond with their followers.

Gallery Post
Since last month, it has been possible to subsequently edit gallery posts on one's own Instagram profile. Companies, creators and private users can easily edit individual images or delete individual images or videos from the post.
Especially for companies and creators this feature facilitates the daily work and makes it possible to adjust the content afterwards.

60 second stories
This feature is currently still in the test phase, but could soon be available to all users: 60-second stories. Stories are the most used feature on Instagram and also in influencer marketing – but until now, videos have been briefly interrupted after 15 seconds. Instagram wants to focus more and more on video content in the future – this feature completely confirms this.
Especially in influencer marketing, this feature is a great way to do successful storytelling, ensure simplified communication to followers, and implement social media campaigns in just one sequence.
However, it is still unclear if and when this renewal will be made available to all users.

Subscription Content
It's no longer a secret that creators make money in social media. Instagram Stories can already be published filtered and played out to a separate "close friends" list.
Instagram is now working on a new feature that will make the content of a Story available exclusively to paying fans. Creators will also have the ability to create highlights for fans who join at a later date.
Both creators and companies can show even more exclusive insights (for example, into everyday life) or share how-to content with followers and thus pass on added value with their own expertise and know-how. The own marketing is strengthened and implemented even more exclusively with the topic of social media.

Take a break
In addition to the function to ensure more exclusive insights for creators, Instagram is also working on a renewal to take a social media break more often. After this update, users will be able to set the "take-a-break" function and will be reminded at certain intervals to put the smartphone to the side or close the app.
Social media is now a very fast-paced world and filled with stimuli. This function contradicts the goal of keeping users on an app as long as possible, but on the contrary, it could also bring some advantages for influencer marketing and social media marketing. Users are presumably more concentrated and attentive during the time they spend in the app and absorb content from companies or creators more sustainably.

Text to speech
Reels are also constantly evolving and contributing to the development of the popular social media platform Instagram. Now users will be able to have an automatically generated voice read out a text they have introduced in the video. Here, users can choose between two different voices and change them in different ways using the "Voice Effects" function.
To what extent this function will offer added value for marketers and creators in the future remains to be seen.

TikTok
Users inside in videos
TikTok also surprises us with a valuable update at the end of the year. Until now, it was only possible to mention and link other users in the caption of a TikTok. Now TikTok has released the option to add this tag directly to the video.
The change seems to be very small at first glance, but it brings some advantages: The caption remains clear and tidy, especially if several creators are marked. In addition, the users have the opportunity to see the marks at a glance and can thus go directly to the profiles of the other creators.

Conclusion
After November had a lot of very valuable social media news in store for us, December saw the release of rather smaller updates. But even these new functions can bring some new advantages for companies and creators in the future. We are excited about what the new year will bring in terms of social media news and will continue to keep you up to date on a regular basis.