Social media for employer branding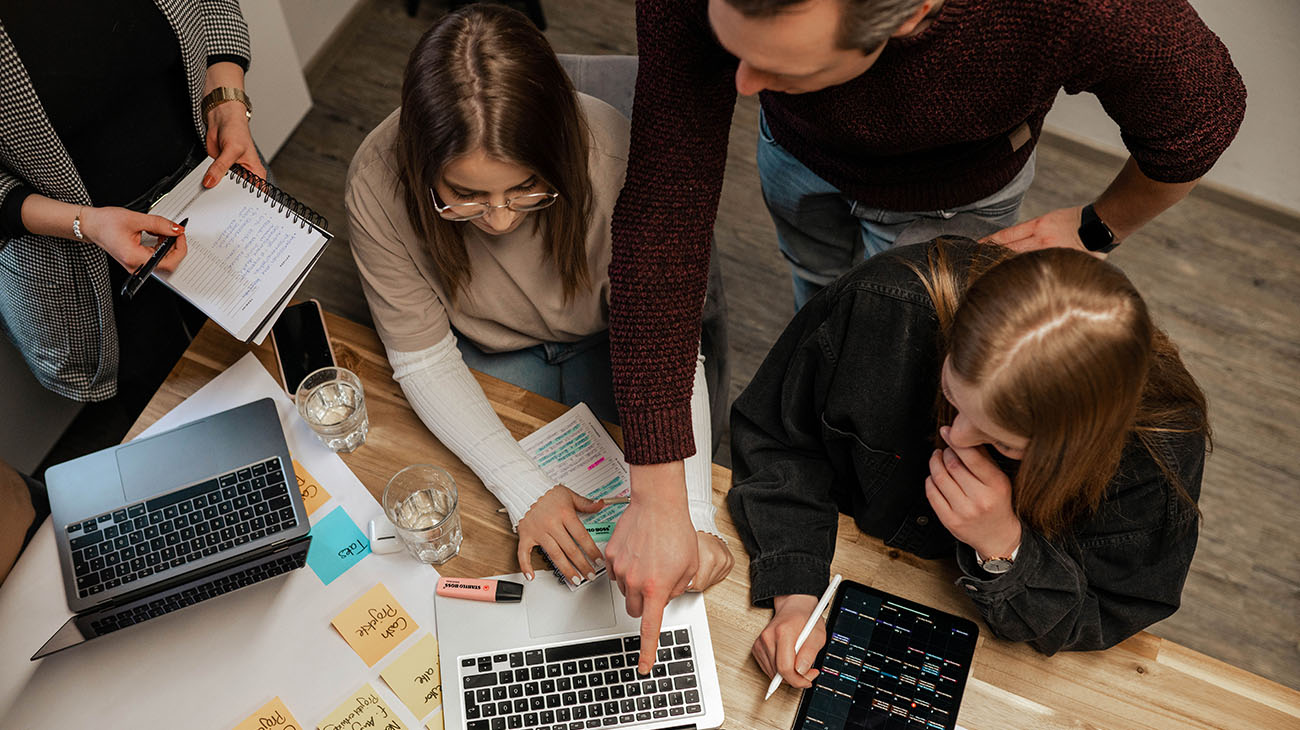 Why employer branding on social media is so important and how to implement it successfully

Employer branding has become an indispensable part of a successful company. But what exactly is behind it and what role do social networks play in presenting the company as an attractive employer? You can find out about this and valuable tips in this blog post.

What is employer branding?
Employer branding is a marketing strategy in which a company presents itself as an attractive employer both internally and externally (= external employer branding) as part of HR marketing. All the advantages that potential employees imagine a company to have and that existing employees feel are relevant here. Employer branding involves building up and promoting a company's image as an employer so that it can ultimately attract new employees and retain those already employed by the company.
The core of an employer branding strategy is the employer value proposition, the promise that an employer makes to its (potential) employees and should therefore always be communicated in HR marketing, but also in "normal" marketing. In this context, consistent and continuous communication is particularly important and useful.
Employer branding can have various goals that build on each other. For example, employer brand awareness can be increased, but also employer attractiveness and the application rate as well as the quality of applicants in the context of recruiting.

What role does social media play in employer branding?
While social media channels are not the only way to communicate the employer promise externally, they should be considered one of the most important communication channels in any successful employer branding strategy. This is especially true if the company's recruiting target audience is composed of individuals who belong to Generations Y and Z. The use of employer branding on social media makes it possible to pick up the young target group exactly where they are – on Instagram, TikTok and Co.
In social media, it is possible to present the company, the employer brand, and its employer promise in an authentic and approachable way and to provide other, exciting insights into the corporate culture in addition to the important facts and information. Prospective employees are then picked up in this employer branding process, informed and, at best, convinced at the same time. However, since many people move on social platforms with the intention of being entertained, it is highly important to sustainably inspire interest in topics such as jobs, work climate and environment through various formats with infotainment character. In this way, even latent seekers and passively interested people who are not actively looking for a new job can be picked up and convinced by the attractive employer brand.
Because all companies in today's working world should be aware of one thing: Above all, it is the employers who have to convince people about themselves, and no longer just the potential employees. Therefore, the presentation in the social networks should be implemented professionally and authentically with employer branding measures.

Advantages of employer branding in social networks
One clear advantage of using social media for employer branding is the low barriers to contact between potential applicants and the company. Direct messages, comments and story interactions make it easy for potential applicants to get in touch with a company that is perceived as attractive and to build up a bond. Fear of contact can be minimized through an authentic and approachable appearance, thus creating a direct point of contact for exchange and relationship building in the context of recruiting.
Furthermore, it should also be emphasized, especially in comparison to classic media such as TV or even print, that the integration of links to further websites or career pages can round off the employee experience. This makes it possible for an applicant to better satisfy his or her need for more information and thus, in the best case, to get in touch with Human Resources more quickly.
There are also significant benefits for retaining existing employees, because social media is rightly named that – it's social. They are meant for sharing, and by communicating employer content on social platforms, existing employees also get the opportunity to contribute. They can create their own employer-related content or share existing content. An appealing, attractive presence creates pride among employees, which can strengthen their bond with the company. At the same time, this also increases overall visibility, credibility and authenticity in external communications.

Which networks are suitable for employer branding?
The business platform LinkedIn is indispensable for successful employer branding, because this is exactly the target group that is important for companies. LinkedIn is the business network and should therefore also contain interesting and exciting business content. This platform serves for a serious company appearance and looks professional.
But in addition to the typical business platform, it is a great advantage to play on other platforms and position yourself there as an expert and employer. Instagram in particular is used to reach young and motivated people who are looking for an exciting job. Especially with the story function and storytelling approaches, the company presents itself authentically and approachably and can thus draw attention to itself.
Other platforms such as TikTok are also suitable for employer branding. As an entertainment platform, TikTok is suitable for presenting a different side of the company and presenting the corporate culture in exciting videos. But in addition to presenting the company as an attractive employer, videos can also be produced here that showcase the expertise of employees and thus demonstrate what the company offers and how it has built itself up.
One thing should be emphasized for all platforms: Due to the daily use of social networks by the focused target group and the entertainment character, the content that a company shares as part of its employer branding strategy is optimally integrated into the consumption of entertaining content. Thus, potential applicants can be regularly and unobtrusively provided with new content. Attention should also be paid to a uniform corporate identity across platforms in order to ensure recognition value. But be careful: under no circumstances should content be adopted from one platform for another without adaptation, as already briefly described above. Each platform works differently and may have different target groups. Therefore, always pay attention to which content pieces are shared where.

Our tips for employer branding

Target setting
Employer branding, like marketing measures, should not be implemented without a strategy. As with all other strategies, it is important to first be clear about the goals. Is it only about the appearance as an employer, should applications be generated or should the reach of the people reached be increased? The implementation should be adapted to the goals.

Values, vision and personality
It is also important to regularly communicate the company's values to the outside world and thus also stand out from the competition. Here, a company should clearly define its values as well as its vision and accordingly discuss what content should be communicated externally. It is important that the values, brand personality and also the vision of the company are communicated uniformly and consistently. Nothing is more harmful than ambiguous communication on different channels about the company.

Community Management
Community management also plays a very important role in employer branding. Here, value should be placed actively on any kind of interaction. A company should therefore be diligent about liking, commenting, participating in discussions and drawing attention to itself.

Internal Employer Branding
As already mentioned, internal employer branding is very important in order to present oneself authentically to the outside world, as one's own employees represent the company with measures. What do we stand for as a company? Who are we and what do we offer? Once these questions have been specifically clarified, communication and presentation to the outside world can begin with the help of a content strategy.

Conclusion
Employer branding is important for every company. Thus, it is important that an employer brand is based on internal communication and that the benefits are actively lived. Employees serve as brand ambassadors for the external measures and can thus play a major role in presenting the employer in an attractive manner. Once this has been successfully implemented, the employer branding should be taken to the outside world, thus convincing potential employees of its merits. Social media are a very valuable, helpful and free tool for building a strong employer brand. However, it should not be underestimated that social platforms are not the only employer branding arena.