This is how you make money with TikTok!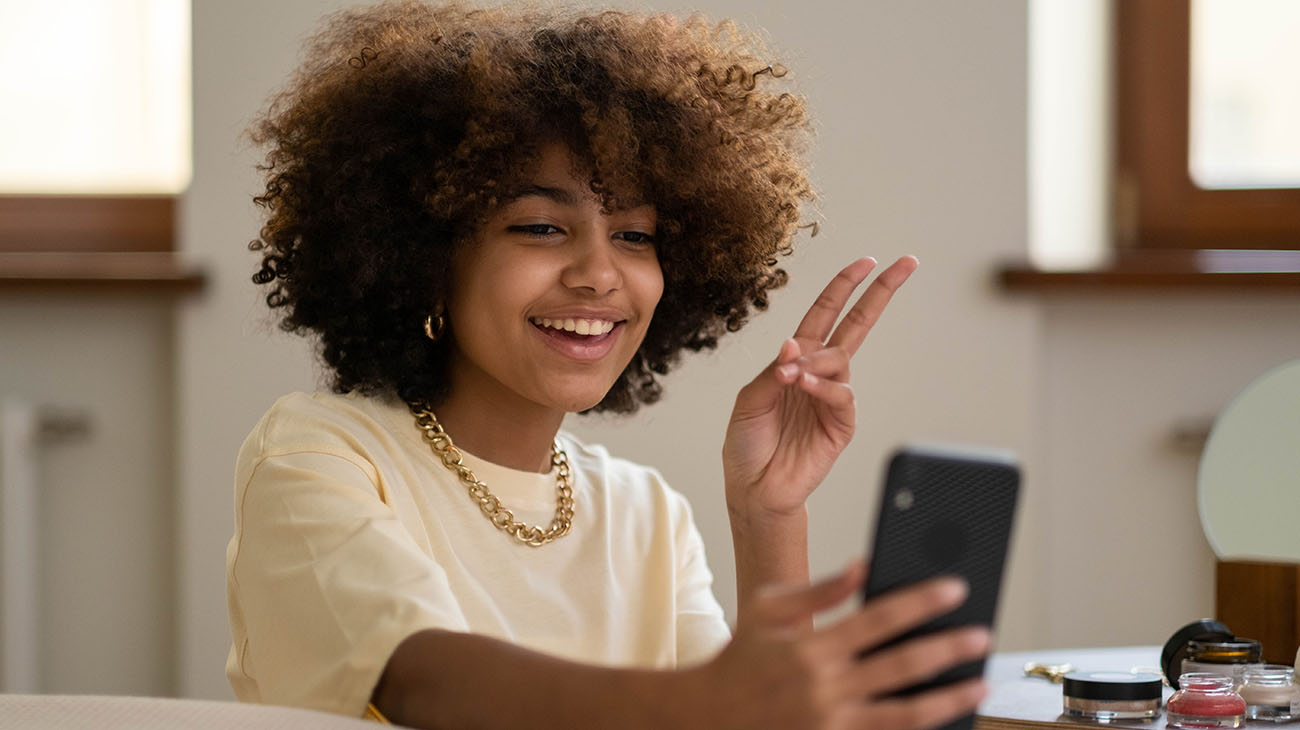 Earn money with your hobby? Here's how.
With 689 million users worldwide, the video platform TikTok is one of the most popular social networks, especially among the younger target group known as Generation Z (1995-2010). In Germany, the number of active users is 2.51 million. It is therefore no wonder that many people want to earn money with content on the platform. Charlie D'Amelio, TikTok's most followed person, has long made a living from her short videos. How other creators can turn their TikTok account into a lucrative source of income, we report below.
For reasons of better readability, we have decided on our blog to use the generic masculine for personal names. This is done completely value-free and has only editorial reasons. All forms of language naturally apply to all genders.

What are the ways to earn money on TikTok?
Influencer Marketing
One way to earn money on TikTok is through paid collaborations. Such influencer marketing usually takes place on TikTok in the form of videos that are marked as paid content. In this case, creators promote products or services and are compensated by a company for doing so. Of course, the compensation depends on several factors, such as the number of followers, the engagement rate, the type of products or services advertised, the number of videos produced, the industry, or the geographic location. In some cases, music is even advertised on TikTok, which the creator is supposed to use as sound in the video. The intention behind this is to increase the awareness of a song.
In addition, TikTok has for some time offered its users the opportunity to link online stores directly in the profile description. In the case of so-called affiliate links, the influencer receives a commission of usually five to ten percent per sale.

Livestreams
There is also the option to go live on TikTok. Of course, it's up to each creator how to design a livestream. The important thing is that it authentically fits the person and the content. For example, a classic Q&A is a good way to get closer to your community. During the live broadcast, creators can collect donations from their viewers. Users of the app can buy so-called coins. 100 coins cost the equivalent of about 1.09 euros. The purchased coins can be converted into virtual gifts that can be given to the creator during the live broadcast, similar to a tip. The creator can then convert the coins received into diamonds and have them paid out as real money at Paypal. In doing so, he receives about 80% of the earnings, which can range from 20 to 100 euros, depending on the number of followers and their loyalty.

Sell merchandise to the community
You don't necessarily need millions of followers like Charlie D'Amelio has to sell your own products to the community. Some creators produce their own merchandise with as few as 10,000 followers. From care products to food to clothing, everything is possible. Building a personal brand is enormously important here. Creators draw attention to their brand through videos in which the products are integrated. The connection to the creator alone creates an incentive for viewers to buy. An example of merchandise from a TikTok creator is the "Schmoki" merchandise from Rene Schmock. He successfully sells hoodies, T-shirts and Popsockets to his community.

The TikTok Creator Marketplace
The TikTok Creator Marketplace (TCM) is the official platform for business and creator collaboration. The function of the Marketplace is to provide TikTok partners with creative content and to offer influencers high-quality brand partnerships. It thus forms a point of contact for both sides. Creators receive invitations from business partners in the Marketplace app and can freely choose which collaborations interest them. The content is sorted into different categories so that companies can find the right creator more easily.

The TikTok Creator Fund
With the TikTok Creator Fund, creators receive money for their videos based on a variety of factors. The amount of the contribution depends on the performance of the video, i.e. the number of views and the authenticity of those views, the level of engagement with the content, and ensuring that the content complies with our community guidelines and terms of use. Approximately €270 million is what TikTok plans to allocate to the Creator Fund over the next three years. To be eligible for a portion of this sum, you must have at least 10,000 followers, have at least 100,000 video views in the last 30 days, and be at least 18 years old.
To become part of the Creator Fund, you need to apply in the TikTok app by opening the account settings, clicking on "Creator Tools" and then "TikTok Creativity Fund."

Conclusion
In conclusion, there are several methods to earn money on TikTok and TikTok itself even supports its users in earning money through the Creator Marketplace and the Creator Fund. However, it is also important to note that when producing TikTok videos, the focus should never be on money, but on having fun. Our influencers/TikTokers from Lookfamed have also adopted this philosophy. Nicolette (@nicolettevlogt), for example, likes to share funny situations on TikTok and has already built a community of 55,000 followers. Lara (@laraflat) and Rene (@reneschmock) also delight their followers with entertaining short videos. They have all turned their hobby into a source of income, and with these tips, other creators can now do the same.