How to run a successful Black Friday campaign!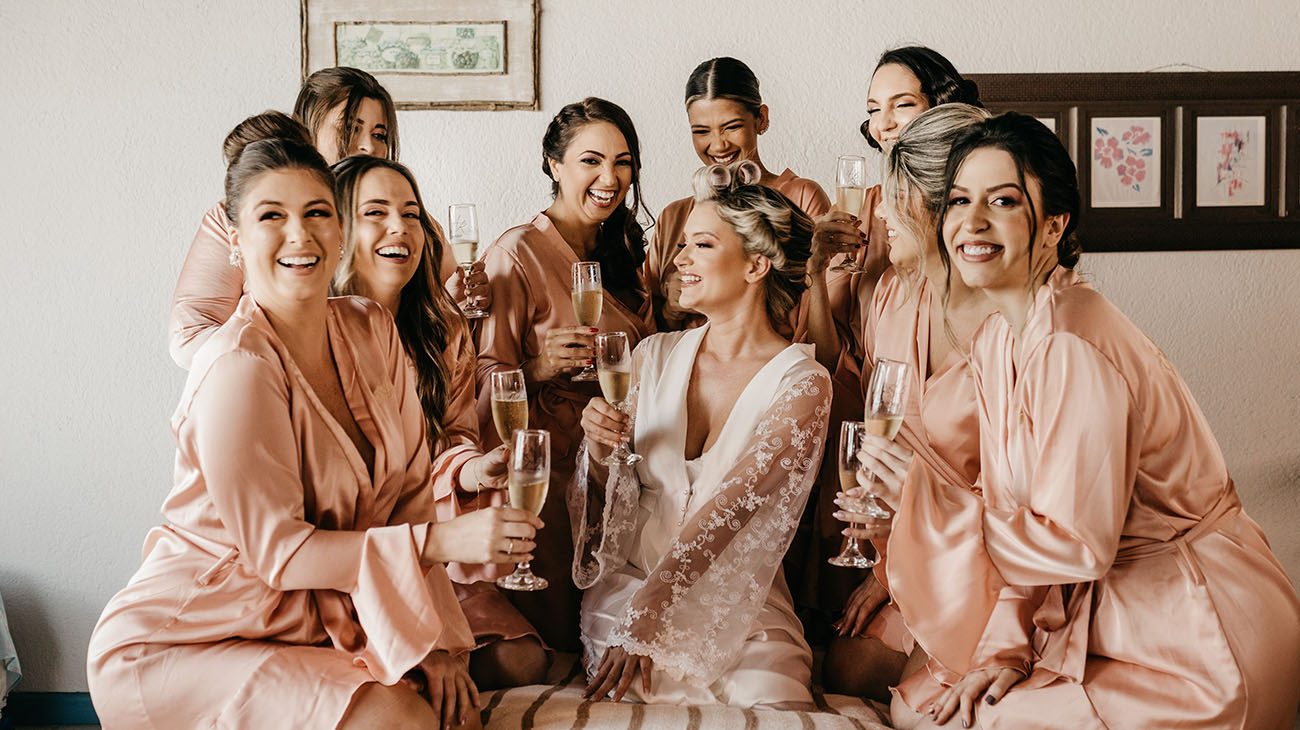 For companies, Black Friday is the day with the highest sales in the entire year. For this very reason, it is all the more important to present yourself and your company individually and to stand out from the crowd in order to generate as many sales as possible.
It's the day everyone looks forward to all year: Black Friday, a day full of offers and discount codes. But for companies in particular, this day is a difficult challenge to convince potential customers out of the sensory overload and win them over for themselves and their products. Together with our Head of Campaign, Marie Walowsky, we explain how to create the perfect Black Friday campaign.
Marie is our Head of Campaign Management and has been part of the Lookfamed team since the end of 2017. Together with her team, she advises our clients on a successful influencer marketing campaign and supports them in finding the right influencer and implementing the campaign.

What is the most important thing for a successful Black Friday campaign?
"Every company should be aware that Black Friday or Black Week is overloaded with offers, discounts and campaigns on social media channels.
The community these days, after a few years of Black Friday upswing, already starts this time with a certain expectation. That's why it's so incredibly important for companies to position themselves individually and thus stand out from the competition," says Marie Walowsky, Head of Campaign Management at Lookfamed.
It is very important to stand out from the competition in this week and stand out from the crowd in order to be actively noticed by the community and convince them. A creative concept helps to anchor in the minds and, in the best case, to continue to be remembered even after Black Week.
Increasing sales figures is the top priority for the entire campaign. The focus is on performance: the aim is to sell.
"Of course, many companies have the potentially high sales figures in mind first and foremost. But the branding effect should also be taken into account in a successful Black Friday campaign. The goal is to differentiate one's own products or services from those offered by competitors and to anchor oneself in the minds of the community through individuality and creativity," says Marie Walowsky.

Keyword: individuality, authenticity, creativity
Most Black Friday campaigns are implemented in the Instagram story. To stand out from the crowd, it is a good idea to implement the campaigns in a different form, for example, as a creative and unusual post or with the new Reels function.
"Companies should have the courage to post individually to get the most out of their campaign. Stories in combination with postings can achieve even more than stories alone. What will resonate best with the community depends entirely on the company and the product. But influencers are happy to combine their Black Friday campaigns with their creativity and add value to their followers, giving them the opportunity to embed the campaigns in people's minds."

The top 3 tips for the successful Black Friday campaign
Be brave and stand out from the crowd
The campaign can bring the greatest success if it stands out from the crowd and you present yourself as a company individually. For example, a riddle or a quiz that the community has to solve in order to get the discount code is a good idea. This strengthens the authenticity and interaction between the influencer and the community.
On Black Friday, the winner is the one who differentiates himself. Another way to stand out from the competition could be to schedule the campaign on other days. Here, for example, it is a good idea to run this a week before Black Friday and offer added value to the community before the sensory overload will take place. Some companies also extend this campaign backwards to reach followers when the competition has already passed by..

Preparation is everything
Preparing for a successful campaign takes up most of the time of the entire process. So it pays to start planning early enough to ensure a smooth process.
Companies should therefore make sure to start searching for the right influencer early enough. In addition, active collaboration with the influencer should look at how the campaign can best be implemented in order to generate success.
These processes take a lot of time and should therefore not be underestimated. In addition, a buffer should be planned for unforeseen events.

Use social media
Social media platforms offer the best possible way to spread information quickly and widely. So what better way than to run the Black Friday campaign through social media channels?
Here, it is important to find the right influencer and to prepare and implement the campaign together with him or her, and to review it afterwards. In addition, it is a good idea not to run this campaign on just one platform, but to consider several channels at once.
Should every business participate in Black Friday or Black Week?
In principle, Black Friday is seen as an optimal opportunity to boost sales figures and generate a high turnover. However, the company's overall strategy should not be overlooked.
What is the sales strategy outside of Black Friday and Black Week? If a company offers a lot of discount codes throughout the year and customers use them regularly, it is harder to reconcile the Black Friday campaign with the holistic corporate strategy.
For companies where codes are more of an exception, Black Friday is very suitable to offer something special to its customers and achieve high sales on this day.
Companies should therefore decide for themselves how the entire Black Week can be combined with the holistic strategy.

Conclusion
In summary, Black Friday and Black Week campaigns are a suitable way for companies to increase their reach and generate good sales. However, the focus should not only be on sales figures. The topics of branding, timing, authenticity and exclusivity should also be taken into account in order to achieve success with Black Friday.