How to finally generate the reach you want with your business account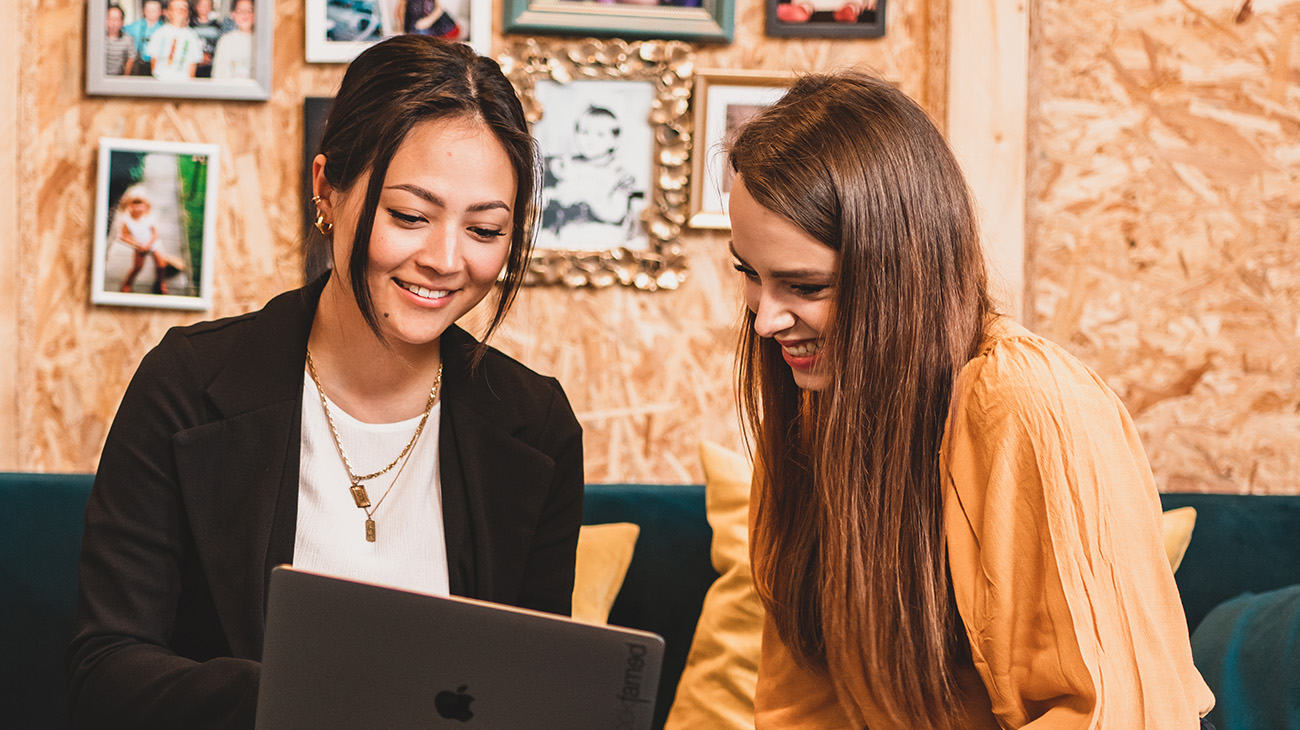 It's frustrating: producing and preparing content on social media takes a lot of time and passion, and in the end, the post, story or moving image only gets a small number of likes, little interaction and the impressions also leave something to be desired. But how can we encourage our community to increase our reach and support your posts?
Why is reach so important?
The reach indicates how many people the content is played to on a social media platform. This is used to measure and analyze the success of a campaign or a posting, for example. A high reach is essential to be successful on social media and to reach a large number of people with one's own profile. It is also important to reach the right people and thus develop a target group that actually considers the content or, for example, the services or products offered by a company to be interesting.
How do you develop the right content for social media marketing?
Authentic, up-to-date and relevant – these are probably the most important characteristics for producing successful content on various platforms. We all know that the content should offer added value to the users or followers and that each individual should take something away from it. Quality content that remains personal is probably the most important tip here.
In the diverse and fast-moving world of social media, users primarily follow accounts whose content they like – but actively following and possibly even interacting with these accounts only happens when the individual personality appeals to and convinces them. The first impression is therefore the content, but the character decides whether the profile can inspire and remains interesting in the long term.
In order to find out which content is the right one, it is essential to understand your followers and to put yourself in their shoes. With this insight, the ideas come naturally. In addition, it should be noted that the strategy must be planned sustainably and holistically in the marketing in order to generate long-term success and at the same time leave room for spontaneity.
So the recipe for success in achieving high reach (and long-term appeal) is inspiring and creative content that adds value.
How do I increase my range now?
So now that the social media strategy has been planned and finalized, it is important to generate a high reach. But how does this work best?
Regularity
The motto here is: Regularity is rewarded! In addition to inspiring and value-added content, it is especially important to provide followers with content on a regular basis. In the best case, for example, a post or a video should be published daily to attract the algorithm to your own page.
Constant optimization
It is also important to constantly optimize and change content, posting times, and touch points such as hashtags so that a routine does not develop. A lot of time should be invested here to regularly adjust habits. Through various tests, it becomes clear which times, hashtags and format are most popular.
Interaction
The reach can be increased through active and regular interaction. Community management is the key to convincing followers and new users on the one hand and retaining existing ones on the other. On the other hand, the reach is rewarded through, for example, links or active commenting and liking of similar posts on other accounts. This expands the target group and makes more users aware of the content and the profile – the authenticity and closeness is preserved.
Ads and advertisements
In order to generate the maximum reach, accounts cannot avoid paid reach in the form of ads or general advertisements. Here, the target group to be reached is determined in order to convince the right people of one's own account. Here, too, the content must be adapted to the users in order to achieve the maximum reach.

Reels, Reels, Reels
It's no longer a secret: short videos are the perfect opportunity to generate reach in no time. So what better way to include this simple option in your strategy? Reels (this also applies to TikTok, by the way) are simply produced and edited short videos that enhance your own profile. The people behind the accounts show another side of themselves and thus strengthen the aspect of authenticity and creativity. Reels have the advantage that they do not require a high-quality production to go viral. A simple, creative and inspiring video is all it takes to reach users and increase the reach.
If the reels reach the range that an account needs, the rest of the account will be rewarded with them as well.
Conclusion
Generating reach is not that easy, but if you follow these tips and tricks, you will be at least one step ahead of most users and competitors! Even though social media is spontaneous, creative and authentic, there are some methods to boost and support a high reach. Above all, inspiring and high-quality content that appeals to users and offers them added value should be published regularly. One increasingly important way to achieve high reach is through short videos. With Instagram Reels, TikTok or YouTube Shorts, users can quickly and easily consume content and profiles can reach a lot of people in a very short time.