Which short clip format is in the lead and how they differ from each other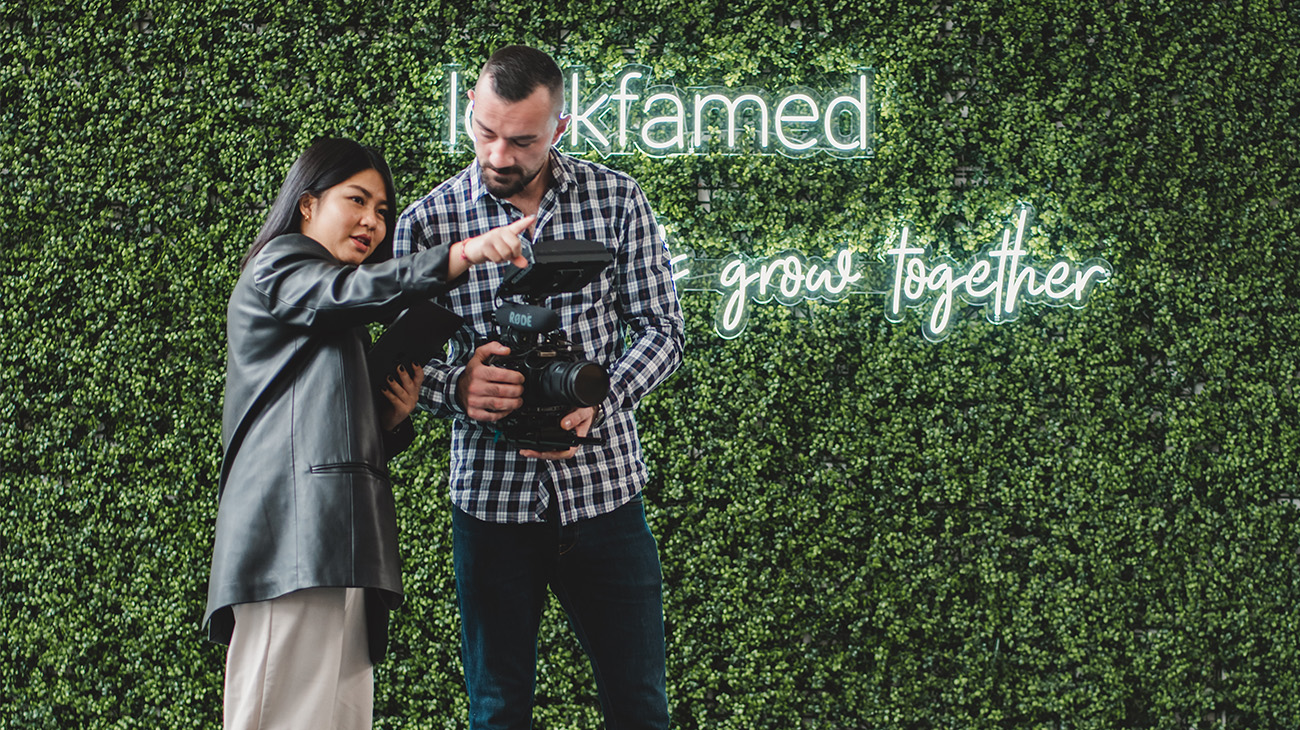 We all love them: entertaining short clips on various social media platforms. What wasn't even known a few years ago, nowadays it's hard to imagine the industry without it. TikTok started the hype of entertaining, creative clips that usually lasted no longer than 15-30 seconds. But competitors quickly followed suit, and Instagram launched Reels, a format that closely resembled TikTok clips. After some time, YouTube also gave its users the option to produce and publish short videos. However, even though all three formats are very similar, there are some valuable differences. But the most interesting question is: Which of the formats is ahead?
What makes the short clips so popular?
Reels, TikTok, and YouTube Shorts have given the social media world options to produce vertical short clips, most of which are accompanied by music, filters, and effects. The message is the same everywhere: the short clips should entertain, provide creative content, and users want to consume many different videos in a short time.
So on the one hand, short clips are so popular with users because they inspire, entertain, and make the world a better place for a moment. Users absorb a lot of input in a short amount of time and never feel like they're missing anything – unlike videos that are a few minutes long.
In addition, the short clips can be recorded and edited quickly and easily, and above all directly in the respective app, and can be published directly. The formats offer users a lot of options for customizing the clips, adding music, recording or editing voiceovers, and adding transitions.
What makes each platform different?
TikTok
The hype around short clips started with TikTok and has remained until today. What's special about TikTok? The short clips are played immediately after opening the app and users can start scrolling through them right away. Another special feature is the possibility of an enormously high reach. On TikTok, every clip has the chance to go viral. The chance is independent of the creator's size or location. Because the community is very active here, producing videos themselves but above all diligently liking, commenting and sharing with friends, trends emerge that can also be transferred to other platforms. The challenges in particular encourage users to produce their own content and publish it on a particular topic. In addition to the option of consuming videos, there is also a sophisticated Discover area. Here, users can look for inspiration, get to know creators, and find clips on specific sounds.
TikTok has developed considerably in recent times and now even offers its users the option of producing and publishing content up to a length of 5 minutes. With this, TikTok is also adapting to the other platforms in order to optimize the moving image and enable longer content.
TikTok has developed considerably in recent times and now even offers its users the option of producing and publishing content up to a length of 5 minutes. With this, TikTok is also adapting to the other platforms in order to optimize the moving image and enable longer content.

Reels
After TikTok became so successful, Instagram followed suit and launched Reels: Instagram's short clips thus offer very similar functions to TikTok. Instagram has the advantage of a diverse platform that offers in just one app what is possible on other platforms. Instagram is at the top of the list in terms of the variety of options. However, the focus has recently been on the feed, Instagram stories, and reels.
The difference to TikTok is that the reels can be found in a separate tab and are only consumed here. In addition, creators of reels can decide whether they are also published in the feed or only in the reels tab. The advantage over TikTok is that the reels are not only shown to general users, but also to followers in the feed. The possibility of going viral with these short clips is also enormously high with the reels. The algorithm knows which content the user is interested in and shows precisely these videos.
It is the editing features that distinguish Reels from TikTok. TikTok offers a wider range of options than Reels and thus promotes the possibility of more individual videos. But even here, the Reels keep following suit and enable new options – for example, the possibility of duetting clips and thereby increasing the range.
After many watermarked TikToks were found on Instagram, Instagram decided to support mainly the reels that were created, edited and published directly in the app. This encourages the creators to produce the reels directly in the app and not just to use the TikToks again.
One big difference to TikTok is that the app clearly focuses on the three formats that make up Instagram. TikTok, on the other hand, has so far only offered its users the option of moving images and has thus clearly set the focus.

Youtube Shorts
YouTube is the largest and most popular video platform and search engine – so it was only a matter of time before YouTube also integrated the short videos. So now there are the "YouTube Shorts". These are modeled on Reels and TikTok in terms of options and possibilities. There is also a separate feed with vertical short videos, similar to Instagram.
The short videos can be up to 60 seconds long and can also be produced, edited and published directly on the platform. Here, too, the aim is to produce entertaining and creative content and to convince users. YouTube shorts are ideal for YouTube users who want to try out their own styles, topics, and ideas and adapt them to longer videos afterwards.
The editing functions are similar here as well: users can select music, add effects and filters, and make individual edits. YouTube has one major advantage when it comes to music: The platform works with various music providers to offer users and creators a wide variety. It is therefore possible to use these sounds, which are available, for the YouTube shorts as well.
Which platform will take first place?
All three formats have the same goal: vertical short clips that entertain and inspire users. This encourages creativity and even users who have not yet worked extensively with video production use these functions to share such short clips, as the handling here is kept simple. But above all, it is possible to try out, place new content and simply create and edit professional videos.
At the moment, TikTok is probably still in first place with its functions, because the platform focuses precisely on these short videos, while other formats continue to receive a lot of attention on Instagram and YouTube. But it remains to be seen to what extent YouTube and Instagram will optimize the short videos to give users the same feeling as TikTok does.
Instagram in particular is and remains the most popular social media platform on which most creators and companies are active and can optimize and expand their content with reels.