META VERIFIED – IS THE BLUE HOOK WORTH THE INVESTMENT?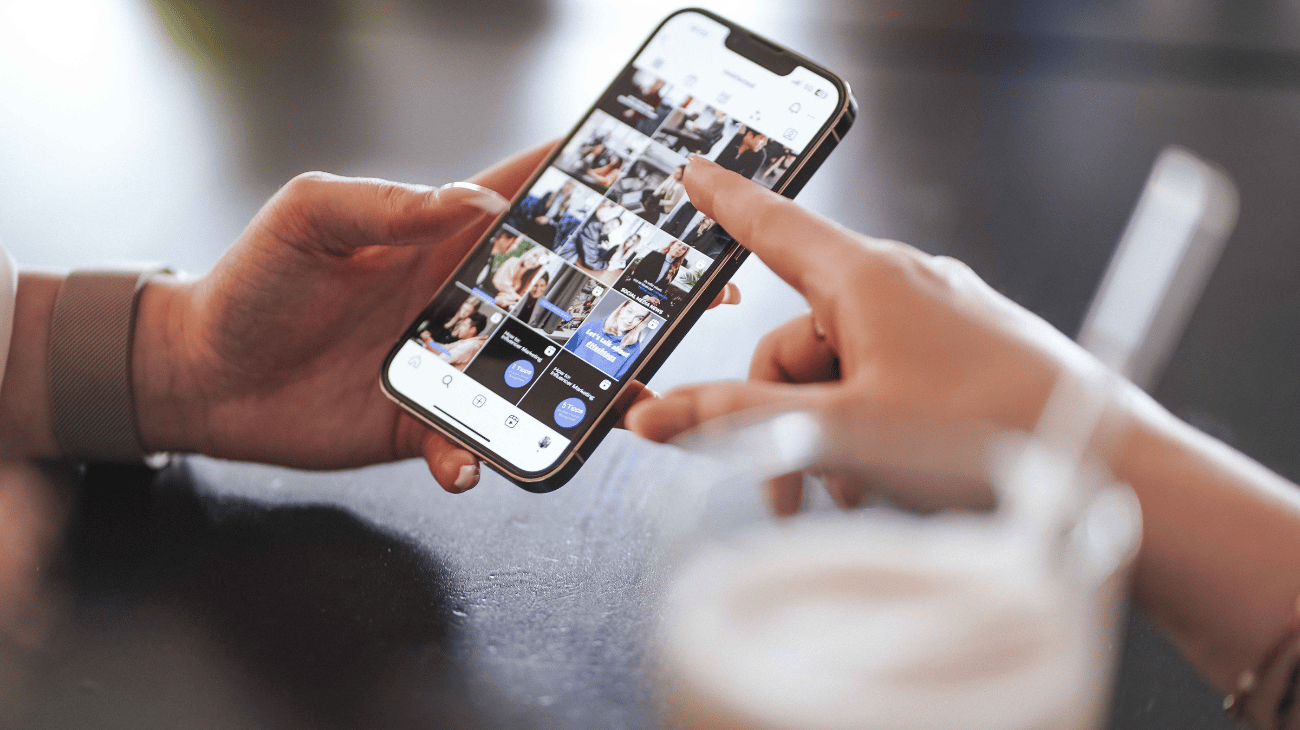 Meta Verified: New options for verification and support on Instagram
About a month ago, Meta Verified was introduced as a paid model. For a monthly fee, Meta Verified users can purchase various benefits, including the coveted "blue check" for account verification and extended customer support. The monthly fee for Meta Verified is currently €16.99.
To purchase Meta Verified, users:inside can log in to their account settings and select the appropriate subscription. It should be noted that account verification may require additional proof of identity.
This introduction of Meta Verified underscores Meta's efforts to provide users with more control over their accounts and improved communication. It provides an additional security measure and builds confidence in the authenticity of profiles on the platform. With Meta Verified, users receive an exclusive membership that provides them with enhanced features and support.
The Blue Hook – Prestige or Benefit?
The idea of obtaining verification through financial means rather than through outstanding performance may seem unusual at first glance. But what advantages can result from this?
For Creators – New Perspectives
Content creators make their living on platforms like Instagram and others, so it's understandable that they want to take advantage of everything available on their main platform. However, it is crucial not to just rest on the blue hook, but to continue to deliver high-quality content and offer added value for followers.
The crucial support for Creator:inside
Content creators play a critical role in the digital world, using their creativity and unique perspective to create content that inspires and entertains millions of people. Platforms like Instagram offer these artists the opportunity to turn their passion into a career.
In doing so, the "Blue Hook" is a coveted symbol that gives them additional credibility and protects their profile from imitators. However, it is important to emphasize that this hook alone is not the secret to a content creator's success.
The key to long-term success lies in the continuous production of high-quality content. This means always coming up with original ideas, creating engaging visuals, and interacting with the community. Only in this way can followers be retained in the long term and new target groups developed.
The improved customer support offered by the subscription model is a valuable tool for content creators. It ensures that problems and concerns are dealt with quickly and efficiently. This is especially critical in situations such as the unjustified suspension of a profile. The support allows creators to focus on what's important: their creativity and the production of high-quality content.
Our conclusion: The Blue Hook is not for everyone, but for many a sensible investment
The introduction of Meta Verified signals the serious commitment of platforms like Instagram to the concerns of the creator community. This step strengthens trust in the platform and creates a safer environment for creative development. The further development of this innovation and its added value for content creators remains exciting to see.
Although the possibility of acquiring a Blue Hook may seem questionable at first glance, it is perfectly understandable for creators with a large reach. Instagram is the main source of income for many of them. It's perfectly justifiable to invest in these benefits, as they allow creators to realize their full potential and further expand their presence and influence on the platform.
A tip from Lookfamed Management
Our Head of Creator Management Selina recommends targeting the benefits of the Blue Hook by continuing to create high-quality content. The Blue Hook is a door opener, but content is the key to long-term success.
Overall, the introduction of Meta Verified shows that Instagram is taking the needs and demands of its creators seriously. The future of this model remains exciting, and we at Lookfamed will be following developments closely.