How LinkedIn Marketing Works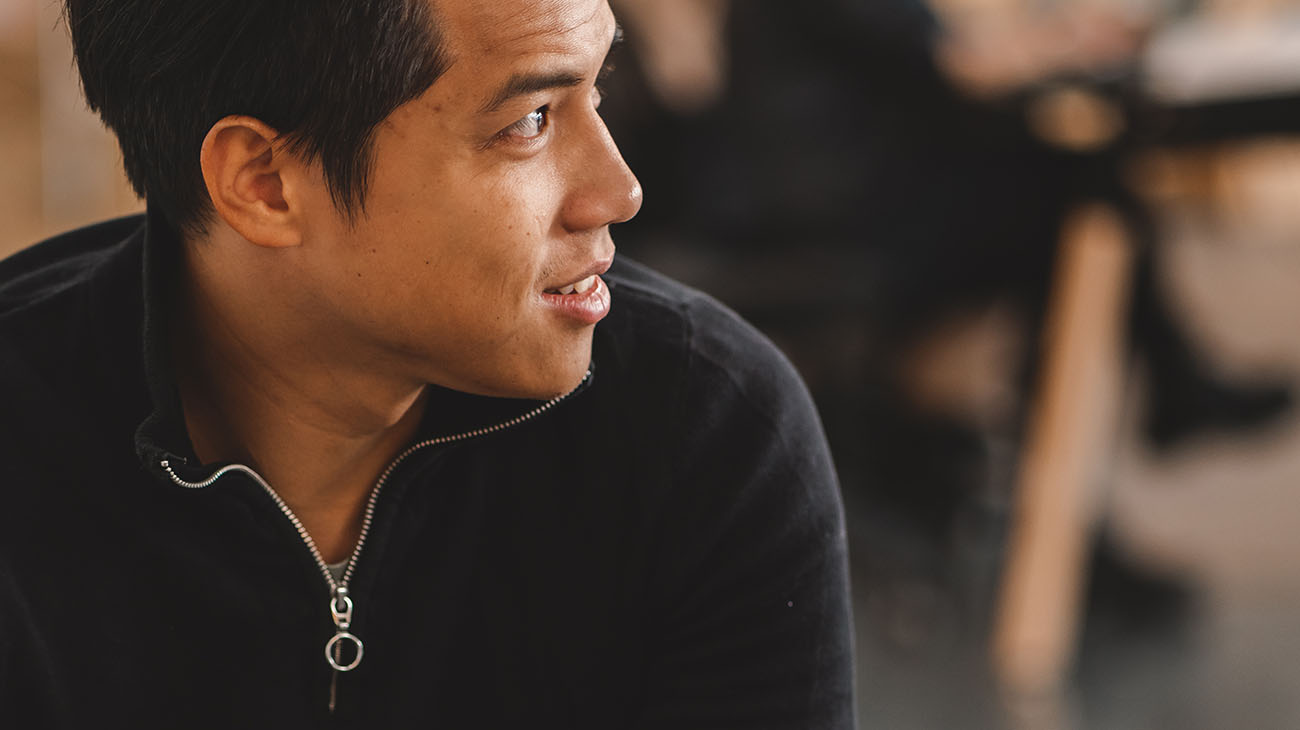 LinkedIn is THE platform when it comes to jobs and careers. In the B2B sector, it is even one of the most popular social media platforms. Whether it's for making contacts, searching for a suitable company, or even as a supplement to one's own application – there's something here for everyone. What is important for companies in the context of LinkedIn marketing and how the best strategy can be found, you will learn in this blog post.
For reasons of better readability, we have decided on our blog to use the generic masculine for personal names. This is done completely value-free and has only editorial reasons. All forms of language naturally apply to all genders.

Before you start with LinkedIn marketing
As with any other marketing strategy, it is important to think about the goals and the specific character of LinkedIn in advance and to get to grips with the platform in general. Especially for B2B, LinkedIn offers good opportunities to start successfully. There are three key approaches to attract the attention of potential decision makers, increase brand awareness and effectively generate leads:

Content marketing
Everyone has probably dealt with content marketing at some point. Content marketing, as the name implies, involves the content that is to be played. Can you use content from other sources to play it out on LinkedIn? For example, blog articles are a good option here, or updates on relevant news – anything that adds value to the community.

Networking in groups
LinkedIn groups are for making contacts and establishing brands or companies as experts in the respective field. Even before posting for the first time, you should look at different groups and try to make first contacts.
In addition: the groups are also a good way to get inspiration from competitors.

Ads
As we already know from Facebook, there is also an ad manager on LinkedIn. It has a similar structure and is easy to use. As a business owner, you should select certain topics in order to feature content in the form of ads (the offers here range from sponsored content, a normal ad in the feed, to a sponsored email that is sent directly to the inbox of potential prospects).
The most important thing on LinkedIn is the tone. Since we are on a professional platform here, the choice of words should be adapted here. Authentic and uninhibited, but still serious, is a good way to gain traction here.
Furthermore, it is important to understand the LinkedIn algorithm. This follows a 4-step process in which the quality of the post and the network is assessed. Quality comes before quantity, especially on this platform (which still means that the postings should be published regularly). Here it is especially important that the relevance of the posts is not forgotten and brings added value to the followers. LinkedIn itself advises the use of hashtags to play into the algorithm's cards and to be able to profit from this. But how do I create the strategy for my successful LinkedIn marketing and what do I have to consider here?

The LinkedIn Marketing
1. Create company profile 
To appear as a professional company, you first need a company profile. The famous first impression counts: Here, the core brand values should be reflected and a brief overview of the products or services offered should be visible.
Especially for the start, it is important to build a loyal community – and where is the best place to start, if not with the company itself? Encourage colleagues and employees to follow the profile and, at best, to list the company as an employer in their own profile (the profile will be linked). Use this support to start and build a LinkedIn community.

2. Showcase
To expand the company profile, LinkedIn offers an extra function of up to 10 focus pages. Here, individual reports of the company should be highlighted and different target groups should be addressed with specific content. Users can follow these pages as well as other pages and in their own profile they are displayed as sub-pages.
The important thing here, especially for those who opt for the extra pages, is to fill them with content on a regular basis.

3. Individual and external content
LinkedIn likes it when self-created content is produced and posted. Users stay with their own content on the platform and do not have to switch to another platform. This is good for LinkedIn as a platform and also for the company profile. This lowers the inhibition threshold to study content carefully and, in the best case, to react to it.
Here again, it's a case of offering added value with your own expertise.

4. Employee marketing
Employees are the best means of presenting content and the image to the outside world. Employees should be encouraged to be brand ambassadors on social networks, thus building trust in the brand and the company.

5. Groups
As mentioned earlier, the groups on LinkedIn play an important role. Here you can join existing groups or create one yourself to provide industry-specific content. This group should be related to the company and the target group. The company gets attention and positions itself as an expert. They are also a good way to maintain contacts and make new ones.

6. Video content
As on other platforms, video content is very popular here. To distract from the stressful workday, videos are a great way to relax and listen to news and knowledge. The videos could either be created directly on the platform via the video icon or uploaded from the library. A special advantage: the automatic playback brings attention and captures the interest.

7. Analytics
In addition to high-quality content, the ability to analyze the results is particularly important for company profiles on LinkedIn. Here, LinkedIn draws the most important insights from the posts, to the visitors or also to the followers. A regular look at this helps to publish exactly the content that is most popular.

Conclusion
LinkedIn is one of the most important social media platforms for companies. It offers very great potential in different industries and unfortunately still doesn't get as much attention as Instagram & Co. Almost one in three working people is registered on LinkedIn – and it's getting more and more.
The focus of the platform is on person-to-person communication and is authentic and approachable. Companies should use LinkedIn to present and position themselves as experts and also as an attractive employer and to engage in interesting exchanges with colleagues from the same industry. Once companies engage intensively with the platform and listen to the interests of the community, the platform has great potential to successfully improve the company's image in the long term.