Live Streams for Creator Campaigns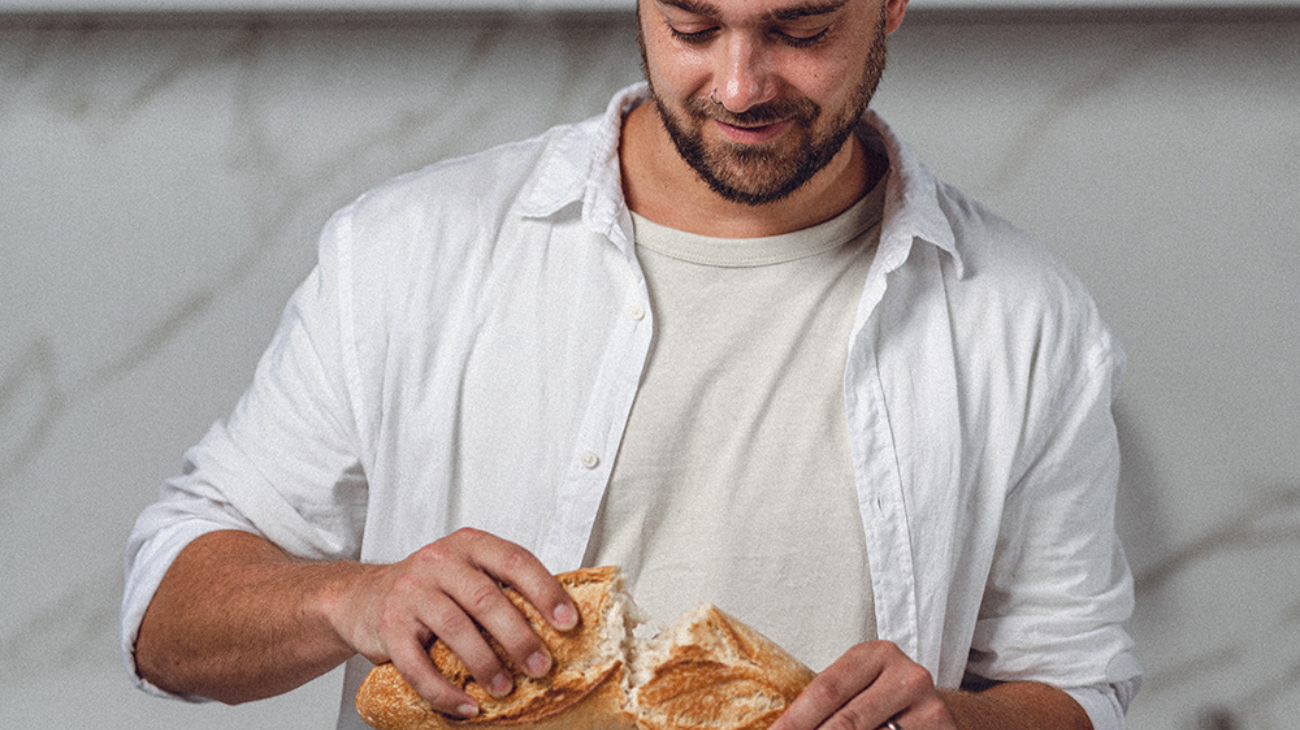 How live content on Instagram & Co. gives your brand even more attention
Instagram introduced the Instagram Live (IG Live) format back in 2016. Nowadays, it is increasingly used in the context of influencer campaigns. In this post, we'll show you why this has advantages, how companies can be even more successful as a result, and what such a campaign looks like in practice.
Why Live Content?
The idea behind live content, both on Instagram and on YouTube and TikTok, is that users can go live via the respective platform and thus connect directly with their fans or followers.
Through Instagram Lives, creators show themselves close. They stream their videos directly from their private surroundings, for example from the kitchen or their own living room. Here, creators can exchange ideas with their followers, answer their questions, or find out what topics their followers are interested in. It is the followers who directly determine the content of a streaming session. Through their questions and interaction with the creators, Instagram users direct the events of the live stream. This has already led to entire Q&A sessions that have lasted several hours.
With Instagram Live it is possible to go live for up to 4 hours. Afterwards, you have the option to make the recording visible in your profile by sharing the live stream via IG Video after 24 hours. After that, the stream is available for one's followers and can be viewed at any time.
Instagram Live – The new form of acquisition?
With Instagram Live, companies have gained a powerful tool. Any company that is active on social media and has a modern social media strategy knows how much work, time and money planning and implementing a campaign can take. Even content production is an issue in itself. Instagram Live offers companies the opportunity to get in touch with their customers or potential customers in a different way.
But "going live" should also be well planned, because not every time is equally attractive. Especially in the evening hours, many users use Instagram. Going live during this time offers the best conditions for reaching as many people as possible with your own stream. As a company, you can quickly and unconventionally communicate current topics of the company, report on innovations, announce products and present special functions.
In the live streams, the company can invite experts or brand ambassadors who make the company or brand more tangible and highlight the brand character in particular. Elements can be included in the live stream that would simply go beyond the scope of another format such as Instagram reels or a short video or photo in the feed. These include, for example, product features, combination options, tips and tricks, or simply special uses that are not entirely obvious.
It's not just for the general appearance of a company that it makes sense to rely on live formats from time to time. In the context of collaborations with influencers, it also makes sense to use other formats in addition to stories, posts and reels – such as live content.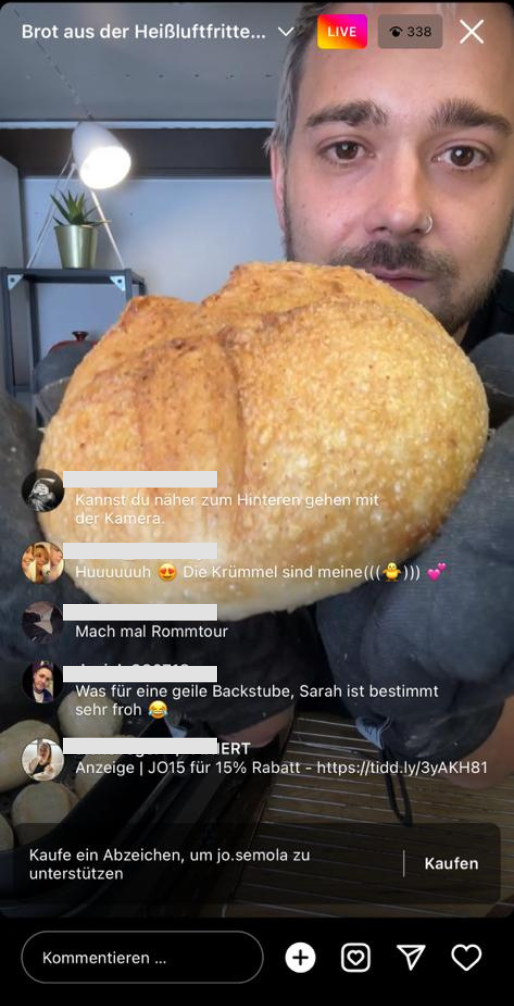 This is exactly what our exclusive creator Jo and the kitchen appliance manufacturer Ninja have implemented together. On the morning of the implementation of the live stream, it was announced in the Instagram Story, so as to mobilize followers in advance and draw attention to the event. In the evening in the live stream, Shark's products to be promoted and Jo's main topic of the channel – baking – were then connected to create the optimal fit for the community. At the same time, Shark was out in the comments section of the stream to answer any questions visitors might have.
In total, the event went on for 30 minutes – with incredible results. A reach of 65,000 was achieved, and total impressions were as high as 130,000. By choosing a suitable creator with a good community and an authentic brand fit, the live stream up to Ninja and the two featured products became a huge success.
For even more insights on the campaign, check out our Success Story.
Conclusion
The added value of Instagram Live is clear to see: If the demand among users remains as constant as it is, many more possible uses are conceivable for the future. From the broadcasting of events, concerts and entire programs, to self-produced series and news, there are virtually no limits to the social media live format. Especially in the context of creator campaigns, however, it is possible to think beyond the classic use of stories and reels and consider possibilities such as live streams.