LinkedIn audio events – long-term feature?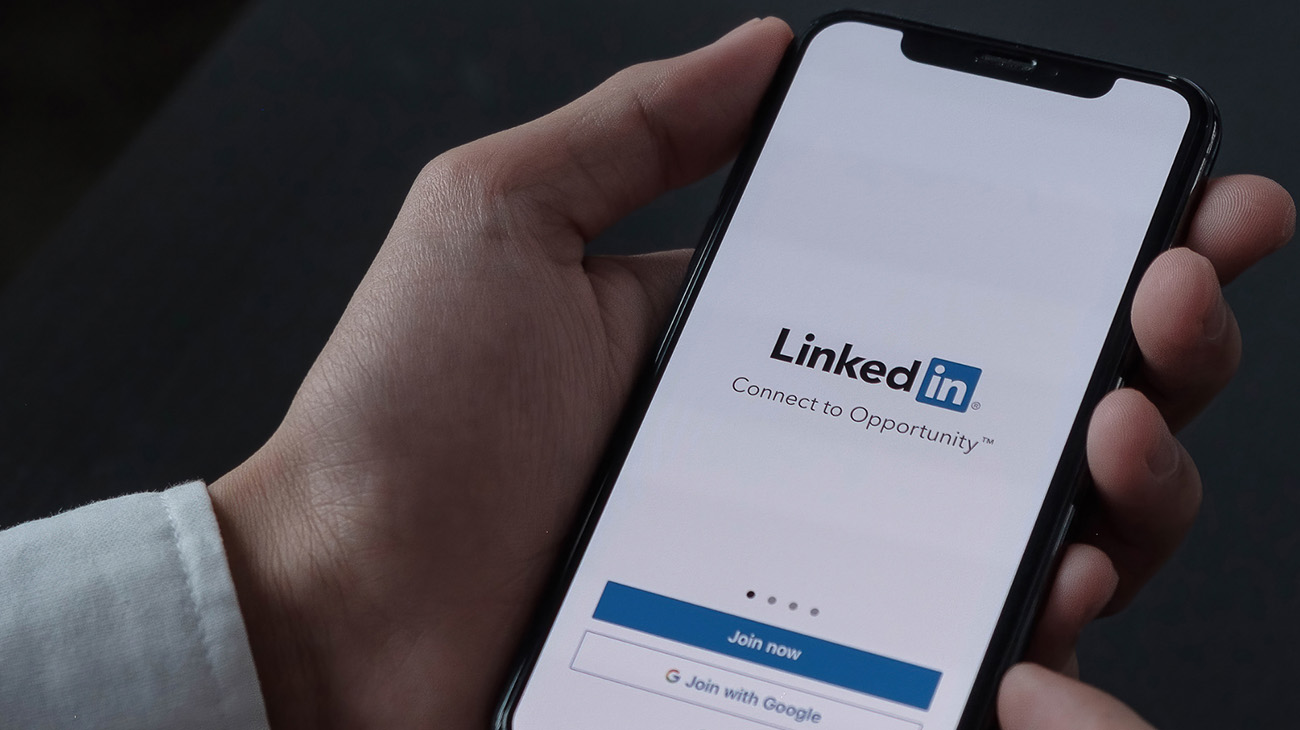 LinkedIn launches audio events and creates a clubhouse feeling
We have already mentioned it in our social media news: LinkedIn launched the new feature of audio events in January and enables a completely new experience for all users. But somehow the feature looks familiar, doesn't it? The option is similar to the platform Clubhouse – which about a year ago in January 2021 could achieve a great hype in the German marketing industry. But what distinguishes LinkedIn Audio Events from Clubhouse and how do we rate the new feature?

What do LinkedIn audio rooms offer?
The new social audio feature on LinkedIn creates virtual discussion groups in which experts and interested parties from a particular industry can exchange and discuss ideas. What's special about it? As the name suggests, the audio room takes place exclusively via voices and is a purely virtual audio meeting.
Here, experts appear on their own "stage," while interested parties and followers listen in. Each individual can enter the room, listen or even actively participate in the conversation – provided the host or hostess allows this. Control of these spaces therefore lies with the inviter.
The rooms are displayed via a small pop-up window directly in the app or in the desktop version (similar to direct messages). Users have the chance to listen to the content and at the same time continue to use the platform, for example, to network with other listeners, follow pages or post a contribution in between.

What are the advantages of this new feature?
We have already seen it with the hype app Clubhouse: the interaction as well as the participation were enormously high. Many participants from a wide range of industries met in specific rooms throughout the day to exchange ideas on interesting and current topics, present their own expertise, offer added value to the audience, or answer questions. But as quickly as the new platform trend started, it was over again. Do LinkedIn audio events have a better chance of establishing themselves?
As already mentioned, interactivity is increased enormously by the various rooms. Experts open rooms and exchange information with other experts, beginners or interested parties, possibly even with people with whom they had not been in contact before. Another advantage is that the rooms offer a great opportunity to make new contacts. It doesn't matter whether the contacts merely participate and listen or are also actively involved in the conversation – he or she attracts attention.
A big advantage of this feature, especially compared to the Clubhouse hype: the platform is already known. Users do not have to switch to a different platform or opt for new tools in order to use the function. This is also accompanied by the possibility to continue using the platform while participating in an event. Thus, the audio room is only visible as a small window at the bottom and the discussions can still be heard.
Here, the platform has developed a good opportunity to add value for itself and at the same time continue to be active. For example, new networks can be established in real time and LinkedIn members are not restricted in what they can do on LinkedIn.

Short-term hype or long-term established feature?
If you take a look at the development of Clubhouse, the platform does not cast a good light on LinkedIn's audio events – especially since the design here is also very reminiscent of the then-popular platform. But can the audio rooms prevail?
The idea behind the virtual spaces is quite simple: Experts meet virtually and exchange ideas, support each other and are responsive to their LinkedIn community. Especially on a business platform, value-added content is very important. Here, it is possible to quickly and easily exchange opinions and address new or current topics – all on one platform.
Even though listening is similar to a live podcast, there are important points to distinguish here. A podcast is structured, assigned to a topic, and can be listened to at any time. A podcast also usually involves extensive preparation to maintain a common thread throughout each episode. The audio events of LinkedIn are also specialized on a topic in order to share focused expertise, but they are bound to certain times and thus limit the flexibility of the listeners.
In addition, the events can be prepared, but stand for spontaneous exchange, which is accompanied by listeners and external experts and is thus also quickly restructured. In order to produce high-quality content, however, extensive and concrete preparation and planning is usually essential in order to really be able to offer the important added value.  Clubhouse, on the other hand, had the advantage that the platform was new and unknown and thus many industries and experts wanted to try it out and discover it for themselves.
The LinkedIn Audio Rooms can be entered spontaneously by any user; an invitation to these events is not necessary. Anyone who has time and is interested in the topic is welcome.
Audio rooms are particularly suitable for spontaneous exchanges, which otherwise have no place on many platforms. For very fast-moving industries such as social media and influencer marketing, it is possible here to communicate quickly about the latest updates and to pass on one's own assessments compactly to all participants.

How do I start an audio event?
In principle, it is very easy to start such an event. Currently, this is only possible for people who have a LinkedIn Creator profile. They can simply create a known event via the event function, select the type "audio" and share this via their profile in order to draw the attention of many potential prospects to this.
Interested parties can view the details of the event and participate directly via a button. To create an event, some information is necessary:
Title – What should the upcoming event be about?
Event format – Here interested parties can see that this is an audio event.
Timing – When should the room be opened?
Description – Here is space for detailed information about the topic to be discussed in the specified discussion
Speakers – Several main speakers can be specified for each room. These will be named in the event and interested parties can get a rough overview of the hosts in advance.

How do you think the feature will catch on?
If you compare the audio rooms with the success of Clubhouse, this audio feature will probably only be short-lived. However, if you look at the differences and optimizations that LinkedIn offers audio events, this feature has a very good chance to establish itself in the long run and to offer a lot of added value for users. So far, the feature is not yet perfectly developed and some functions need to be optimized to ensure smooth operation. But if these bugs are fixed and the feature is activated for all users, exciting exchanges with experts from a wide range of industries can take place here.
The most important thing here is to offer high-quality content in order to create the maximum added value and to prevail in the long term. But above all, in addition to the other content that the diverse users publishes on LinkedIn, this is a great opportunity to open new doors within a very successful platform. A good space here depends primarily on an interesting topic and the structure of a conversation – because even a spontaneous discussion can be pre-planned to some extent.
It remains exciting to see if audio events can catch on and what exciting topics will be addressed in a wide variety of spaces.