Short clip platform TikTok overtakes video giant Youtube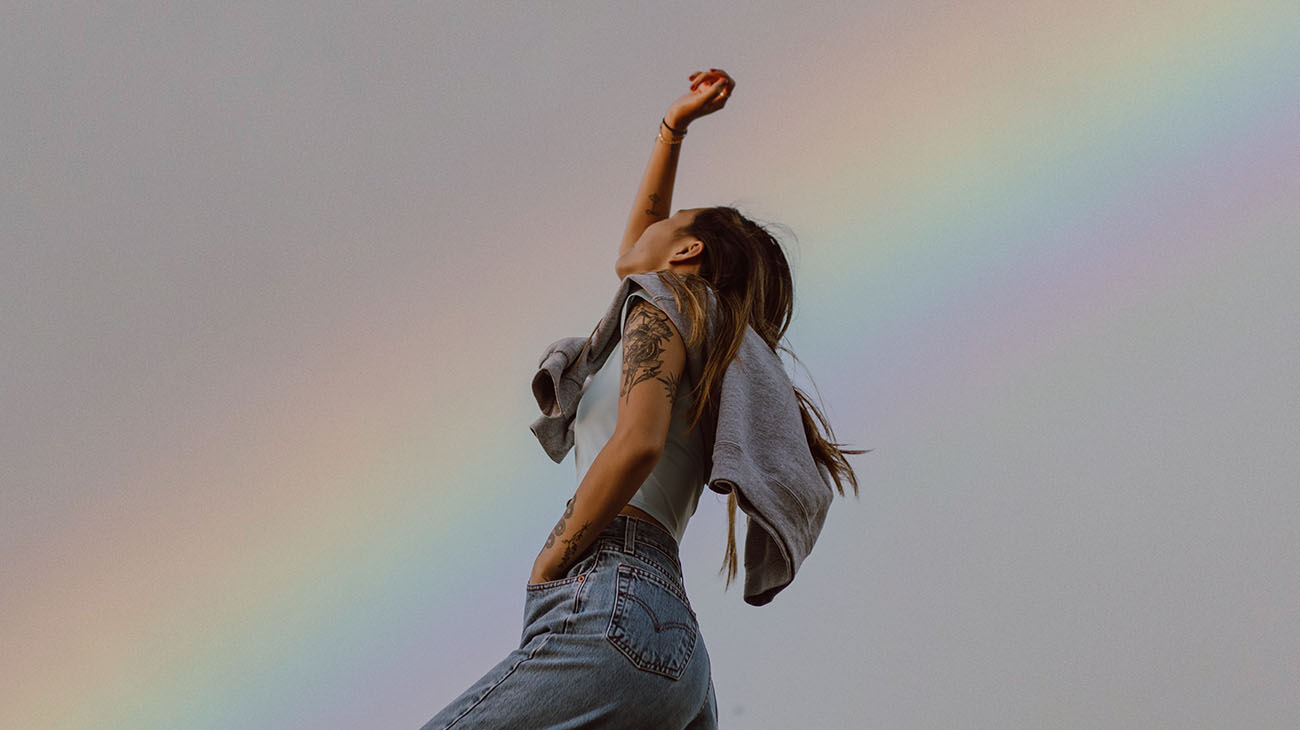 How TikTok managed to overtake the most popular video platform and how to assess this development
Everyone knows it, everyone loves it: video content on social media. We all probably find ourselves spending hours scrolling through short clips or watching video after video on a variety of topics. Just in the last year, however, a lot has changed here. TikTok in particular has grown quite a bit and has now overtaken YouTube in terms of usage time. In this blog post, you can find out why this has happened and how it should be evaluated.
For reasons of better readability, we have decided on our blog to use the generic masculine for personal names. This is done completely value-free and has only editorial reasons. All forms of language naturally apply to all genders.
The app Annie measured the usage time of TikTok and Youtube and compared them. The results provide the following: TikTok has managed to overtake video giant Youtube in terms of usage time – all with short clips of up to 3 minutes.
TikTok has caught up strongly, especially in the last 1.5 years. After the platform started with videos of up to just 60 seconds, it is now possible to publish videos of up to three minutes in length. On average, TikTok has a usage time of around 24 hours per month and now has around 700 million users.
But even though TikTok has surpassed Youtube's usage time, Youtube is still the leader in absolute numbers, with nearly 2 billion users worldwide per month.
In 2016, TikTok was only the 6th most downloaded app in Germany. Since 2020, the platform has grabbed the number 2 spot (the pandemic plays a major role here). Here, TikTok has asserted itself alongside the most popular social media channels Whatsapp and Facebook with its short clip format and has risen very strongly in the rankings.

The phenomenon of short clips
The world, and especially the social media industry, is becoming increasingly fast-paced. Society simply no longer has time to watch hours of video. After the world slowed down a bit due to the global pandemic, the focus was on entertainment. TikTok is known for its creative, entertaining, and short videos that bring joy and provide inspiration. Users want to watch as many videos as possible and not miss anything – what better way to do this than with short clips, many of which can be consumed in a very short time?
After TikTok was able to generate immense success, Instagram followed suit and launched Reels. Reels are also short clips of no more than 60 seconds that are played in an endless loop – and it is precisely these short clips that are addictive. Because these videos are short, users can create much more content in a short time than, for example, long YouTube videos. But YouTube is also following suit and has since launched the "YouTube Short" and "YouTube Stories" functions.

Our assessment
The fact that TikTok is now one of the most popular social media platforms is probably no surprise to anyone. The fact that TikTok is overtaking YouTube in terms of usage time is more so. But what is behind it?
The app Annie has observed and analyzed the usage behavior of the two video platforms mentioned. However, the result should be taken with a grain of salt. Only Android users were compared and included in the result. Thus, the usage time on TikTok has only increased so much among Android owners. How the result would look as soon as Apple owners are also included is questionable.
However, regardless of which operating system was studied, it is no secret that TikTok is still developing very strongly and becoming more successful in every way. Both video platforms are aware of their respective competition. So while Youtube is now trying to pick up on the trend of short videos with new features such as the Story function and YouTube Shorts, TikTok keeps launching new features that make it possible to produce and publish longer videos.
Overall, YouTube is still much more broadly positioned with its possibilities than TikTok and continues to take over the top of the video platforms here. Another reason is the different target group that both platforms address. While TikTok's target group is much younger and they also have a lot of time to consume videos, Youtube's target group of 20 to 29 year-olds, followed by 30 to 39 year-olds, is a bit older and thus mostly addresses working people.
Even though the result of the analysis is not yet fully developed, marketers are advised to watch this steadily. The popularity of TikTok, and especially the short clip trend, will continue to rise. Things continue to change here for influencer marketing as well. TikTok is already further maturing the possibilities for marketing campaigns with creators, or even for companies themselves, and establishing this as a permanent part of the app. Companies should see if this type of campaign is suitable for them and their offering and actively use the developments for themselves.

Conclusion
The results of App Annie show how quickly the social media world is changing and that TikTok can be a serious competitor for any social media platforms. This creates completely different opportunities for marketers and influencer marketing. While influencer marketing has mostly focused on feed and story posts or even YouTube videos, short videos now offer more room for creativity and uniqueness. Companies have the chance to stand out more concretely from the competition and find their own unique style. Whether this is implemented on TikTok, Instagram Reels or Youtube depends on the goals and the desired target group. It remains exciting to see what other developments the two platforms will surprise us with. One thing can be said: the whole thing is probably just beginning.