How reels bring real success in social media marketing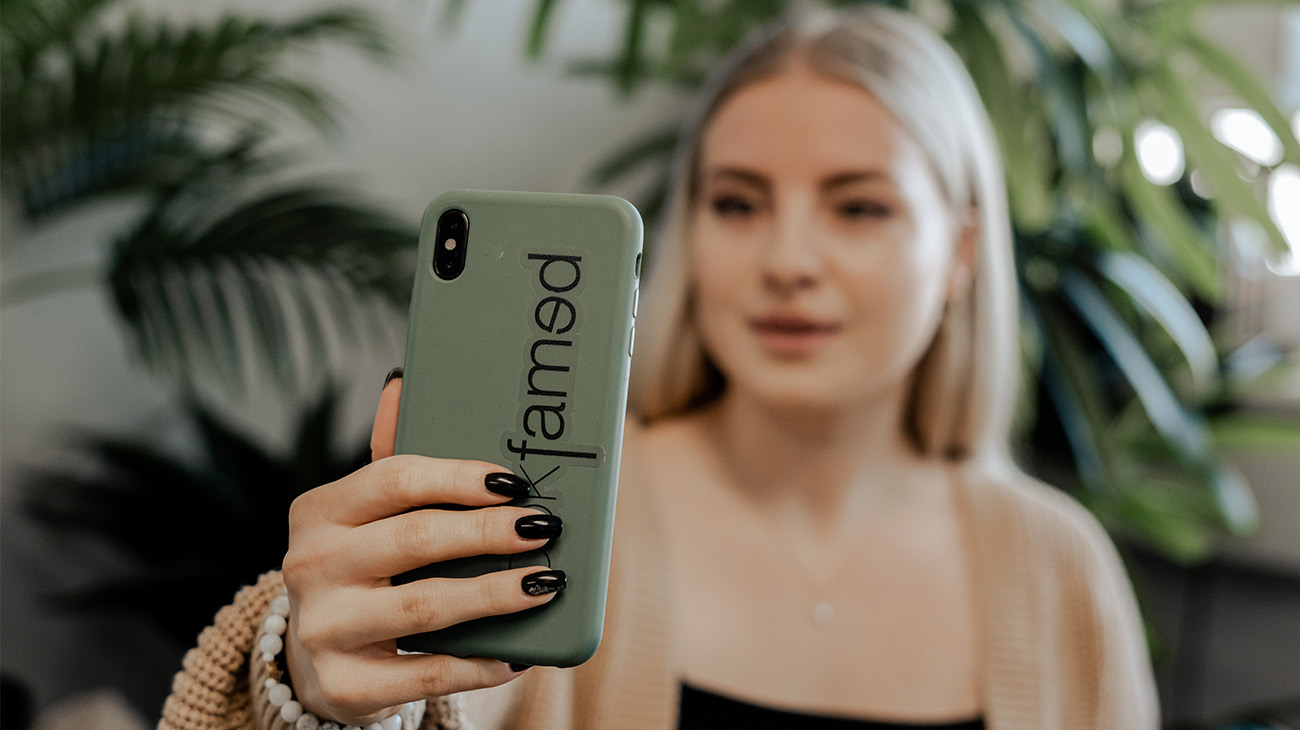 It's hard to imagine social media without reels. The last vacation, new fashion trends, a beautiful day or recipe ideas – reels are versatile and all users can give free rein to their creativity. With the right music and different cuts, the followers are taken along in the most diverse activities. But how do reels help you achieve real success? Learn all the tips and tricks in this blog post!
Instagram is and remains a major global player in social media marketing. With over 1 billion monthly active users, Instagram knows exactly how to serve the interests of its users. In recent years, Instagram has experienced a meteoric rise, with an ever-increasing number of users. But Instagram's features and scope have also changed. Long gone are the days when users uploaded simple photos and edited them with a simple filter. Instagram has managed not only to keep introducing new features, but also to reinvent itself from time to time. The introductions of Instagram Stories, IGTV and Instagram Reels should count as a milestone and a brilliant strategic move. With these additional features, Instagram has elevated the user experience to an even higher level. But these innovations were not without significance and consequences for the commercially oriented part of Instagram. Especially in terms of social media marketing, the new features of Instagram have changed a lot. New ways have been made possible, which have opened up many possibilities and potential for the future. At this point, we would like to shed some light on the current relationship between reels and an ordinary post in the feed.

Instagram Reels Provide Great Reach
The strong competition and rapid growth of TikTok and YouTube Shorts has left no doubt that most users are captivated by moving images. Contributing to the success is the 9:16 video format, which utilizes the entire display vertically, and the short video length, which presents the content compactly and excitingly to its consumers. Various video filters and AR effects also contribute to the entertainment, as well as the embedding of suitable music and audio effects. It is always advisable to think carefully at the beginning about how your videos should be posted on Instagram. If your own reels are posted as stories, Instagram will also classify the reels as stories and accordingly not display them in the explorer area and the reels section intended for reels. For this reason, it is not advisable to post Instagram Reels as Stories, as you will be cutting yourself off from a wider reach. The fact that Instagram plays out Reels in the Explorer section may be the reason why Reels are gaining more and more reach. That's why reels should always be posted in your own feed, so that as many Instagram users as possible can see them.
There is a lot of potential in reels for social media marketing
Not entirely unimportant for creators and companies is the Instagram Shop, which can also be implemented in reels. This way, interesting and relevant products can also be presented to followers via Instagram reels and offered for sale. This eliminates the need for cumbersome forwarding via links or references in the description. By integrating the Instagram store into reels, users can more easily discover new products and purchase them with just a few clicks. All sides benefit from this: Users do not have a cumbersome way to find out about products or to buy them and creatos and companies can present the products even more creatively and individually to their prospective customers. By clicking on the button "Show products" you can easily get to the tagged or shown products. Through the newly introduced tool for branded content, creators can also add a label to reels in order to mark the corresponding reel as an advertisement. Here, too, it should always be made transparent and clear when content is advertising.
Achieve more attention through relevant reels
Especially for companies, reels have another advantage from an economic point of view. Ads have been embedded in reels in a very organic way. When users are in the flow and swipe through their reels, relevant ads are played out to them from time to time, which at first glance do not differ at all from the previous reels. Only at a second glance, one recognizes an area in the lower area of the display, which asks for a Call-to-Action (CTA) action of the user. The user can activate this if he is interested in the content or simply swipe to the next reel without getting out of the flow. By swiping between the reels, Instagram can better understand the interests of its users. For companies, this insight is of particular interest because it means that their ads can be displayed to an even more targeted audience. In this way, the reach of a brand can be maximized even further and more sales generated.
More reach through more reels?
Whenever a new feature is introduced, Instagram also has a high interest in ensuring that the feature is used frequently. In the past, it has been shown that users who have used a new feature in the app have also been rewarded by Instagram in terms of visibility. This approach also seems to be emerging with Reels. The accounts on Instagram that regularly post good reels also perceive a significant increase in their organic reach. With strong competition from TikTok and YouTube Shorts, Instagram will likely continue to put resources into expanding and optimizing reels so that this feature can hold its own. B2C/B2B companies thrive on tying their social media marketing strategy to the reach of their content. For this reason alone, it's essential to turn to the topic of reels if you haven't already. In the course of increasing your own reach, you even benefit a little from the emerging competition between Instagram and TikTok in this case. Since both platforms are basically similar in the formal criteria for the video format, the content once produced can simply be prepared for the other formats. This allows you to achieve even more reach without much additional effort.
Where should my focus be – Instagram Reels or my own feed?
TikTok and Instagram differ in one feature: the classic Instagram feed. The Instagram feed has an added value for users and creators. Only through its own feed does an Instagram account get its own distinctive profile. It is – if you will – the digital soul of the Instagram account. In the long term, the Instagram feed determines the success or failure of one's own social media strategy. For users, the feed also has a very pragmatic benefit. The feed informs followers about changes and innovations on the subscribed account. But also users, who become aware of the profile for the first time, get the first impression via the feed. If the feed does not appeal to the users, then they will usually not follow the account. For this reason, it is important to maintain your own feed and plan well in advance. As is so often the case, the combination of all features is probably the recipe for success in a successful social media marketing strategy. A posting frequency that has proven to be successful is as follows: If possible, a new post should be uploaded to the feed every day. Stories are only displayed to your own followers, so it is important to post interesting content every day that interests your followers.
With the reels you are a bit more flexible: There can be up to 3 reels a day to generate the optimal range for yourself. It is important that the reels are also posted in your own feed so that they are displayed in the Explorer area. With IG videos, a profile with 1 to 3 videos per week is in a good range.
To sum up, Instagram Reels can be a powerful tool for your own reach, but you should definitely not lose sight of the feed area.