Instagram 2022 – What awaits Creators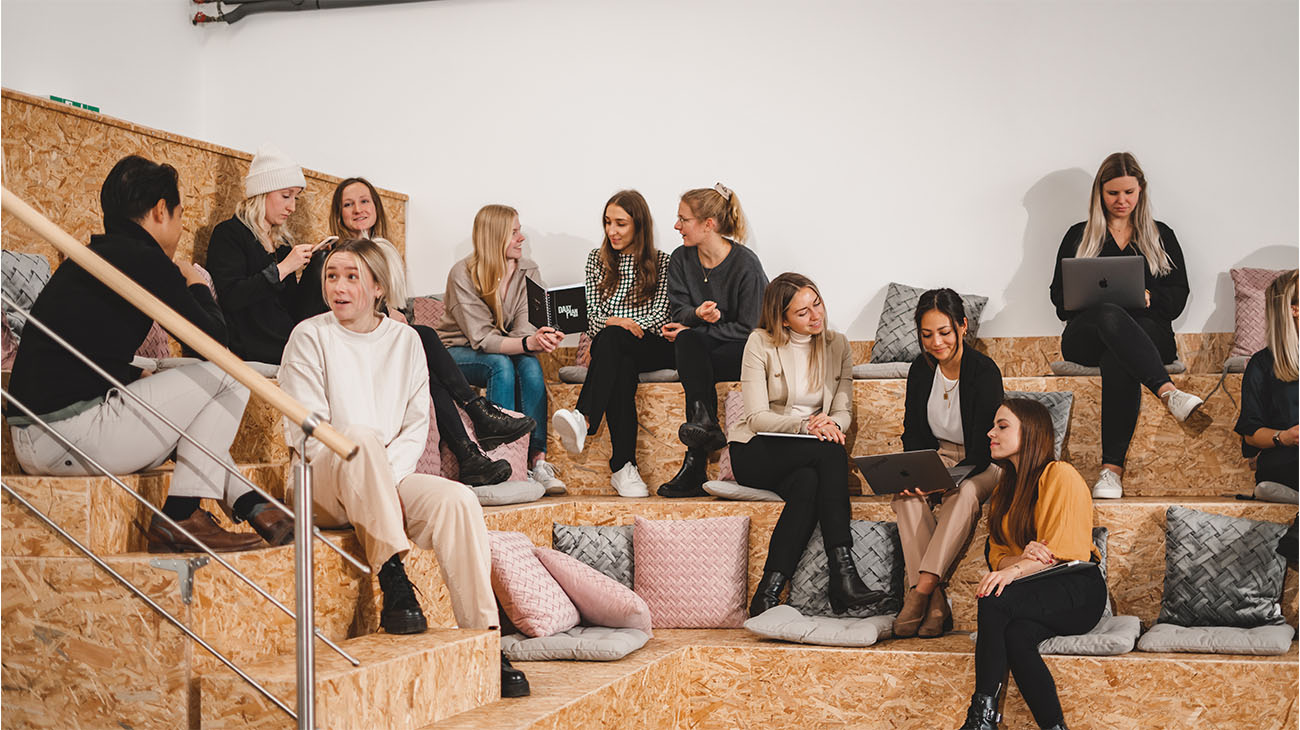 The social media platform has announced some incredible changes. What are they?
"2022 is going to be an even bigger year. We are going to have to rethink what Instagram is." This is exactly how Adam Mosseri, Head of Instagram, announced in a video a few weeks ago what users and especially creators can expect on the platform in this new year (source: Adam Mosseri on Twitter). Above all, it should be about giving people the control to make Instagram the platform on which they feel most comfortable. In this post, we'll tell you which innovations will achieve this and why Instagram 2022 will be all about influencer marketing.

What's new on Instagram in 2022?
In 2022, Instagram will be all about users and making them feel as comfortable as possible on the platform. "Mental health" is the keyword that is supposed to ensure more clarity and security. In addition to stricter control of sensitive content, a lot will be done to protect users from cyber hate and bullying. The option of hiding the number of likes will also help promote mental health.
In addition, Instagram has set itself the goal for 2022 of evolving with the fast pace of the world. That's why we need to rethink what Instagram stands for. But what does that mean for us as users and creators?

Changes on Instagram in 2022
"The world is changing fast and Instagram needs to change with it." This is how Head Of Instagram Adam Mosseri explains the changes that are on the agenda in this new year.

Instagram video and reels
One change that already began last year is the focus on moving images. Instagram has long since ceased to be an image platform, but is increasingly focusing on short clips through formats such as Reels. Formats such as IGTV (now combined into Instagram Video) or the Live function are also intended to turn Instagram into a moving image platform.

Messaging on Instagram
Messaging is also set to gain in relevance. Instagram as competition for WhatsApp? Impossible at this point, but Instagram makes it clear that the platform wants to become the place where people can best network with each other. It will be interesting to see what changes we can expect here in direct messaging.

Transparency on Instagram
Transparency is the next big issue Instagram wants – and needs – to address in 2022. If Instagram is to become a platform that users and creators can shape themselves, they need to know how it works. It is also to be hoped that the algorithm of the social media giant will become more comprehensible so that, for example, postings and campaigns can be better planned.

Primary focus: Creator:ins on Instagram
In addition to videos, messaging and transparency, the focus will be on the creators on Instagram. Instagram is the platform on which influencer marketing primarily takes place, on which social selling has become big and through which the greatest reach can be generated.
Now, the platform is to contribute even more so that creators can make a living from their activity on Instagram. For this purpose, additional and elaborate monetization options are to be implemented. What does this mean for influencer marketing on Instagram?

Influencer Marketing 2022
More focus on creators? More monetization opportunities for them? At first glance, 2022 looks like a big year for the influencer marketing industry.
Campaigns and collaborations between companies/brands and creators should therefore take place even more via formats such as reels. These are especially pushed by Instagram and promise an enormous amount of organic reach, from which all parties involved benefit. Video formats also offer more opportunities in terms of storytelling, authenticity and creativity, which are so important in influencer marketing.
Promoting transparency of the platform can also enable creators to develop a greater understanding of the processes behind Instagram and thus adapt content in a meaningful way to best benefit from it.
It is not yet clear what new monetization opportunities await us this year. What is clear, however, is that the focus on creators will do the industry good and also help to further professionalize it.