Instagram 2022 – Das erwartet Creator:innen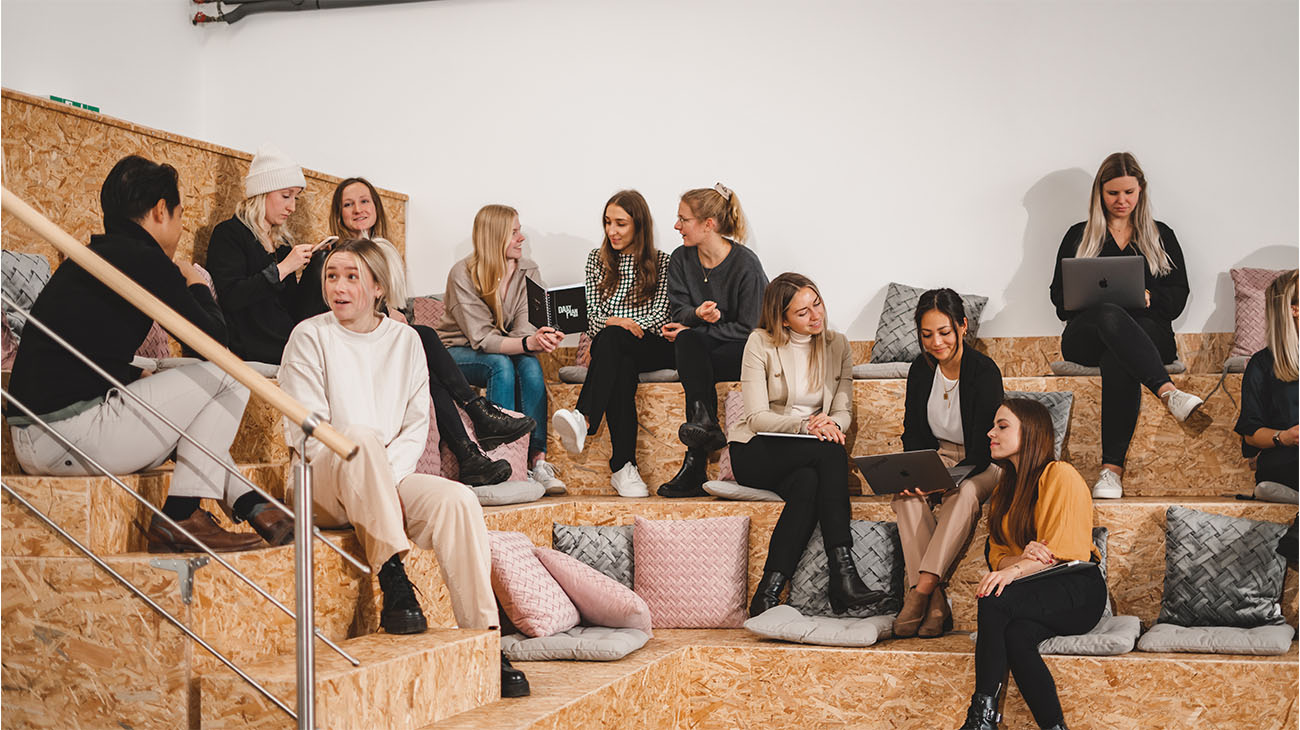 Die Social Media Plattform hat einige unglaubliche Änderungen angekündigt. Um welche handelt es sich?
"2022 is going to be an even bigger year. We are going to have to rethink what Instagram is". Genau so hat Adam Mosseri, Head of Instagram, in einem Video vor wenigen Wochen angekündigt, was Nutzer:innen und vor allem Creator:innen auf der Plattform in diesem neuen Jahr erwartet (Quelle: Adam Mosseri auf Twitter). Vor allem soll es darum gehen, den Menschen die Kontrolle zu geben, Instagram zu der Plattform zu machen, auf der sie sich am wohlsten fühlen. Durch welche Neuerungen dies erreicht werden soll und warum Instagram 2022 ganz im Zeichen des Influencer Marketings steht, verraten wir euch in diesem Post.

Was ist neu auf Instagram im Jahr 2022?
Auf Instagram dreht sich im Jahr 2022 alles um die Nutzer:innen und darum, dass diese sich so wohl wie möglich auf der Plattform fühlen. "Mental Health" ist das Stichwort, das für mehr Klarheit und Sicherheit sorgen soll. Neben der strengeren Kontrolle von sensiblen Inhalten soll vor allem viel dafür getan werden, die User:innen vor Cyber Hate und -Mobbing zu schützen. Zur Förderungen der mentalen Gesundheit trägt außerdem die Möglichkeit des Ausblendens der Like-Anzahl bei.
Zudem hat sich Instagram für 2022 vorgenommen, sich mit der Schnelllebigkeit der Welt mitzuentwickeln. Deswegen soll überdacht werden, wofür Instagram überhaupt steht. Aber was bedeutet das für uns als Nutzer:innen und Creator:innen?

Veränderungen auf Instagram im Jahr 2022
"Die Welt ändern sich schnell und Instagram muss sich mit ändern". So begründet Head Of Instagram Adam Mosseri die Veränderungen, die in diesem neuen Jahr auf der Agenda stehen.

Instagram Video und Reels
Eine Veränderung, die bereits im vergangenen Jahr begonnen hat, ist der Fokus auf Bewegtbild. Instagram ist schon längst keine Bild-Plattform mehr, sondern setzt durch Formate wie die Reels den Fokus vermehrt auf Kurzclips. Auch Formate wie IGTV (jetzt zusammengefasst zu Instagram Video) oder die Live-Funktion sollen zusätzlich dafür sorgen, Instagram zu einer Bewegtbild-Plattform zu machen.

Messaging auf Instagram
Auch das Thema Messaging soll an Relevanz gewinnen. Instagram als Konkurrenz für WhatsApp? Zum jetzigen Zeitpunkt unmöglich, aber Instagram macht deutlich, dass die Plattform der Ort werden möchte, an dem sich Menschen am besten untereinander vernetzen können. Man darf gespannt sein, welche Änderungen uns hier im Direct Messaging erwarten.

Transparenz auf Instagram
Transparenz ist das nächste große Thema, das Instagram im Jahr 2022 angehen möchte – und muss. Wenn Instagram zu einer Plattform werden soll, die Nutzer:innen und Creator:innen selbst gestalten können, müssen diese wissen, wie sie funktioniert. Zu hoffen wäre zudem, dass der Algorithmus des Social Media Giganten verständlicher wird, um so beispielsweise Postings und Kampagnen besser planen zu können.

Primärer Fokus: Creator:innen auf Instagram
Neben den Videos, dem Messaging und der Transparenz sollen vor allem die Creator:innen auf Instagram im Fokus stehen. Instagram ist die Plattform, auf der das Influencer Marketing primär stattfindet, auf der Social Selling groß geworden ist und durch die die größte Reichweite generiert werden kann.
Nun soll seitens der Plattform noch weiter dazu beigetragen werden, dass Creator:innen von ihrer Aktivität auf Instagram leben können. Dafür sollen weitere und ausgearbeitete Montearisierungsmöglichkeiten realisiert werden. Was bedeutet das für das Influencer Marketing auf Instagram?

Influencer Marketing 2022
Mehr Fokus auf Creator:innen? Mehr Monetarisierungsmöglichkeiten für diese? 2022 sieht auf den ersten Blick nach einem großen Jahr für die Influencer Marketing Branche aus.
Kampagnen und Kooperationen zwischen Unternehmen/Marken und Creator:innen sollten demnach noch mehr über Formate wie Reels stattfinden. Diese werden von Instagram besonders gepusht und versprechen enorm viel organische Reichweite, von welcher dann alle beteiligten Parteien profitieren. Videoformate bieten zudem mehr Möglichkeiten hinsichtlich der im Influencer Marketing so wichtigen Faktoren Storytelling, Authentizität und Kreativität.
Die Förderung der Transparenz der Plattform kann es Creator:innen zudem ermöglichen, mehr Verständnis für die Prozesse hinter Instagram zu entwickeln und so den Content sinnvoll anzupassen, um bestmöglich davon zu profitieren.
Welche neuen Monetarisierungsmöglichkeiten uns in diesem Jahr erwarten, ist bisher noch nicht klar. Klar ist jedoch, dass der Fokus auf Creator:innen der Branche gut tun wird und es zusätzlich dazu beiträgt, diese weiterhin zu professionalisieren.