Influencer Marketing Trends 2023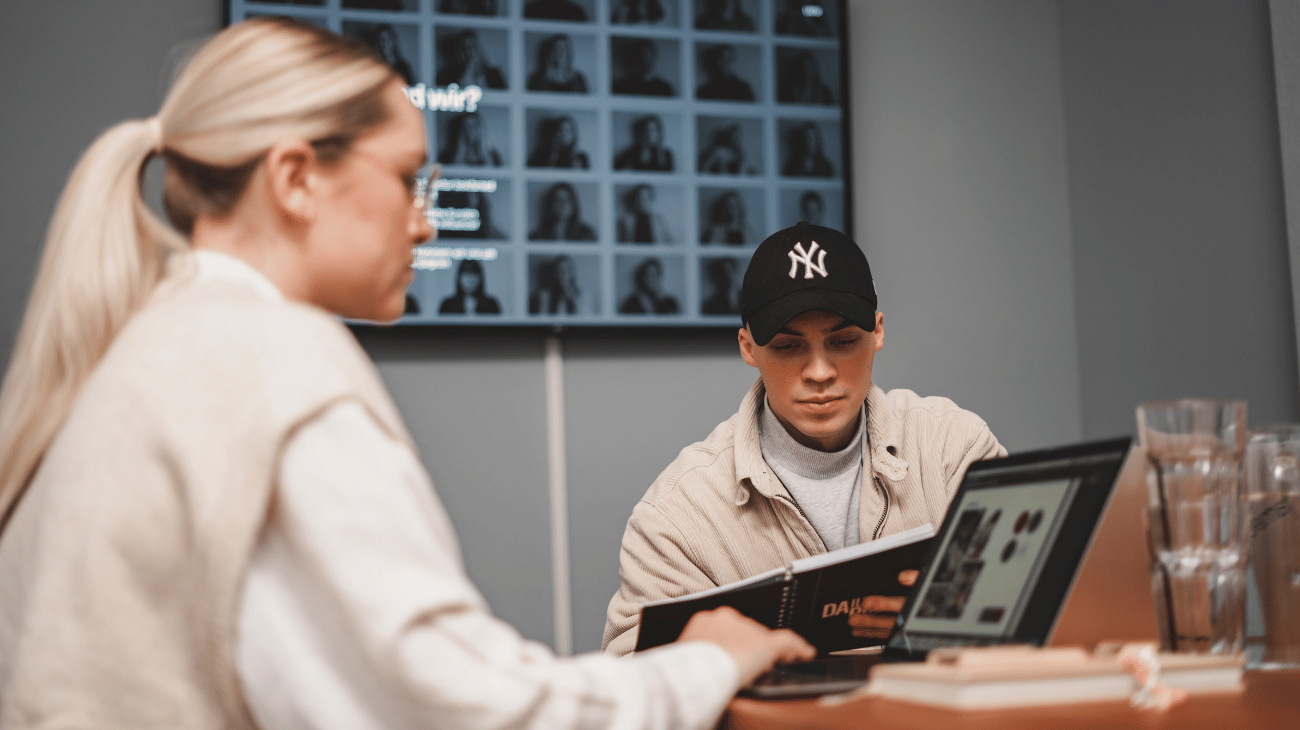 2023 Trend alert: These factors will make influencer marketing indispensable in the new year
Influencer marketing has come into focus more and more in recent years and has become an indispensable part of the marketing strategies of many companies. In 2023, it will continue to be indispensable for creators and companies to keep an eye on the trends.
We have summarized for you here what should be particularly emphasized and plays a greater role this year.
The key to successful marketing
Influencer marketing offers the opportunity to look at a topic holistically and to include all components. Not only does it allow messages and products to be spread via a credible and authentic source, but it also provides the opportunity to support and amplify other online marketing efforts. By working with Creator:ins who have a strong and engaged community, companies can increase their reach, strengthen their online presence and achieve even greater success. Influencer marketing makes it possible to sell products or services directly to a target group that is already interested in the Creator:in. Through collaboration, trust in the company and its products can be strengthened.
Why trust and authenticity are essential
In a world where consumers expect more and more authenticity and transparency from creators, it is more important than ever for companies to focus on proximity and trust in their partnerships. Creators who speak genuinely and credibly about the products and brands they work with are better accepted by their community. Companies that follow suit and focus on trust and authenticity can benefit from numerous advantages. This is also reflected in the loyalty of consumers:inside, successful campaign management, higher visibility and reach, and greater credibility and authenticity of their brand. It is also important to make sure that the collaboration with Creator:in is well aligned with the target audience and the brand to achieve maximum impact.
Why long-term partnerships make the difference in marketing
This year, the focus will be on long-term relationships in influencer marketing. It enables companies to stand out from the competition – through closer relationships with creators, higher engagement rates, and more authentic and credible partnerships. It also allows companies to differentiate their marketing strategy and increase their reach over the long term. By creating long-term partnerships with Creator:in, they can tap into their expertise and knowledge of their target audience, allowing them to advertise in a more targeted and successful way. A successful partnership is based on clear expectations and transparency of goals. If both sides, company and creator, are clear about what is expected and what is to be achieved, misunderstandings can be avoided. Another important tip is to communicate openly and regularly. This is the key to being able to react quickly to problems and solve them.
Don't lose sight of these platforms in 2023
Pinterest offers more potential than just a pure inspiration platform. For content creators who really deal with a topic, it offers the opportunity to share and exchange their knowledge and passion. By combining Pinterest with a strong community on other platforms, the topic can be explored even more intensively. A blog offers a perfect complement to this, as it contrasts with the fast pace of other platforms and offers the opportunity to delve even deeper into a topic.
Social networks such as TikTok and Instagram are also popular social media platforms where companies and creators can share their content. TikTok is particularly known for its short, entertaining video formats and has established itself as a platform for entertainment and comedy. Much of TikTok's success is based on fast-moving content, which is characterized by a focus on trends.
Whereas Instagram offers a platform where companies and creators can present and spread their brand, products and services.
Conclusion
In 2023, it will be essential to take a holistic approach to influencer marketing and to integrate influencer marketing into the overall online marketing strategy. Trust, authenticity and transparency are crucial and companies should form long-term bonds with Creator:ins in order to stand out from the competition. Pinterest should not be lost sight of, as the visual representation of content offers a wide reach and the opportunity to build bridges between TikTok or Instagram. You could say Pinterest rounds off, with the individual content, our viral social media platforms.