Generation Z – Defining the right target group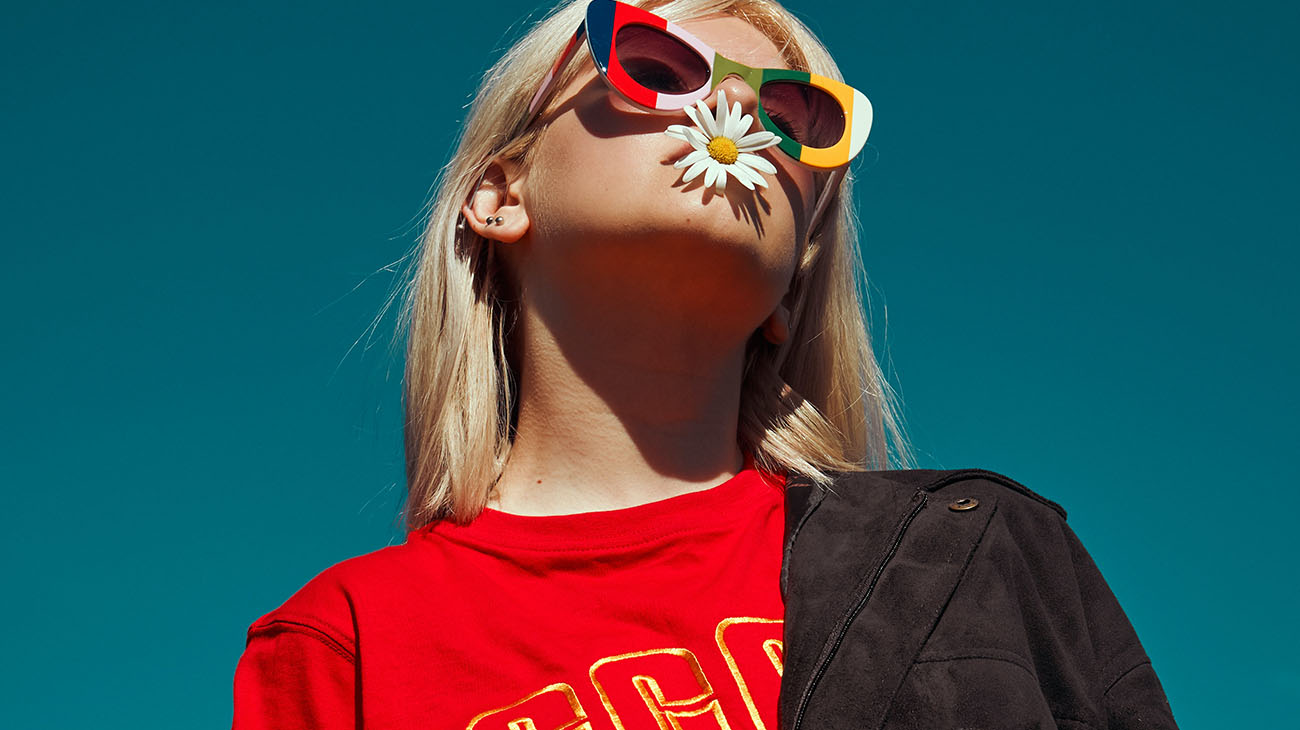 How to address the supposedly most important target group on social media
When people talk about Generation Z, they mean teenagers and young adults born between 1997 and 2012. It is the successor generation to Generation Y (Millennials). Those who were born or will be born between 2011 and 2025 are counted as part of Generation Alpha. But what is important to these generations and how does their everyday life play out? And above all, how do companies best address this target group on Instagram, TikTok and the like? In the following, a brief overview should provide some certainty.

What makes Generation Z so special?
Unlike Millennials, who had their first contact with technologies such as the Internet, cell phones, text messages and MP3 players only in their teens, Generation Z has already grown up with them. As a result, Gen Z finds it much easier and more intuitive to use technology than any other generation to date. In addition, Generation Z, or Post-Millennials as they are also known, have grown up with social media. This means that social networks are an integral part of their lifeworld.
This is the generation that is known for organizing itself digitally and having a large part of its life take place in the digital space. This generation has become particularly known for its political commitment and various demos and environmental movements that organize themselves through social networks. Even spontaneous demos or rallies were thus planned and coordinated through social media channels in the past. Social networks have become a tool in the everyday life of this young generation.

The lifestyle of Generation Z
Young users cannot imagine their everyday lives without the Internet and digital media. Digital communication takes place in parallel and on several channels at the same time. Millions of users use various platforms on the Internet every day, consume content and also create it themselves. New media are more popular than ever with the young target group.
For Generation Z, for example, the first way to obtain information on any subject or topic is not to reach for a book or an encyclopedia, but to consult Google, Wikipedia and the like. YouTube is a very popular medium for young people to watch tutorials and learn new skills. The knowledge is bundled there and can be made available free of charge by companies, brands and creators. At the same time, this offers a wonderful opportunity to raise awareness and build loyalty among the target group.
With millions of users every day, there are many social media channels where a company can strategically position itself to be close to its target audience. Instagram, TikTok and YouTube in particular are very popular with millennials and post-millennials. Basically, all social media platforms are suitable for online marketing. It doesn't matter if it's influencer marketing, content marketing or social media advertising: Every form of social media marketing can be implemented on the appropriate platform with the right know-how.

What role does social media play for Generation Z?
While many purchasing decisions were also made in stationary retail in previous generations, there is a clear trend reversal. Online retail is becoming increasingly important, and many young people make their purchasing decisions predominantly online. For Generation Z, this includes exchanging information and advice about products and brands via social media or Messenger before making a purchase decision.
The brand's presence on the Internet also plays an important role, especially for Generation Z. Due to the intensive embedding of Instagram, TikTok, YouTube, etc. in the lives of Gen Z, the recognition value of a company has an enormous impact on the purchase decision of young people. When a product is advertised by creators who already have the special attention of young people, a certain amount of trust is placed in the company or brand and a purchase becomes much more likely. This is one of the reasons why Gen Z makes so many impulse purchases. This generation always wants to be up to date and informed about all trends. It is even perceivable that there is worry among this generation about missing out on something around them, which is referred to as "FOMO" (Fear of missing out). Therefore, being networked in communities is enormously important. Exchanges via social media channels and messengers such as Snapchat or WhatsApp are the way adolescents and young adults communicate with each other today.

How can Generation Z be reached as a target group?
The online usage of Gen Z is somewhat different from the average web user. Studies show that Gen Z consumes much more online content on their smartphones and tablets than other generations. Their social media activities happen spontaneously and throughout the day. Researchers have been observing for some time how digital communication influences the lives and environments of young people.
Generation Z has the strongest consumption of social networks and can thus definitely be called digital natives. Classic TV channels like MTV or Viva are no longer relevant for this target group. They watch entertainment on the net when they want and how they want. YouTube, Netflix, Amazon Prime Video and Vimeo are their sources of reference. They get inspiration from Pinterest and Instagram. Messages need to be short and bundled. Twitter is also a popular platform for this.

Develop a suitable social media strategy for your own company
For companies and their e-commerce sector, this means in terms of social media marketing that Generation Z is the easiest target group to reach through social media. It is also crucial for the social media strategy of one's own company to know what content this generation consumes and what it must look like. In this regard, it can be said that the content must be compact (snackable content). The content must be entertaining and appeal to young people both aesthetically and on an emotional level. Another trend that is emerging is moving images. YouTube, TikTok, Reels and Instagram Stories are leading the way. Just about every generation has a higher interest in short, informative and entertaining videos than just photos and images. The added value aspect should not be neglected either. In our previous blog posts, we have once again dealt with this topic separately. It remains to be mentioned that Generation Z is indeed still present on Facebook, even if this channel cannot be counted among their main media. Generation Z is much more present and active on TikTok, Instagram, YouTube and Snapchat.
Benefits of digital technology for your own business
As mentioned at the beginning, every company must be clear in advance about the age of their own target groups and who the target group of tomorrow is. Accordingly, the social media strategy should be tailored to the company's own target group and the content strategy adapted to reach this target group online. In terms of advertising, the topic of ads on social networks should not be neglected. Ads in the digital space now reach significantly more young people than TV, radio or print media.