Co-authoring on Instagram: Opportunities for Influencer Marketing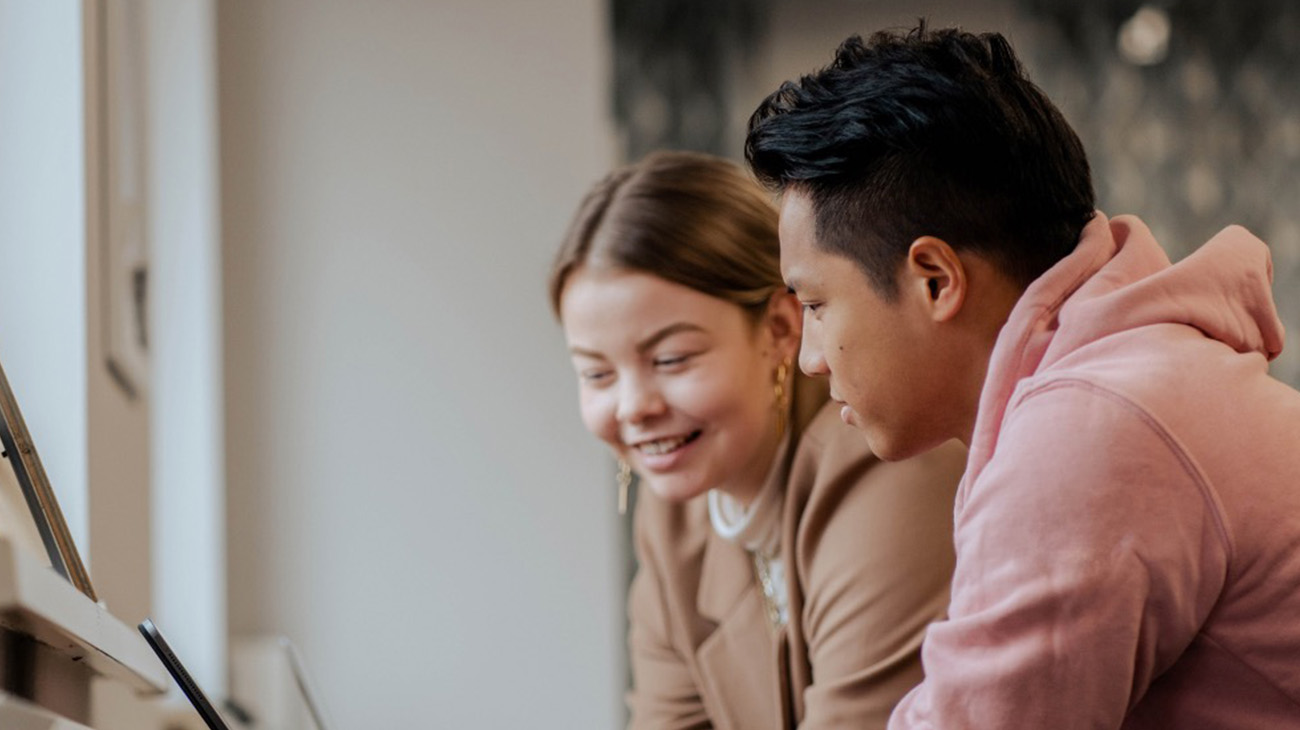 How the new feature offers new opportunities for companies and creators.
Instagram has done it again: Almost every month, the social media giant surprises with new features and functions. This time it is something very special, namely the so-called "co-author function". What this is and how companies and influencers can take advantage of it, you can find out in this blog post.

What is the co-author function?
The co-author function is a new feature on Instagram that allows two accounts on the platform to share the same post together.
The same image, video or reel is then displayed on both profiles with the same number of likes and comments. The post links to the other profile. The reach of a post increases enormously and collaborations and campaigns can be marked much easier and create a connection to the brand – a very helpful change for influencer marketing.

Advantages for Creators
On many accounts on the platform, it could already be discovered that two influencers have used the co-author function. But what advantages does this actually have?
As mentioned earlier, the new feature and double sharing increases the reach of the post tremendously. Creators can push each other and benefit from each other's reach and community. For example, it is possible that larger profiles push smaller ones or that a joint project can also be presented together.
Especially in the early days of influencer marketing, the strategy was often used that creators "pushed" each other in order to benefit from each other's reach. The co-author function is partly reminiscent of these beginnings. It's just important to use meaningful storytelling to incorporate this type of posting.

Advantages for companies
Even more than for influencers, the co-author function offers enormous opportunities for companies and marketers with regard to influencer marketing.
In the context of campaigns, the function can be used in several ways: Either company accounts themselves can use the function together with the influencers in order to make the reference clear once again. On the other hand, if several content creators are working together on a campaign, they can also use the co-author function to jointly promote a product or service in order to generate even more reach and attention. The branding effect would also increase here, because several content creators would draw attention to the company at the same time.
Of course, the only important thing here is that this type of posting also fits the campaign and generally the goals of the advertising company.

New opportunity for influencer marketing?
Influencer marketing thrives on the fact that creative opportunities are always used to promote products or services. Reels, among others, showed this just under 1 year ago. So it is possible that the co-author function will establish itself similarly well and that another possibility will be added to marketing with content creators. We are curious to see how