How to use branded content in influencer marketing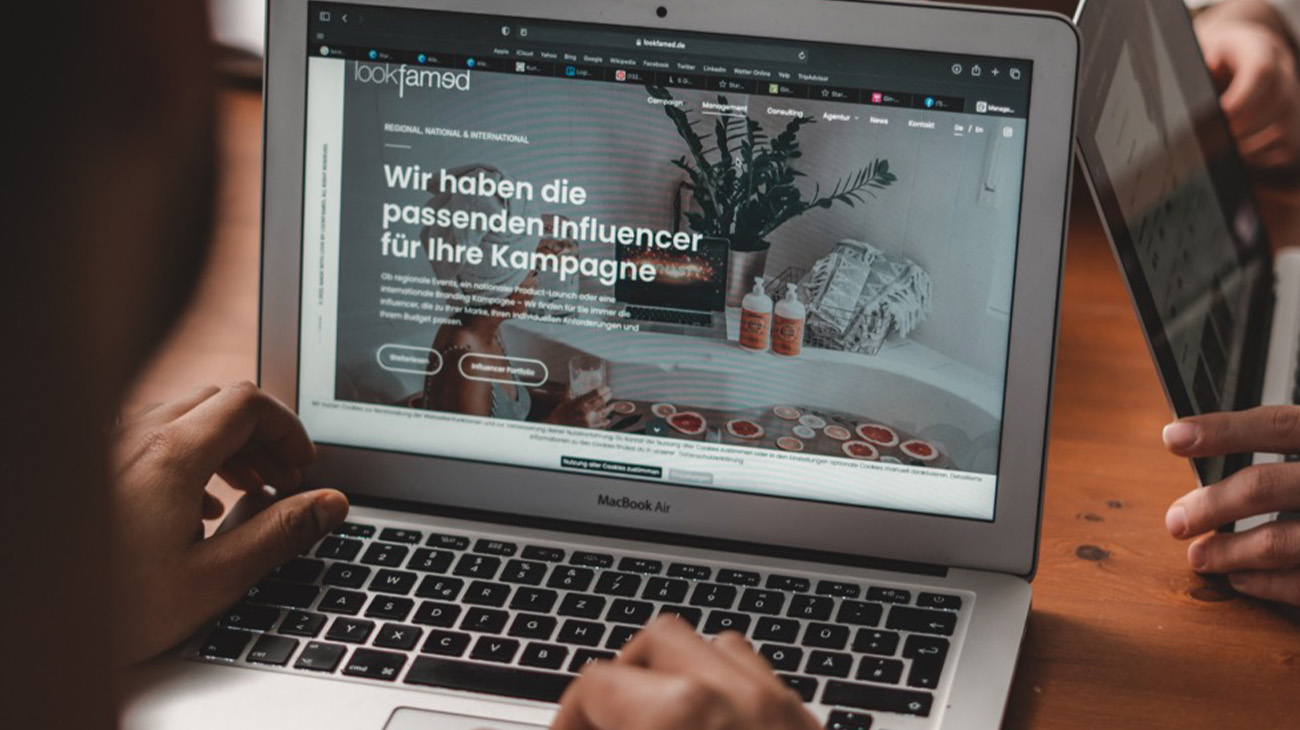 What exactly is branded content?
Branded content is a clever form of marketing that can be used to implement various products and services of companies naturally and without advertising character in videos and images. The trick is that both the company, the brand and the creator or influencer benefit from the collaboration. This marketing measure is less about putting a product or service in the spotlight and actively promoting it, and more about capturing the creativity of the creators and, with their support, realizing a film, video or photo in which a product or service can be a component of the content. In this way, a target group can be reached unobtrusively and subtly, which in the best case transfers the positive feeling from the creator's video to the brand.


How does branded content work?
For many companies, branded content is not only an important term in online marketing, but has already been an integral part of the world of film, television and radio for many years. Companies have discovered sponsored content for themselves in order to be even closer to their target group. While an ordinary advertising campaign usually promotes a product or service to a broad audience, a branded content campaign focuses its content on a very specific target group.
Especially in the case of social media, companies can have social media agencies make proposals that include a selection of influencers and creators who meet the requirements of the business partner in order to realize high-quality content for a specific target group. Social media can be seen as a tool that can help you increase your visibility and generate more sales. Platforms like TikTok, YouTube, and Instagram open whole new doors to audiences that are at home in these media.


How do creators use branded content?
For creators and influencers, the paid partnership is a transparent way to mark their collaborations and campaigns. At the latest since the release of the function to set a "Branded Content Tag" on Instagram, a possibility has been created to clearly mark a partner for the respective content or post. Gone are the days when the label and the name of the partner of the respective branded content post disappeared in the hashtags.
This new feature simplified social media marketing for both creators and companies. For creators, branded content is an important resource. By receiving material support from a specific brand where branded content is part of their business strategy, influencers and creators can get paid for their work by these partners.
Influencers and creators are challenged anew with every post on TikTok and Instagram. The feed and the content of their Stories must not contain too much advertising, so as not to give their users the impression that they are constantly confronted with advertising. Instead, it is the responsibility of the influencers to choose partnerships whose product or service they really stand behind and also use themselves. This collaboration can also create a synergy effect. Not only brands can benefit from the image and reach of influencers (brand awareness), but also the other way around. Innovative and hip brands can also transfer some of their glamor to the creators through influencer marketing.

 
What are the advantages of branded content for brands and companies?
Companies can position themselves in a completely different way on social networks. They are not only to be found on the respective platforms such as Instagram, TikTok YouTube with their own business account and present through advertising (ads), but can also be perceived organically. Users perceive the brand in their feed and Instagram stories, between all the posts and stories of the influencers who are of particular interest to them. As a result, they positively associate the brand with the content that is relevant to them. The company can thus increase its reach, reach more users in the digital space, and generate more sales.
The comment function and Instagram Live provide effective tools to further optimize the company's social media marketing. This allows companies to communicate with their customers on Instagram, TikTok, YouTube and the like. Here, a unique customer loyalty and community can be built throughout the industry. In addition, influencer marketing using branded content allows a brand to keep its finger on the pulse. The content produced is specifically tailored to a certain target group and meets the expectations and ideas of exactly this group of people. It is not uncommon to find marketing campaigns on the web that try to pick up trends on social media and publish them in their own posts. Unfortunately, these measures often seem artificial and not very authentic.


What are the advantages of branded content for influencer marketing?
Branded content in particular offers a wide variety of ways to implement an influencer marketing campaign. It can be interesting articles, creative videos or exciting podcasts. Here you have the option of giving the influencers a free hand or creating content together with them. Furthermore, you can also create your own content, which will be shared on the creator's channel after consultation. The latter can have a positive effect on your own SEO ranking due to the backlinks generated.
To make the most of the potential of a branded content strategy, it is helpful to get support from experts. This can be in the form of an influencer marketing agency that has enough experience and has built up a good network. When choosing the right influencers, it is not only the number of followers that counts, but also a high interaction rate. Even influencers with a smaller number of followers can achieve a better end result than channels with more followers.
So-called niche experts are often located in the area of micro-influencers and stand for high credibility as well as great competence. These accounts deliver very good results for companies in the B2B sector. A nice side effect of micro-influencers is also the fact that campaigns with them can be implemented with a smaller budget. But it's not just a good network that speaks for an influencer marketing agency, but also the time factor. It can be a lengthy process to select suitable influencers for content marketing, and maintaining these contacts is also increasingly time-consuming.


Conclusion
For many companies, branded content is already an essential part of their influencer marketing strategy. The experience of companies gathered over many years has shown that branded content campaigns can ensure long-term target group loyalty to a particular product or service. This effect is strengthened the more often branded content is generated. So, if you want to achieve long-term and sustainable customer loyalty, you should think about the appropriate advertising measures.